From the Olmstead Building bathroom at the University of California Riverside: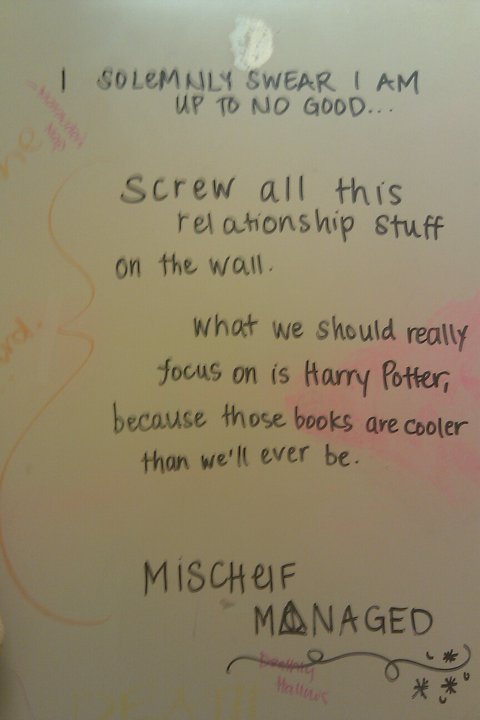 I think Moaning Myrtle would agree. Â Don't you?
Photo by Valarie Zapata, English Professor at Moreno Valley College. Â Used by permission.
Thanks to Greg Eiselein & Karin Westman for the tip, and to Professor Zapata for granting permission to post this.