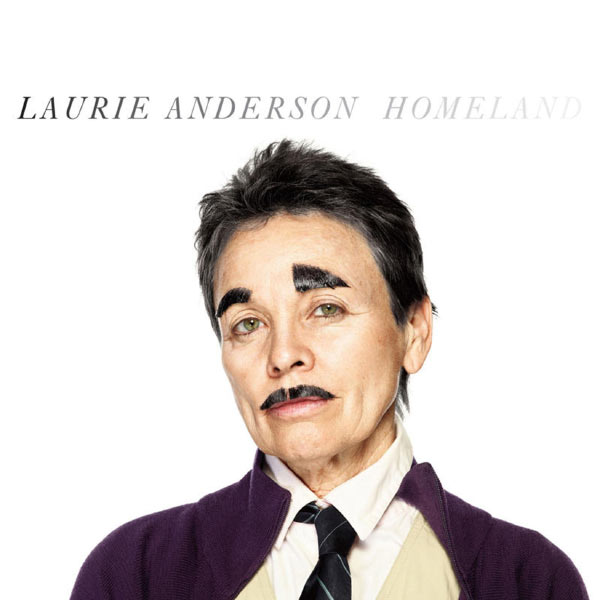 My favorite song off of Laurie Anderson's most recent record (Homeland, 2010) also happens to be the most apt song to describe where America is at this moment in history.  It begins "Now only an expert can deal with the problem / Cause half the problem is seeing the problem" – a sentiment quickly ironized as the song unfolds.
Sometimes other experts say:

Just because all the markets crashed

Doesn't mean it's necessarily a bad thing.

And other experts say: Just because all your friends were fired

And your family's broke and we didn't see it coming

Doesn't mean we were wrong.

And just because you lost your job and your house

And all your savings doesn't mean you don't have to pay for the bailouts

For the traders and the bankers and the speculators.

Cause only an expert can design a bailout

And only an expert can receive a bailout.
Here's the full version of the song:

Performing on David Letterman in 2010, Anderson does a shorter version of the song, with a new verse on the Gulf Oil Spill.  I prefer this arrangement to the one above, though I wish it had more of the original version's lyrics.

Here's an earlier version of the song, performed at Lincoln Center in 2007:

Homeland is Anderson's strongest record since Strange Angels (1989).  That said, should you be new to Anderson's work, I would recommend starting with Big Science (1982) and Strange Angels.  Those are both more "accessible" – though, having said that, Homeland does have other songs that may immediately appeal to a new listener (notably, "Falling" and "Thinking of You").
In conclusion, here's a lyric from "From the Air" (which appears on Big Science):
This is your captain:

"We are going down.

We are all going down. Â Together."

And I said: "Uh-oh.

This is going to be some day."

Stand by.

This is the time,

And this is the record of the time.