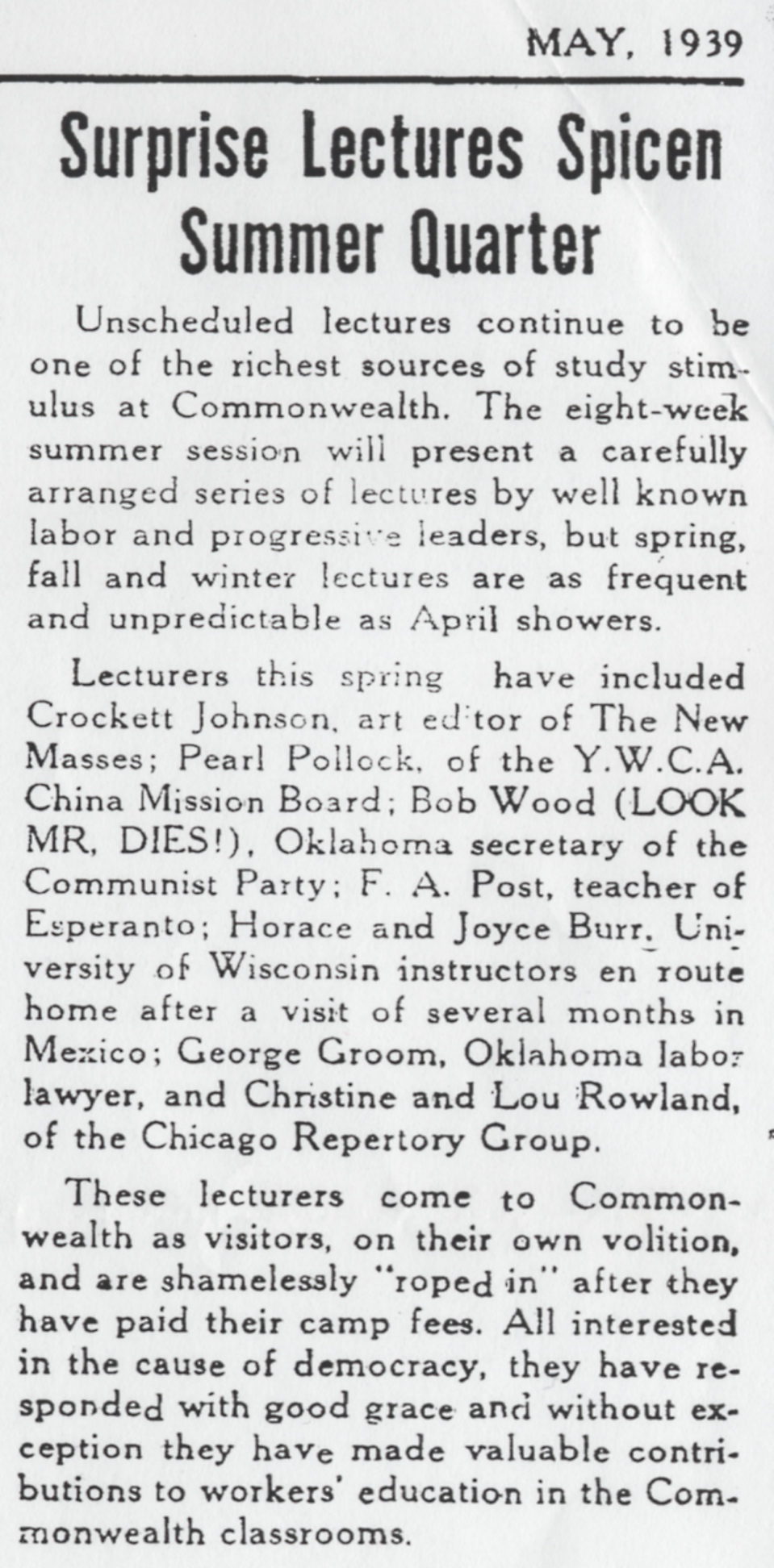 Working in a little biography-editing while at the American Studies Association conference in San Antonio. Â (Why, yes, I would like some more workahol. Â Thank you for offering!) Â I've just condensed three paragraphs on Crockett Johnson's visit to Commonwealth College (radical labor school in Mena, Arkansas, 1922-1940) down to a single paragraph. Â For the record, that one paragraph is the result of reading two books, interviewing the author of one book, and interviewing a former student of Commonwealth College. Â My investigation into Commonwealth began when Stephen Smith kindly contacted me to let me know that he'd found this notice (at right) in the May 1939 issue of The Commoner, Commonwealth College's newspaper.
I've also cut nearly all of the following sentences, which appeared just after I mention Crockett Johnson (known as "Dave" to his friends) inventing the nearly wordless comic strip that would be known as The Little Man with the Eyes:
As art editor for New Masses and McGraw-Hill, Dave might have already known Gurney Williams, the soft-spoken man who bought cartoons for Collier's.  If he did, then he made an appointment.  If not, then Dave arrived on a Wednesday morning with all the other aspiring cartoonists, left a half dozen or so cartoons at the front desk, and went home to wait.
At my editor Walter's suggestion, this entire bit has become "He submitted it to Collier's." Â I've moved the description of Gurney Williams to a later paragraph.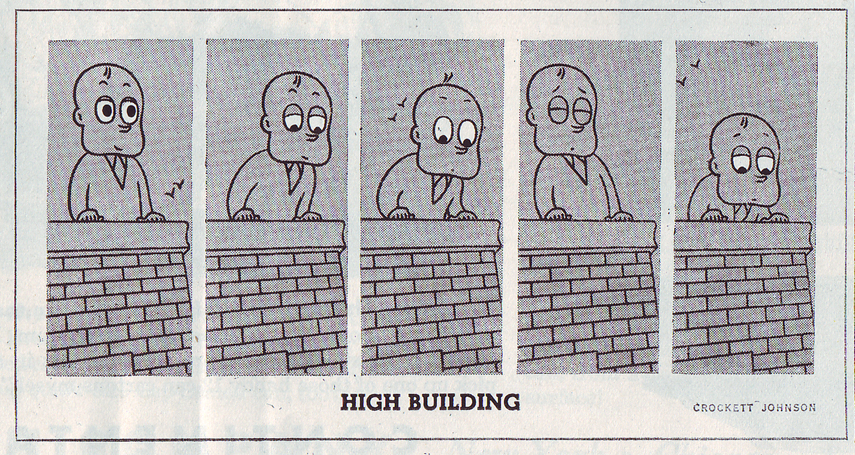 Above: A Little Man with the Eyes cartoon from 13 July 1940.
I also made smaller edits to sections on Ruth Krauss this evening, but nothing quite as significant (or as extensive) as what I did on the Johnson sections. Â And… that'll be all for this evening. Â Goodnight.