69 years ago this week, the United States entered the Second World War.  Classified 4-F (not fit for military service), 35-year-old Crockett Johnson was not called to serve.  Instead, in January of 1942, he enlisted in the Allied propaganda effort, helping found (with Greg d'Allessio, J. A. Blackmer, and Mel Casson) the American Society of Magazine Cartoonists' Committee on War Cartoons.  To help raise money for the war effort, the Committee organized the Artists Against the Axis exhibit  – which also featured the work of Charles Addams, Peter Arno, William Gropper, Syd Hoff, Charles Martin, Garret Price, Gardner Rea, Ad Reinhardt, Carl Rose, Saul Steinberg, among others. Below is one of Johnson's contributions to this exhibit.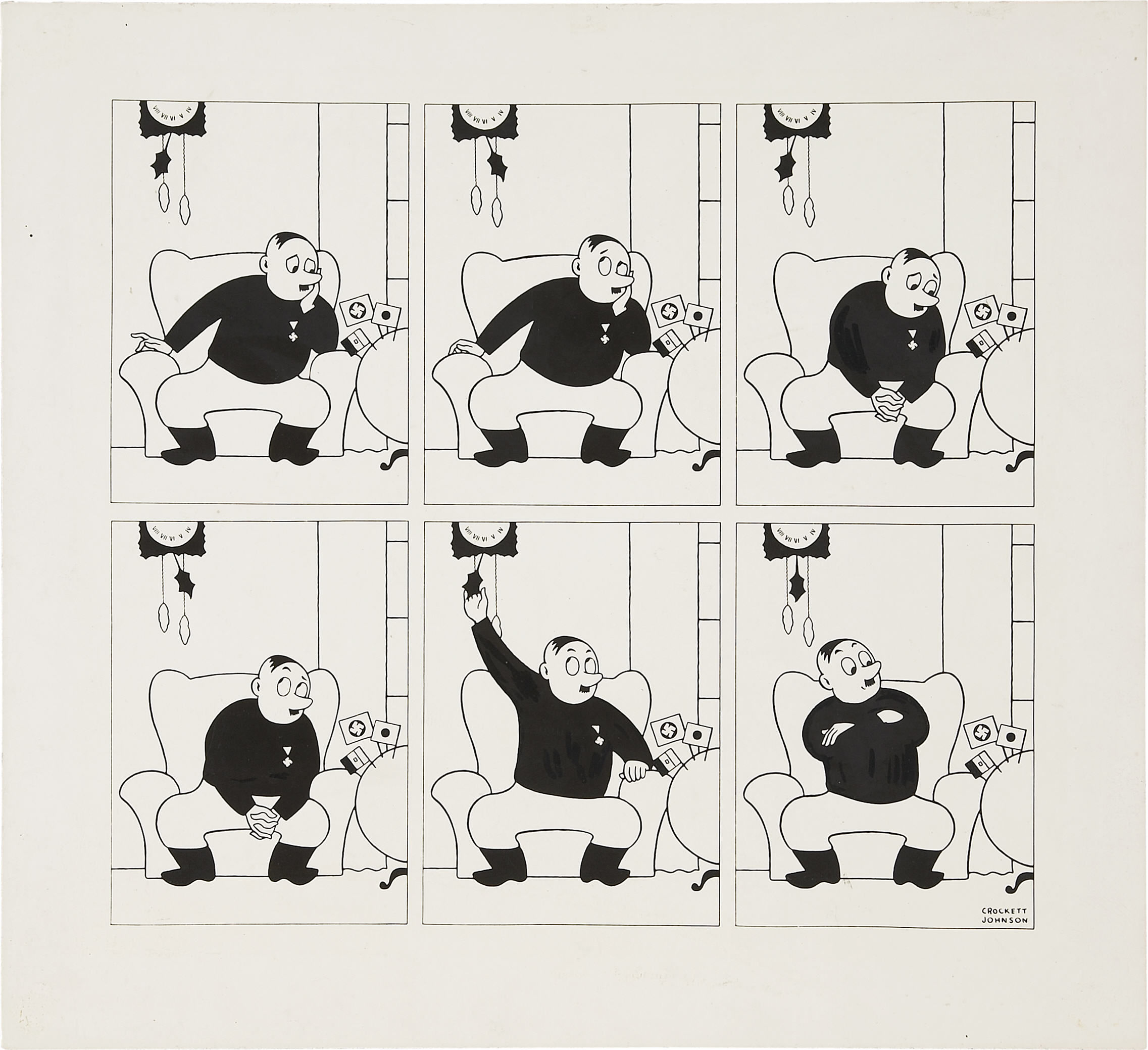 The cartoon – which also ran in New Masses on February 24, 1942 – suggests that the only way for Hitler and the Axis powers to maintain what they have is to stop the clock (which Hitler does in the fifth panel). Â Since stopping time is an impossibility, the Allies will catch up with them.
I learned about Johnson's work for this group via newsclippings and the Museum of Comic and Cartoon Art's exhibit, Cartoons Against the Axis (October 2005-February 2006).  I don't remember who sent me this scan of Johnson's comic.  If it's you, please write me (or comment below) and I will supply credit.  Thanks!