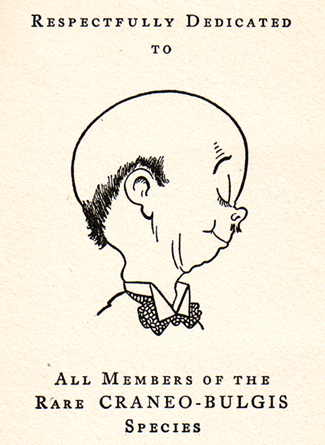 This post is for my fellow intellectual laborers – be you academics, teachers, authors, artists, carpenters, curators, architects, doctors, plumbers, web designers, or… well, any job that requires you to use your noggin'. Â If you think about it (and people reading this blog probably do think about it), intellectual labor covers many jobs – you don't have to be a member of the "rare Craneo-Bulgis species" (see Dr. Seuss's illustration at right). Â I'm dedicating it to you because, though unacknowledged, such labor continues over the holidays. Â Speaking from my narrow field (English professorland), everyone I know will be finding time to work when we're officially "off."
Non-academics may wonder: Why does work continue over the holidays? Â Well, for us, this is a time when we're not teaching and thus a time when we can focus on all the other parts of our job: preparing for next semester; researching, writing, revising our manuscripts; reading other people's manuscripts for journals or university presses; writing letters of recommendation; perhaps interviewing job candidates or (if a job candidate) being interviewed at MLA; and so on.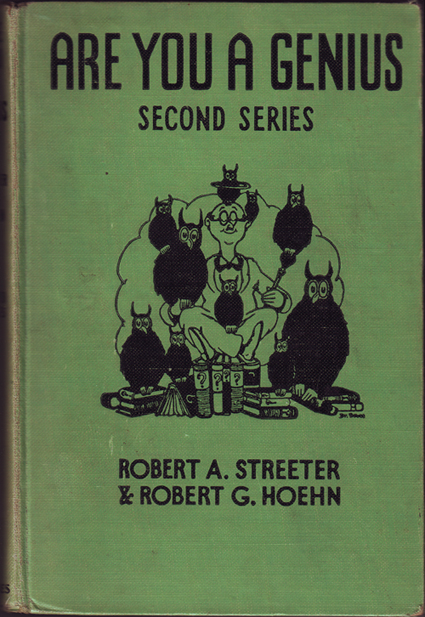 This isn't a complaint: professordom (dom?) is an interesting place to work. Â That's the reason most of us got into the field. Â We like reading, thinking, learning, and sharing what we learn. Â And I don't want to lament the scarcity of vacations, even though I think most of us would be happier and healthier if we did have more leisure. Â What I would like to do, in tribute to intellectual labor, is offer a couple of puzzles from Robert A. Streeter and Robert G. Hoehn's Are You a Genius? (Second Series, 1933), because doing so provides an excuse to share some rarely-seen illustrations by Dr. Seuss.
The authors' introduction begins by advising readers on how to score the tests: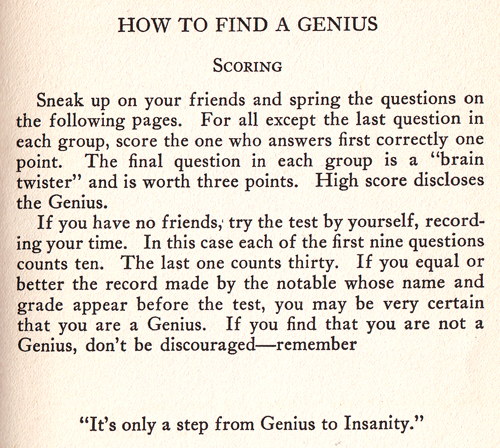 Here, as promised, are a couple of brain-teasers from the book, followed by Seuss's illustration for each.
1. A laborer can dig a hole 8 ft. square and 8 ft. deep in 8 days. Â How long will it take him to dig a hole 4 ft. square and 4 ft. deep?
2. The first syllable of a foreign country is suggested by a word meaning "a low haunt"; the second, by a word meaning "a target." Â What is the name of the country?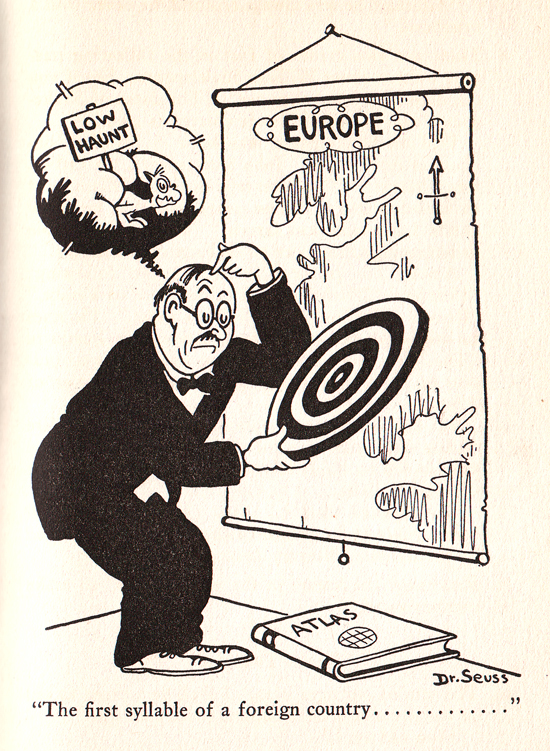 In a day or so, I'll post answers in the comments section. Â And, as the book's authors advise, "It's only a step from Genius to Insanity." Â A small step, I'd wager….
More Seuss in tomorrow's post – specifically, the Grinch!