Half-way through the "Surrealism: The Poetry of Dreams" exhibit at the Gallery of Modern Art (GoMA) here in Brisbane, museum-goers encounter this: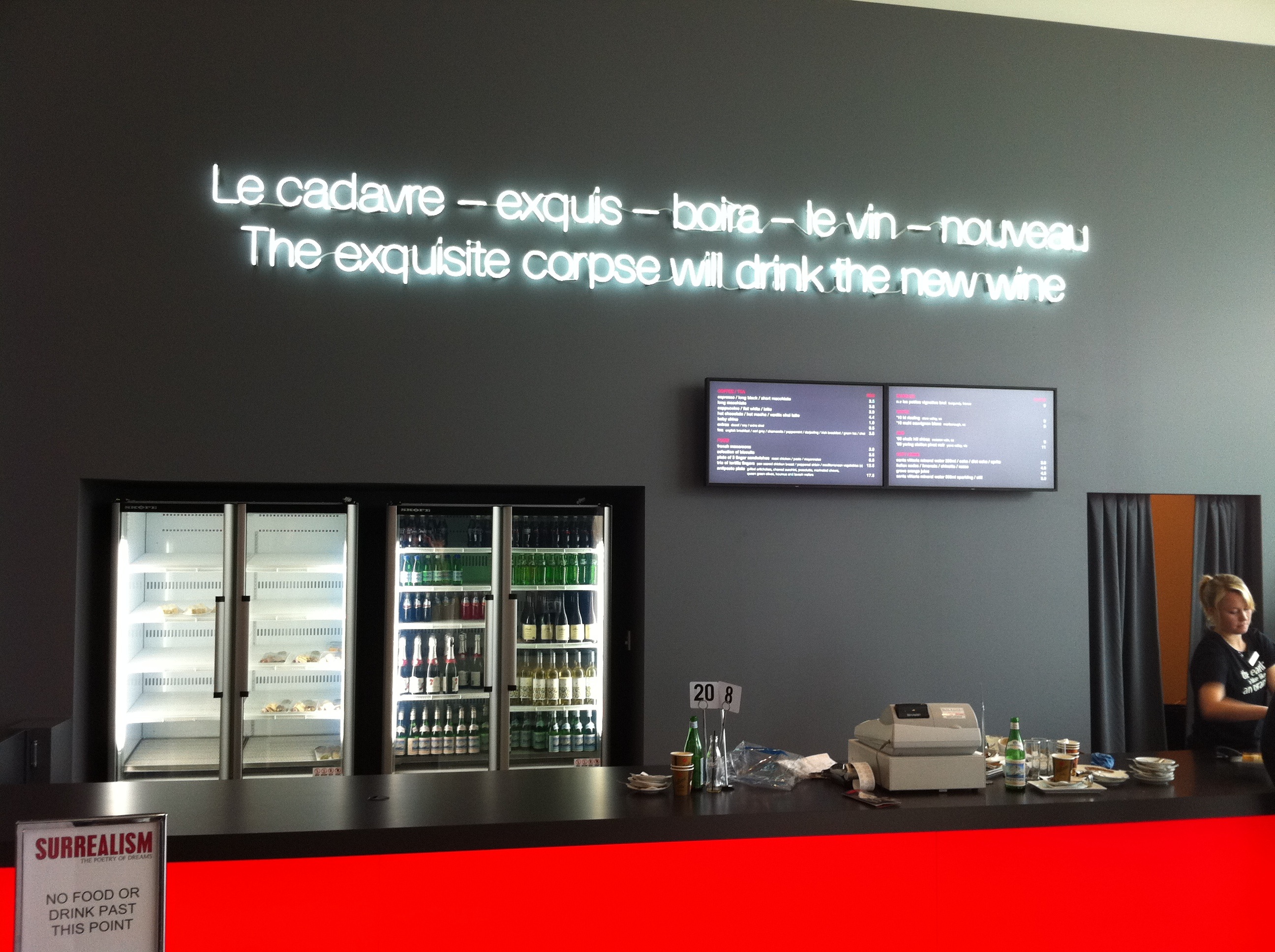 A clever riff on the Surrealist game that exploits the mysteries of accidental juxtapositions, this mid-exhibit bar also offered a welcome rest to travel-weary visitors (such as your humble narrator, who visited the exhibit following a 15-hour flight from Dallas-Ft. Worth).  Should you find yourself in Brisbane prior to 2 October 2011, the GoMA exhibit on Surrealism is excellent, bringing in not only the usual suspects (Marcel Duchamp, Giorgio De Chirico, Max Ernst, Jean Arp, René Magritte, Salvador Dalí, Man Ray), but also some whose art is not as well known (Victor Brauner, André Masson, Dora Maar) and Surrealism's legacy in works by Jackson Pollock, Arshile Gorky, Dorothea Tanning and Joseph Cornell.
A particular strength of the exhibit are the half-dozen or so surrealist films interspersed (and continuously running) throughout the exhibit, such as the classic (and disturbing) Buñuel-Dalí collaboration Un Chien Andalou:

GoMA is also hosting a range of events in conjunction with the exhibit.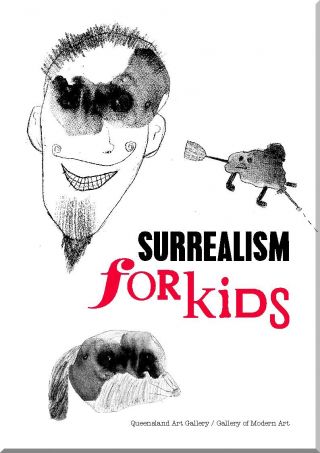 Since I'm in town to attend the International Research Society for Children's Literature's bi-annual conference, I should also mention that the exhibit has created kid-friendly captions for some of the artworks, and has created an interactive on-line component, The Surrealist Chronicle. Â Available for perusing near the Exquisite Corpse snack bar (pictured above) and for sale at the museum store, the book Surrealism for Kids also invites children to deploy surrealist techniques to explore their creativity.