Coming from a U.S. state whose governor is working tirelessly to defund the arts, I've been delighted to see so much art in Brisbane, Australia – most of it at no cost to the visitor. Â GoMA's Surrealism exhibit requires a ticket, but the rest of the museum has no admission fee. Â Back in the States, MoMA has a $20.00 admission fee.
But, in Brisbane, you can…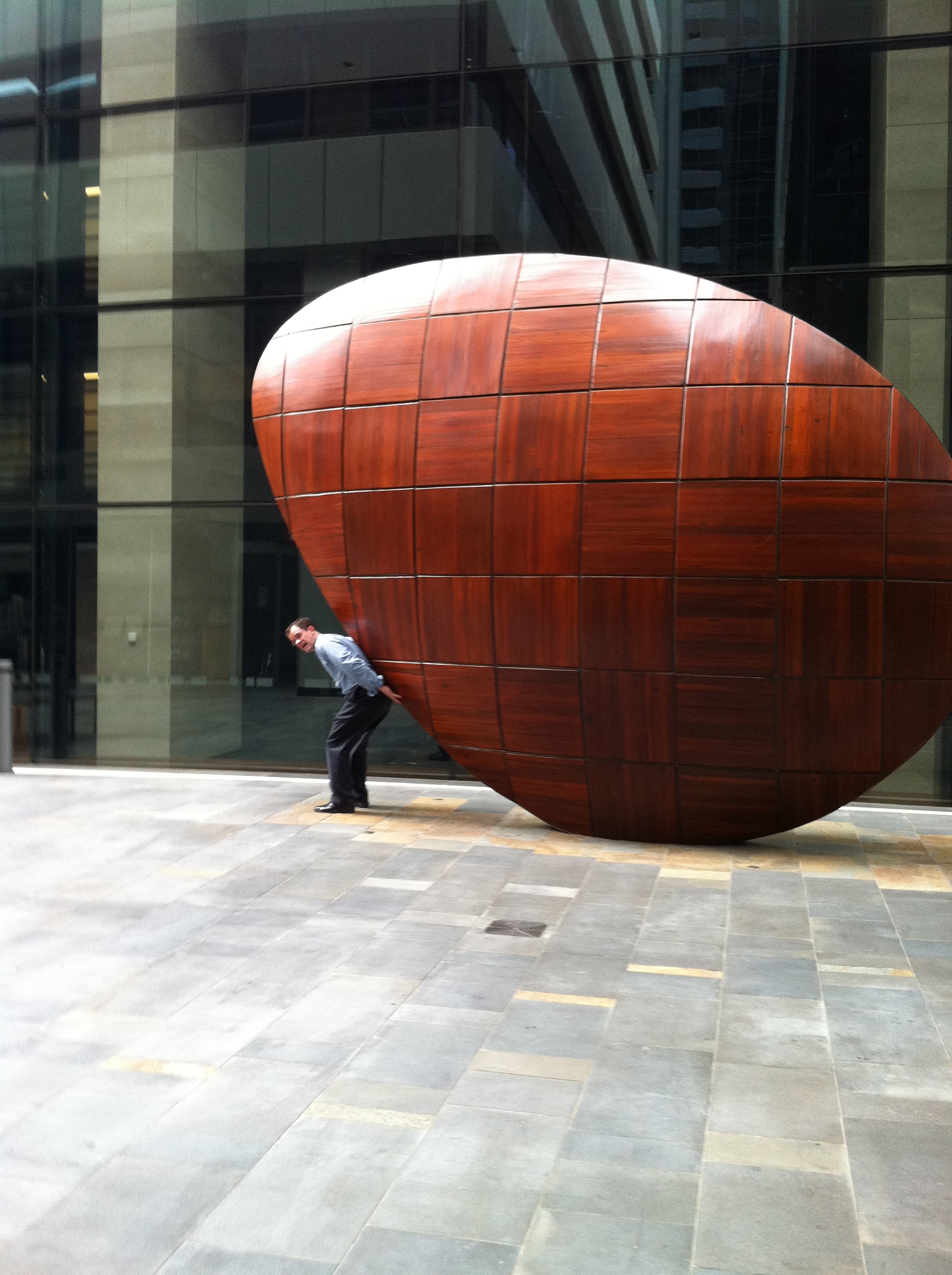 … carry a giant guitar pick on your back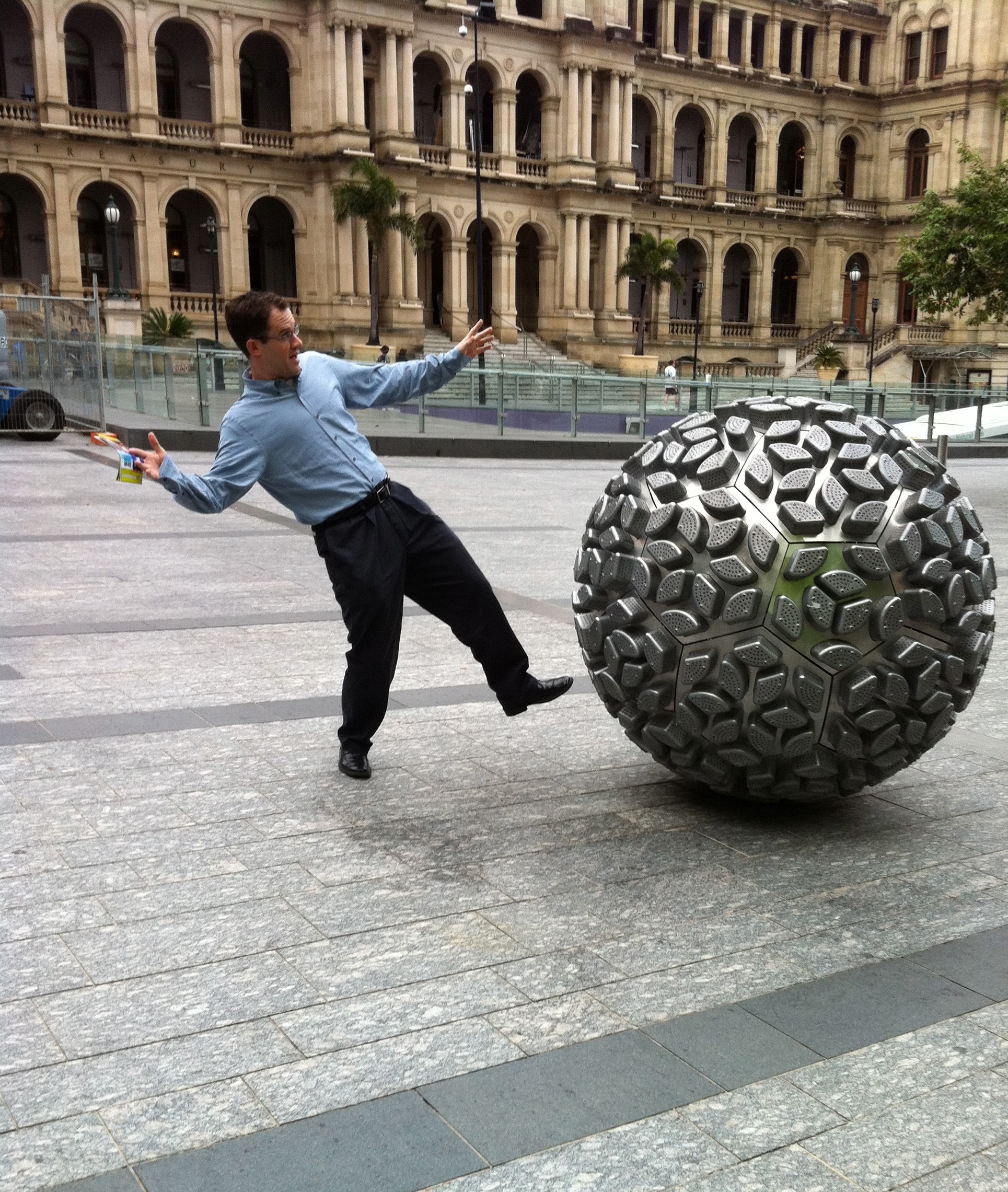 … kick a giant silver ball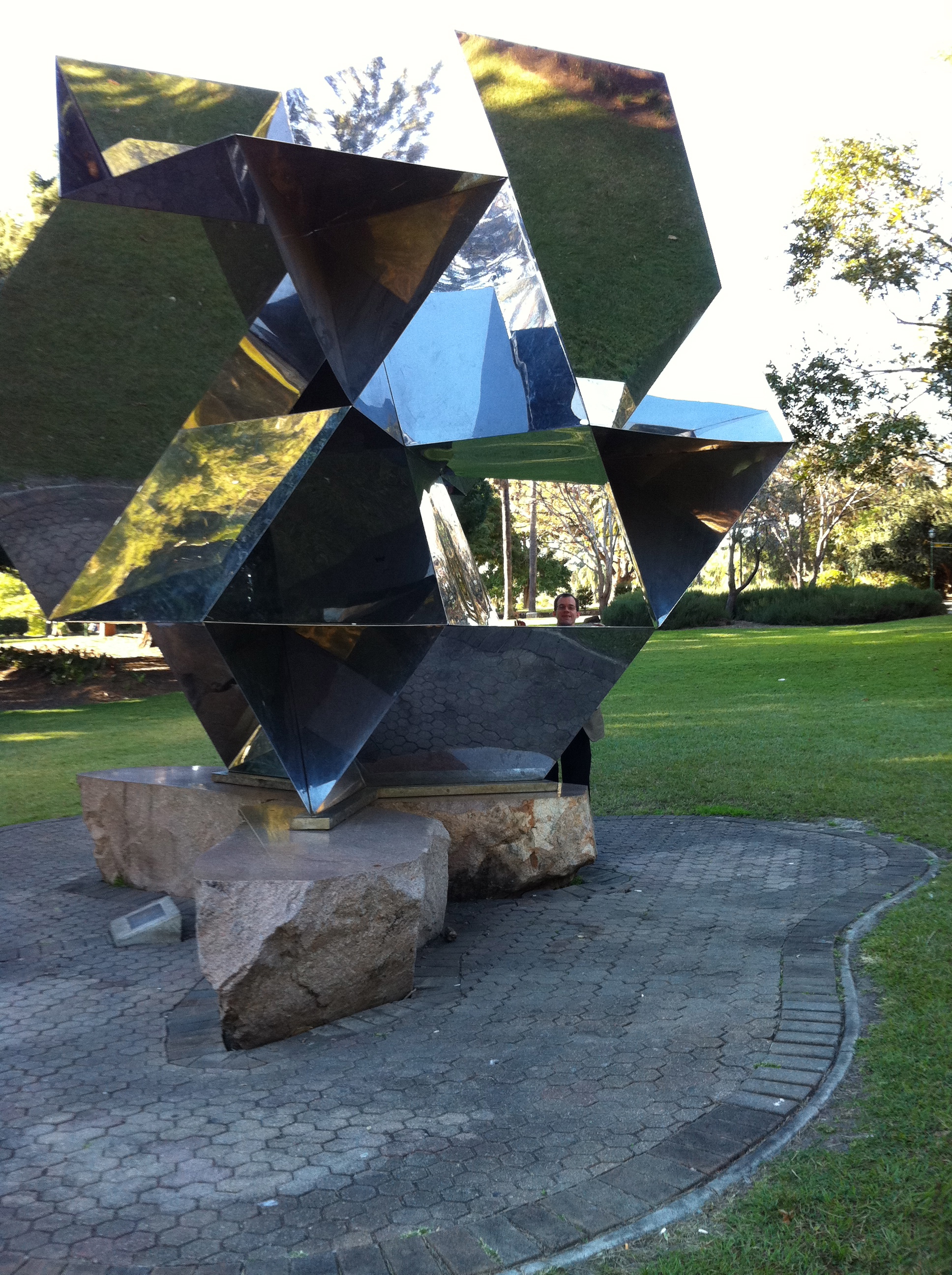 … play peek-a-boo with a spaceship from the future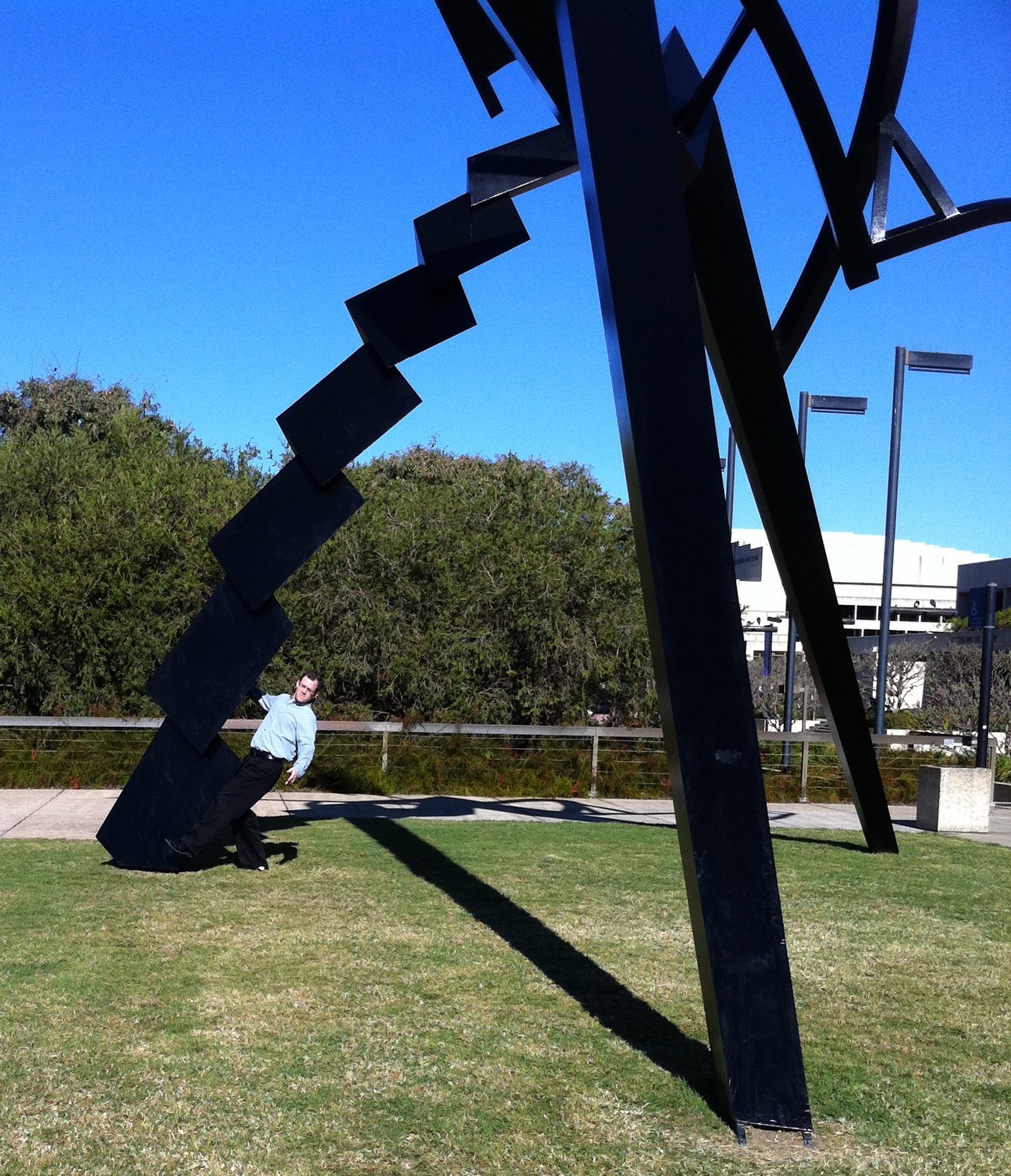 … or dance with giant angular metal.
All at no cost to you!
And I failed to get a picture of the disemboweled mechanical kangaroos, but those are nifty, too.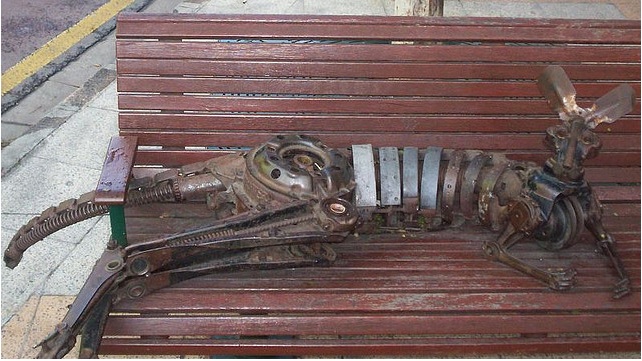 Above photo by David Jackmason, webmaster of BrisbaneIsHome.com.