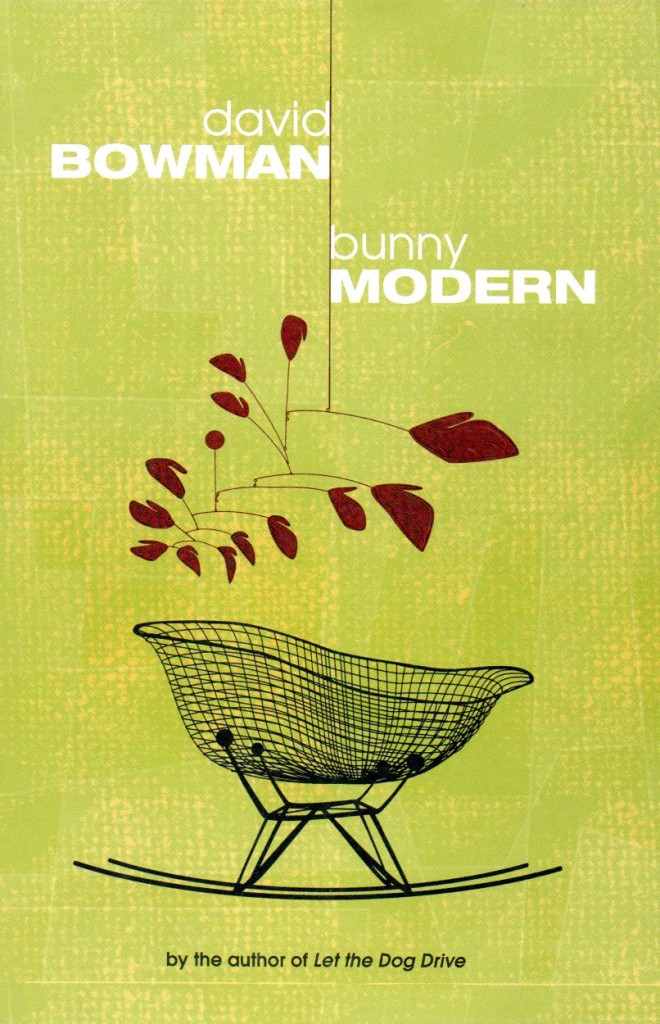 David Bowman – the writer, not the character in 2001: A Space Odyssey – died on February 27. Â He was 54. Â His obituary ran in this past Sunday's Times. Â He and I have had an on-and-off correspondence since the fall of 2000. Â Upon reading his obituary, I realized (guiltily) that I'd failed to answer his last email (from November 2011). Â It was a brief query, sent without much context. Â I'm tempted to say that its pithy, unexpected appearance is representative of his work, but I may be oversimplifying. Â He wrote:
Dear Phil,

Do you have kids?

I write to you to inquire about an experience that many children crave:

Being re-read the same story.

Have you ever come across a writer, esp. a child psychologist, who has explained just 'why' a child would want to hear the same story over & over?

Much thanks!

yrs. David Bowman, Manhattan
I'm not sure if he was just curious or whether this was for an article he was writing. I know that my delay in responding stemmed from needing to think about the question: had I come across such a piece? Â Where would I look to find that information?
My David Bowman email folder has other queries, most of them similarly brief & thought-provoking.  He once said he would send me chapters of a novel-in-progress he was writing.  That never came to pass, but he did send me a description of the planned book — a detective novel told by an ex-KGB Russian defector named Simon Odarchenko who now works for Yoko Ono, cataloguing John Lennon's thousands of hours of studio tapes.  And he sent me the table of contents for Why Don't We Do It in The Road?: Encounters with the Notorious & Renown, a book that (as far as I know) was never published.  He also sent occasional verse, and brief observations, such as this one, from a 28 May 2007 email:
A. I am finally reading Proust.

B. Last week a New Yorker named Harvey Weinstein died at age 82. In 1993 Weinstein was kidnapped & kept for 12 days in a "barrel-shaped" pit near the Hudson river. He appears to had a little water & some crackers, but that was it. He had no light.

C. His obituary quotes his son as saying, "Dad said he maintained his composure during those 12 days in the pit by writing what he called the 'greatest autobiography NEVER written.' Every day he took a year in his life & recounted it out loud."

Was Weinstein not the reincarnation of Proust minus the cork-lined walls?
That, I think, is more representative of David Bowman: Insight drawn from absurdity. Â Succinct, strange, and true.
We "met" via email, and apart from one or two phone conversations, always communicated via email.  I taught his Bunny Modern (1998), a dystopian satire featuring gun-toting nannies and dwindling fertility rates, in my Fall 2000 "Readings in Contemporary American Novels" class.  He came across my syllabus on the web, and sent me an email:
Dear Prof. Nel,

I am honored to discover that you are including my novel BUNNY MODERN as reading material in one of your English classes. Will students be tested on BUNNY MODERN? Will they have to write papers? If I can do anything to help you present my novel to your students, please let me know.

All the best,

David Bowman
I asked him if we might send him some questions. Â He very graciously supplied detailed answers — he was quite expansive, and the email must have taken him a long while to compose. Â Also, it was really cool. Â Here I was, my first semester on the tenure-track, corresponding with a contemporary novelist. Â Wow!
Since I was then a DeLillo scholar, one topic of conversation was DeLillo's work.  Indeed, prior to The Body Artist's publication, he sent me bound galleys c/o "the Mystik Brotherhood of Don DeLillo" at my office address.  I sent him photocopies of the Uncollected Short Fiction of Don DeLillo (some of which were collected last year in The Angel Esmerelda: Nine Stories, but many of which haven't been collected).
A couple of years later, when I was writing Dr. Seuss: American Icon, I asked him about Bunny Modern's dedication to "Dr. Spock, Dr. Seuss, and Jonathan Lethem, M.D." because I was (and am) interested in how Seuss circulates in popular culture: When people talk about Seuss, what do they mean? Â He responded:
As for Dr. Seuss—— I knew that I was going to dedicate the book to Lethem. And I do not know anything about children, so I was referring to baby books——including Dr. Spock. Lethem and I took drugs one night and decided that everything we saw was going to be from Dr. Seuss. Later on, I just thought about the "Dr." bit——Dr. Spock and Dr. Seuss. Then I decided to dedicate the book to Dr. Spock, Dr. Seuss and Jonathan Lethem MD.
In the book, I connected his response to the tendency to associate Seuss with mind-altering drugs, and then to Seuss's own many jokes about same (mostly booze, for Seuss).
David Bowman was an original, a unique voice in American letters.  In the Times' obituary, Jonathan Lethem wisely cites Nathanael West as Bowman's closest literary kin.  That's an apt comparison: both have a fondness for odd juxtapositions and surreal imagery.  I'm sure West influenced Bowman, but what's striking is how he absorbed and transformed so many very different influences: West, Richard Brautigan, Emily Dickinson, Dashiell Hammett.  That such different people could have such a deep influence on one creative mind is key to what made Bowman's work so compelling and unusual.
Is that unusualness, then, why the third Bowman novel has yet to arrive? Â After Let the Dog Drive (1992) and Bunny Modern (1998), he published a non-fiction title: This Must Be the Place: The Adventures of Talking Heads in the Twentieth Century (2001). Â The British title, his preferred title, is even better: Fa Fa Fa Fa Fa Fa: The Adventures of Talking Heads in the Twentieth Century. (His U.S. publisher scotched that idea, fearing it was too absurdist, and thus un-marketable.) Â He did a lot of journalism, publishing pieces in Salon, the New York Times, the Village Voice, and elsewhere. Â But no other books appeared. Were his book-length works too absurdist for mainstream publishing? Â Will they published posthumously? Â Also, will there be an archive of his papers? Â I'd be glad to donate our email correspondence. Â (To whom should one pose these questions?)
To conclude, a brief response to Mr. Bowman's last email to me.
Dear David,

Apologies for the delay in my reply. Â Busy-ness has made me a delinquent correspondent. I'm sorry about that. I'm especially sorry that this reply is so late that I'm sending it when you yourself are "late" — though I expect you'd appreciate the irony.

To answer your question: no, I do not have children. I think child psychology is a place to seek the answer to your query. I also think that childhood studies might be a route to pursue. Is this question for an article or book you're writing? I'd be glad, on your behalf, to make some queries to friends who work in childhood studies. Â Just say the word!

Finally, thanks for our epistolary acquaintance. Your emails arrived in my inbox as welcome bursts of surreality and insight. I'm tempted to ask you whether (as David Byrne sings) the band in Heaven is playing your favorite song, playing it once again, playing it all night long. Â But, then, if Byrne is right: "Heaven is a place where nothing ever happens." Â I've never been sure quite what that line means – Heaven as solitude, Heaven as imaginary, or Heaven as boring. Â Any hints?

Thanks & godspeed,

Phil