People of Connecticut! This week, I'll be giving two talks on two children's-literature luminaries of the Constitution State – Crockett Johnson and Ruth Krauss.  One is free and open to the public, and the other is $5.  Both are lavishly illustrated.  Here's what you need to know:
---
Wednesday, September 24, 2014, 4:00 pm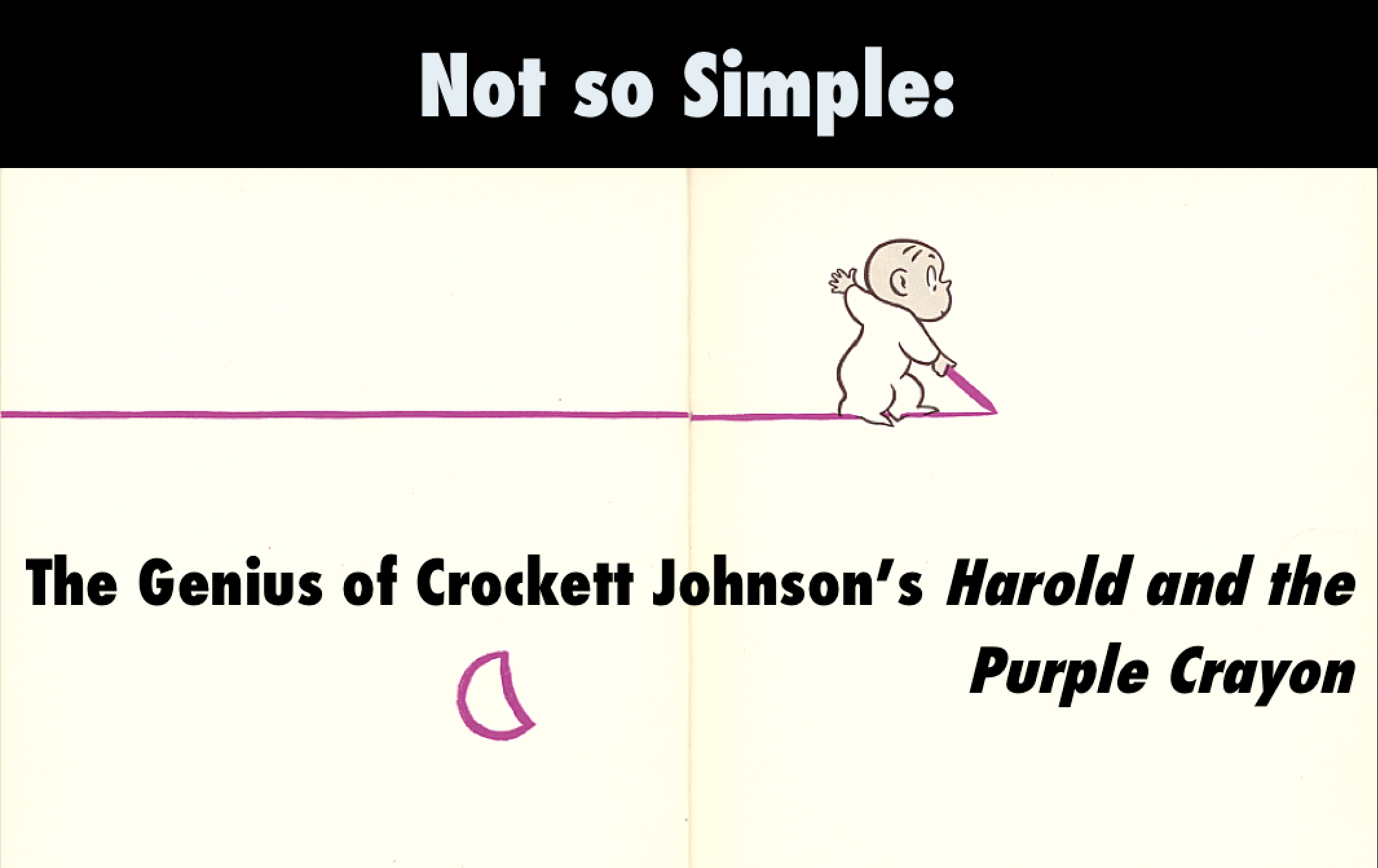 "Not So Simple: The Genius of Crockett Johnson's Harold and the Purple Crayon." Co-op Bookstore at Storrs Center, University of Connecticut, Storrs, CT.
I've since changed the title to "How to Read Harold: A Purple Crayon, Crockett Johnson, and the Creation of a Children's Classic." Yes, that's a nod to Mark Newgarden and Paul Karasik's How to Read Nancy: The Elements of Comics in Three Easy Panels (Fantagraphics, Nov. 2014), the book-length version of their classic essay, "How to Read Nancy" (1988). In this 50-minute illustrated talk, I offer 14 ways of thinking about Harold and the Purple Crayon. My goal in doing so is to consider how complex an apparently simple story can be, and, in so doing, offer a case study in what we miss when we underestimate, trivialize, or simply fail to look closely at children's literature.
---
Friday, September 26, 2014, 7:30 pm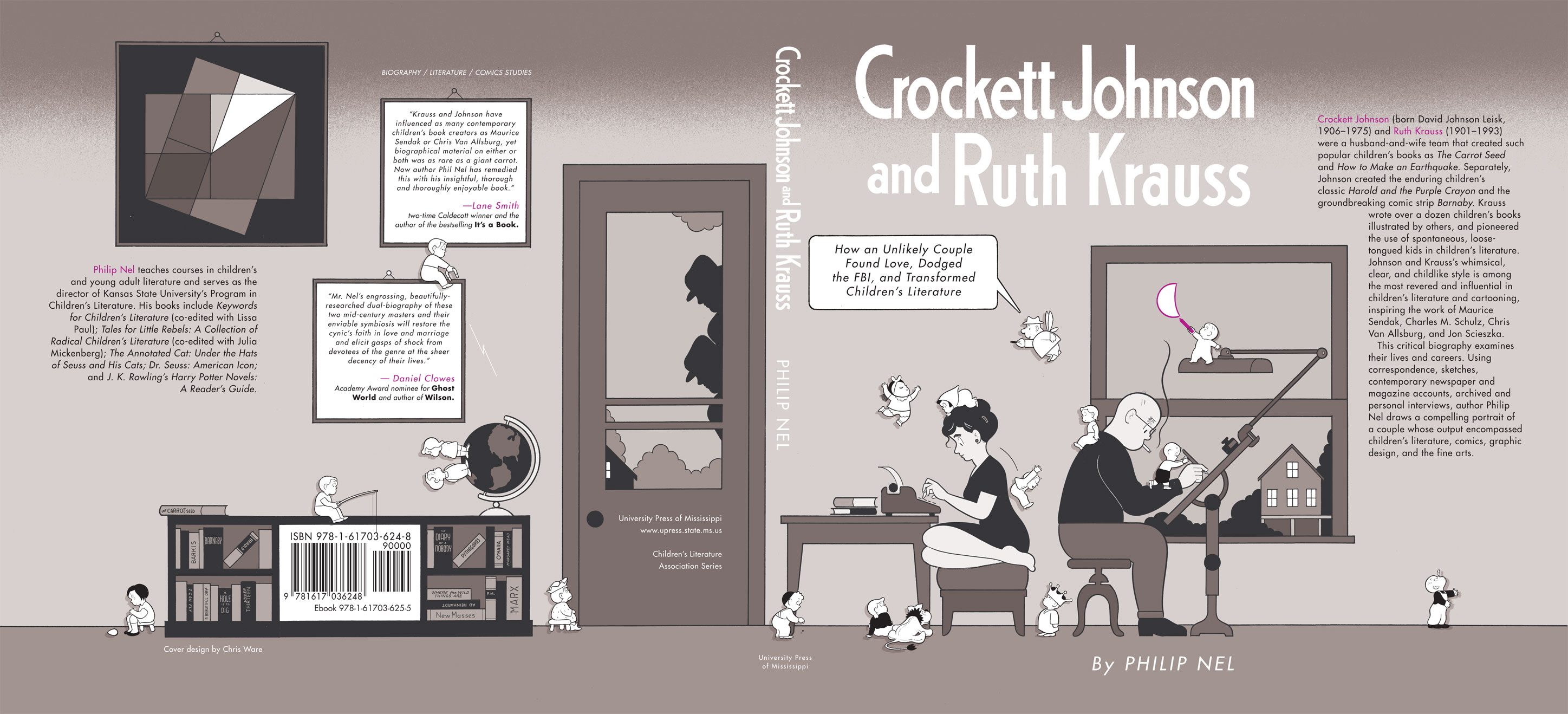 "Crockett Johnson and Ruth Krauss: How an Unlikely Couple Found Love, Dodged the FBI, and Transformed Children's Literature." Rowayton Community Center, 33 Highland Ave., Rowayton, CT.
In other words, I'm giving the talk based on my biography in the town where Crockett Johnson and Ruth Krauss lived for nearly 30 years.