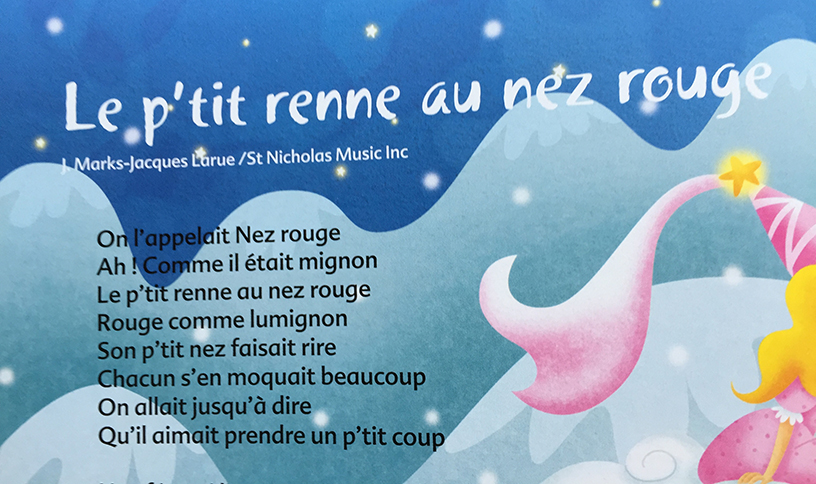 "Le p'tit renne au nez rouge" – Jacques Larue's translation of Johnny Marks' "Rudolph the Red-Nosed Reindeer" – reveals the real reason Rudolph's nose was so red. Contrary to the 1964 Rankin-Bass TV special, its glow was not caused by an incandescent bulb. The last four lines (above) tell us:
His little nose made everybody laugh.

Everyone mocked him.

Some went as far as to say

That he liked to have a little drink.
Yes, that's right. Rudolph was out tippling. So. Now you know.
Joyeux Noel.
Translation courtesy of Linda Nel. Commentary and BuzzFeed-esque title provided by yours truly.