I'm pleased to announce that Kenneth Kidd and Elizabeth Marshall are the new editors of Routledge's Children's Literature and Culture Series. (At IRSCL in Toronto last August, I announced that this transition was in the works. It is now official.)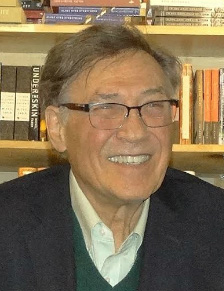 I became editor of Routledge's Children's Literature and Culture series in 2011, when I succeeded founding editor Jack Zipes. He founded the series in 1994, which makes this the longest-running series devoted to the study of children's literature and culture from a national and international perspective. In my seven years as series editor, I've edited 30 or so books that have been published. There's another half dozen that are not out yet but are either forthcoming or under contract. It's been a busy seven years, and I'm very proud of the authors, editors, and contributors we've published. I've learned a lot from all of them and I am grateful to them for choosing to publish with Routledge. They make this series what it is, and I thank them.
Jack edited this series for 17 years. After doing the job for a mere seven years, I can only begin to appreciate what that means, especially given that he did this in addition to a prolific career as a scholar and educator.
I lack Jack's stamina. So, I'm stepping down from my editorship – or, to be more accurate, I am beginning that process. As Jack did when he passed the editorship on to me, I too will continue to edit any books that I've signed. For the new editors' first year, Jennifer Abbott – the excellent in-house Routledge editor we work with – will include me in all editorial correspondence. Kenneth and Beth are in charge, but I'll be available as needed. In fact, since last June, Jen has already been copying the new editors on correspondence regarding all new projects.
So, my stepping down is really more of a gradual phasing out.
In my years as editor, I have learned that, unless you have Jack Zipes' superhuman strength, editing a book series is a two-person job. I'm delighted that the new editorial team will be:
Kenneth Kidd, Professor of English at the University of Florida in Gainesville, and the author or co-editor of six books (including one in the Routledge series); and
Beth Marshall, Associate Professor of Education at Simon Frasier University in British Columbia, and the author, co-author, or co-editor of three books (including one in the Routledge series).
Don't let their youthful good looks fool you. Between them, these two award-winning scholars bring nearly 50 years of experience in the field of children's literature – and two different disciplines (English, Education). I couldn't be happier that the series is in such good hands. I look forward to seeing where they take the series!