From songs directly about coffee to others with a coffee motif, this mix is for fans of coffee and music. To give credit where it's due, some of these selections come from Bob Dylan's Theme Time Radio Hour program on coffee. The songs range from Emmylou Harris to Prince, Bob Marley to the Boswell Sisters, Lightnin' Hopkins to Squeeze, Tom Waits to Sylvan Esso. I created the first iteration of this mix five years ago, and have made several versions of it since then. The result, for you, is a 35-song playlist devoted to coffee! So, brew yourself a cup… and have a listen!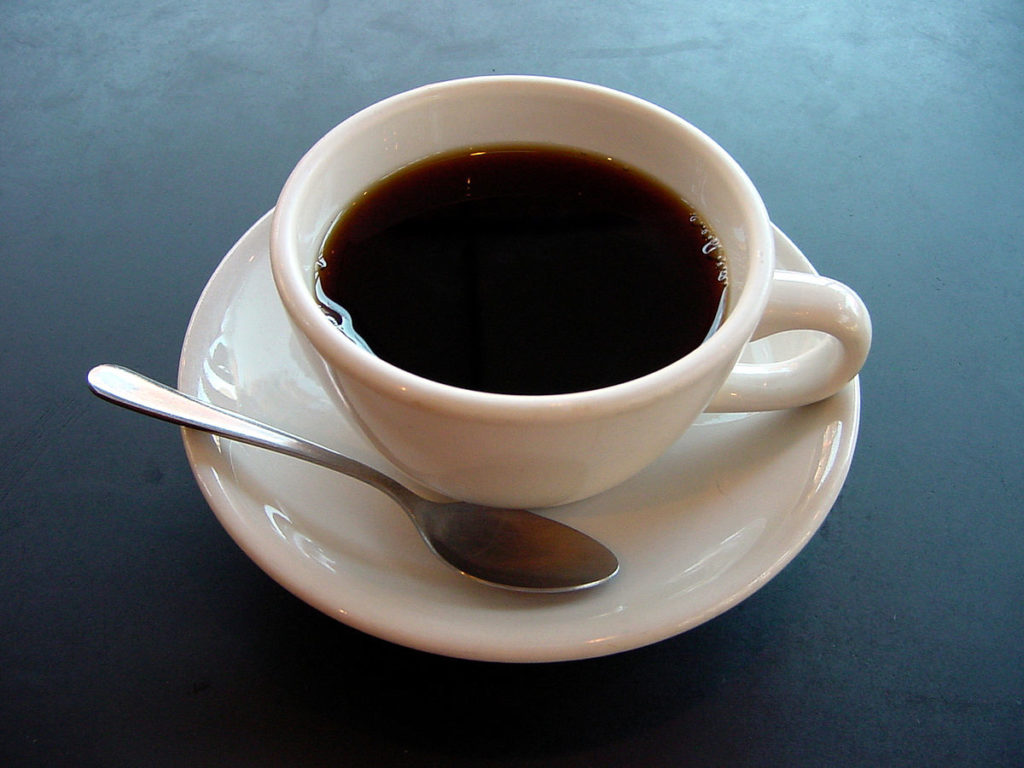 Oh! And one more thing. This broad range of songs about coffee includes some that date back to at least the 1920s – "A Proper Cup of Coffee" is a British music-hall song from that period (though Ana Gasteyer's recording is from 2014). As a result, you may occasionally encounter a problematic lyric, musical phrase, or vocal delivery. The one that stands out – indeed, the one that prompts this note – is Sinatra's bizarre "Mexican" accent at the very end of his song about… Brazil. (I included it because it's a classic coffee song, but jeez, Frank, WTF?) At any rate, of course, do feel free to skip that one – or any other that's not to your taste.
A few notes on the songs (preceded by the songwriter, in parentheses).
1 (Suzanne Vega). From Solitude Standing (1987). The "actor who had died while he was drinking" is William Holden (1918-1981).
2 (Jim Infantino). From WERS: Live from Emerson College (2000), also appears on noplace like Nowhere (2000).
3 (Frank Loesser). From the 2011 Broadway revival of How to Succeed in Business Without Really Trying (1961).
4 (Peter Dixon). From Schizophonic! (1996), the band's second album – or third, if we include the soundtrack to Four Rooms (1995). Combustible Edison would release one more album before breaking up in 1999.
5 (Irving Berlin). Introduced in the Broadway musical Face the Music (1932). This recording – featuring vocals by Marion Hutton, Ernie Caceres and the Modernaires – is from 1942.
6 (Bob Hilliard & Dick Miles). A #6 pop hit in the U.S., in 1946.
7 (Ben Oakland & Milton Drake). A #15 pop hit in the U.S., in 1940.
8 (Patty Larkin). From Step Into the Light (1985), Larkin's debut.
9 (Hank DeVito & Donivan Cowart). From Old Yellow Moon (2013).
10 (R.P. Weston & Bert Lee). This is an English music-hall song from the 1920s, originally popularized by Ernie Mayne. On Gasteyer's I'm Hip (2014).
11 (Craig Ventresco). From the Ghost World soundtrack (2005).
12 (Adams & Corelli). Released as the b-side to Scatman Crothers' "Dearest One" (1955).
13 (John Stiles, J. C. Hill). Released as a single in 1969, and collected on What It Is!: Funky Soul and Rare Grooves, 1967-1977. (If you're paying close attention, you'll note that this was also on yesterday's funk playlist – an inadvertent repeat on my part, but just as enjoyable in this context, I think!)
14 (Prince & Susannah Melvoin). From Prince's Sign o' the Times (1987).
15 (Billy Rose, Al Dubin, Joseph Meyer). Carl Stalling (1891-1972), arranger and composer (1936-1958) for the Looney Tunes and Merrie Melodies cartoons, often used this tune in scenes featuring cooking, eating, or hunger. The song dates to 1925 (sadly, Spotify lacks Nick Lucas' 1926 recording), and the Buffalo Bills rendition is on the group's 1959 album, The Buffalo Bills with Banjo.
16 (Al Dubin & Harry Warren). When asked to name the singer who most influenced her, Ella Fitzgerald always cited Connie Boswell, the sole Boswell sister to have a singing career after the group disbanded in 1936. (This song is from 1933.)
17 (Ray Henderson, Buddy G. DeSylva, Lew Brown). Written in 1928, and recorded by the Nat King Cole Trio in 1946, a year of many hits for the group – "The Frim Fram Sauce," "Get Your Kicks on Route 66," "(I Love You) for Sentimental Reasons." (This was not among those hits.)
18 (Danny Overbea). The final hit (#26, 1953) for Ella Mae Morse, a White singer who had hits on both the pop and R&B charts in the 1940s. She's also one of many who was singing rock-n-roll before rock-n-roll (see also Big Joe Turner, Sister Rosetta Tharpe, Louis Jordan, Helen Humes, Wynonie Harris,…).
19 (Glenn Troutman). Don't let the songwriter's name fool you: Glen Glenn is the stage name for Glenn Troutman. He recorded this song in 1958.
20 (Lightnin' Hopkins). First released on Hopkins' Walkin' This Road by Myself (1961).
21 (Mississippi John Hurt). Recorded in 1963, this song inspired the band name the Lovin' Spoonful.
22 (Chris Difford & Glenn Tilbrook). With backing vocals from Elvis Costello and Paul Young, this was a minor hit from Sweets from a Stranger (1981), also included on Singles – 45's and Under (1982).
23 (Amelia Meath, Nick Sanborn, Jeff Barry, Ellie Greenwich). Sylvan Esso's 2014 song incorporates Tommy James and the Shondells' "Hanky Panky" near the end (hence the Barry & Greenwich credit).
24 (Adam Schlesinger & Chris Collingwood). From Welcome Interstate Managers (2003), a great pop record best known for the hit "Stacy's Mom."
25 (Tom T. Hall). The b-side to Dave Dudley's "What We're Fighting For," a #4 hit on the country charts in 1965.
26 (Tom Waits). From Waits' Nighthawks at the Diner (1975)
27 (Jerry Butler, Eddie Thomas, Jay Walker). From Otis Redding's The Soul Album (1966).
28 (Shorty Long & Susan Heather). Single from 1956. Note: I don't think this is the same Shorty Long known for "Function at the Junction."
29 (Maurice Sigler, Al Goodhart, Al Hoffman). Recorded in 1935.
30 (Robert Marley). Yes, Robert Marley is Bob Marley. He recorded this song in 1962.
31 (Bob Dylan). From Masked and Anonymous: Music from the Motion Picture (2003).
32 (Marty Robbins). A #13 country hit for Frizzell in 1958.
33 (Steve Nelson & Jack Rollins). Single from 1951.
34 (Ron Sexsmith). From Sexsmith & Kerr's Destination Unknown (2005).
35 (Sonny Burke, Paul Francis Webster). A #13 pop hit for Sarah Vaughan in 1949.
---
As noted yesterday, I am posting mixes/playlists each day of this week. Return tomorrow for over 100 covers of Beatles songs!