I'm borrowing the title of Charles Mingus' tribute to Lester Young because my uncle Terry Webb liked Young, Mingus, and this song. To the best of my knowledge, Terry did not wear pork pie hats. Earlier in his career, Terry wore bowler hats. Later, he wore a Tyrolean hat. Or no hat – as in the photo below.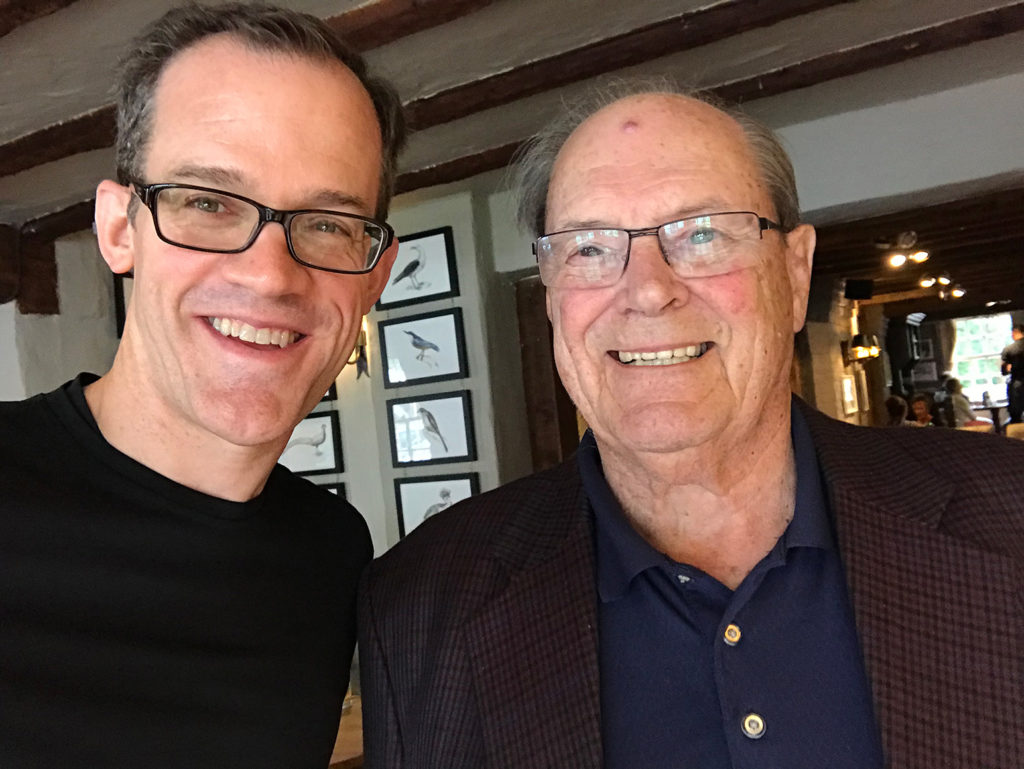 I could not be at Terry's funeral in Bournemouth today. So, I sent this brief video reminiscence – which I am sharing here for any who would like to see it. Friends. Family. People who enjoy tributes for a favorite uncle.
Yes, that is an actual postcard from Terry, sent in 1975. Another annotation: the three photos that cycle through during the "same wavelength" section were cropped by Terry himself. While going through Terry's hard drive of photos to make photo albums for Terry's widow, my sister (Linda) came across those three, labeled terry_phil1, terry_phil2, terry_phil3. One other note: near the end, the Charlie Parker CD I hold up is one Terry gave me when he was visiting us in Nashville in the 1990s. Whenever the two of us were anywhere near a record shop, we'd go in and he would always get me a jazz CD he recommended. This particular one does indeed have "Parker's Mood" on it. No one watching this video today could have known any of the above, of course. But hopefully the intent came through.
As I worked on selecting the music with Terry's friends Vic Grayson and Derek Fones, I realized how much of my jazz knowledge comes from Terry. They would mention a song, and I would think: Oh, yes, Terry and I chatted about Bill Evans. And Charles Mingus. And Duke Ellington. And, of course, Charlie Parker. Here's our Spotify playlist for the funeral.
Terry's choices (communicated to Derek, a week or so before Terry died) are:
The Spotify playlist lists this last one as "New Orleans Function," but don't let that fool you: it's actually "Oh, Didn't He Ramble." It's followed by a shorter Armstrong recording of the same song, and another version by Kid Ory. Terry asked for "Oh, Didn't He Ramble" as the exit music: we've added a few extra recordings so that the music keeps playing as people depart the chapel. Terry wanted people to enter to "Parker's Mood." However, since "Parker's Mood" is so brief (and would conclude before people had finished entering), we decided to precede it with Bill Evans' "Peace Piece," and then begin the funeral proper with "Parker's Mood." This way, people could actually have a chance to listen to the Charlie Parker. Also, how many funerals begin with "Parker's Mood"? I think Terry would have liked this somewhat unconventional beginning.
(Derek and Vic and I discussed including Mingus' "Goodbye, Pork Pie Hat," but it ultimately did not make the final playlist. As is ever the case, we had more music than time. So, check out the album Mingus Ah Um and listen for yourself. Indeed, why not give yourself a treat and listen to the whole album?)
So long, Terry. And thanks for all the delight – musical and otherwise – that you brought to our lives.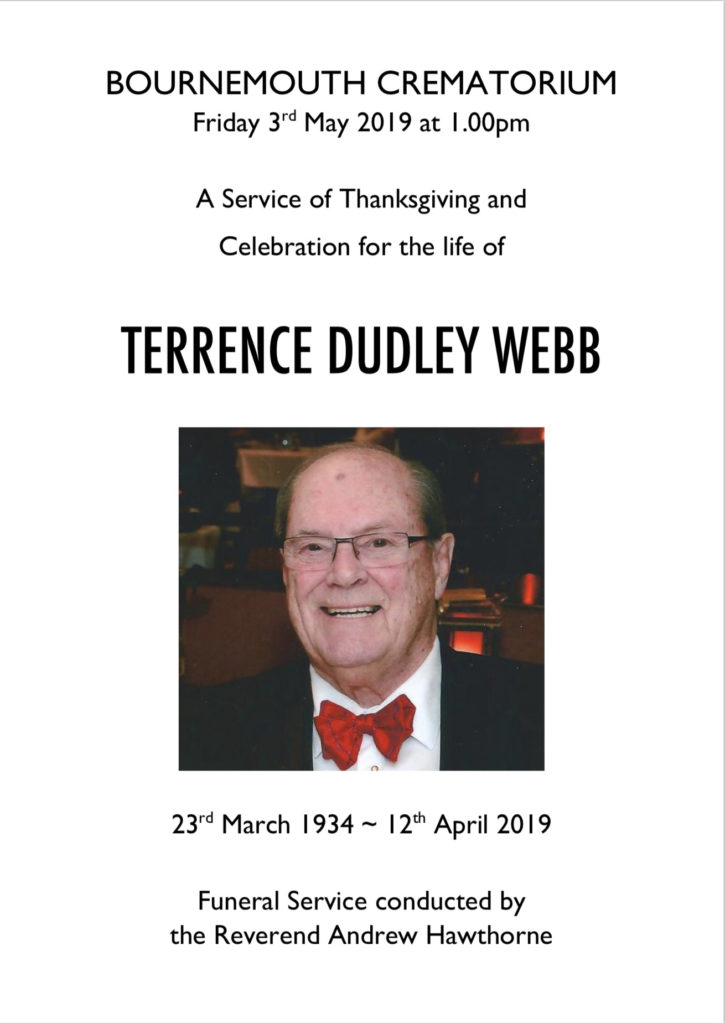 For their invaluable help in planning the funeral, special thanks to my cousin Vicky O'Neill and Head & Wheble funeral director Bob Bowater. For their indispensable assistance in making musical selections, thanks to Vic Grayson, Derek Fones, and Terry himself!
Related: