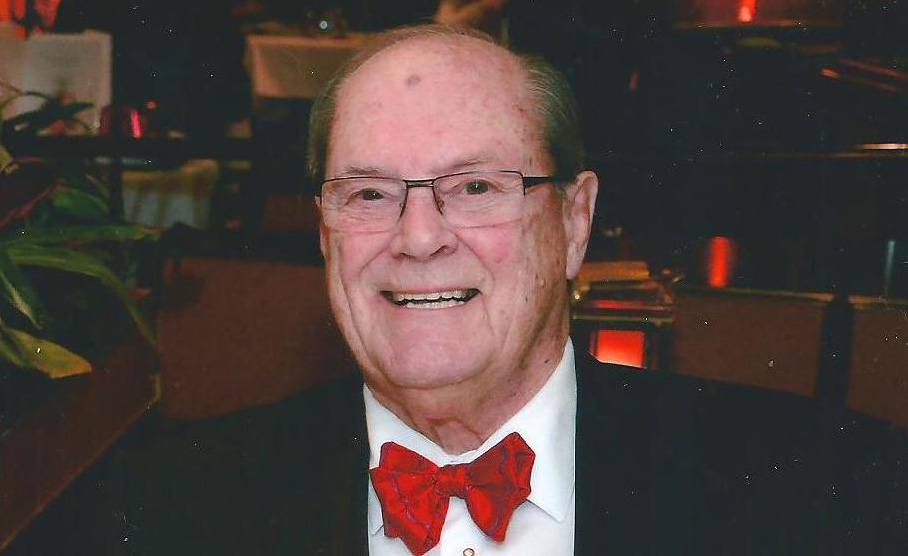 Terrence Dudley Webb passed away on 12 April 2019, just over two weeks after learning that he had lung cancer. He was 85.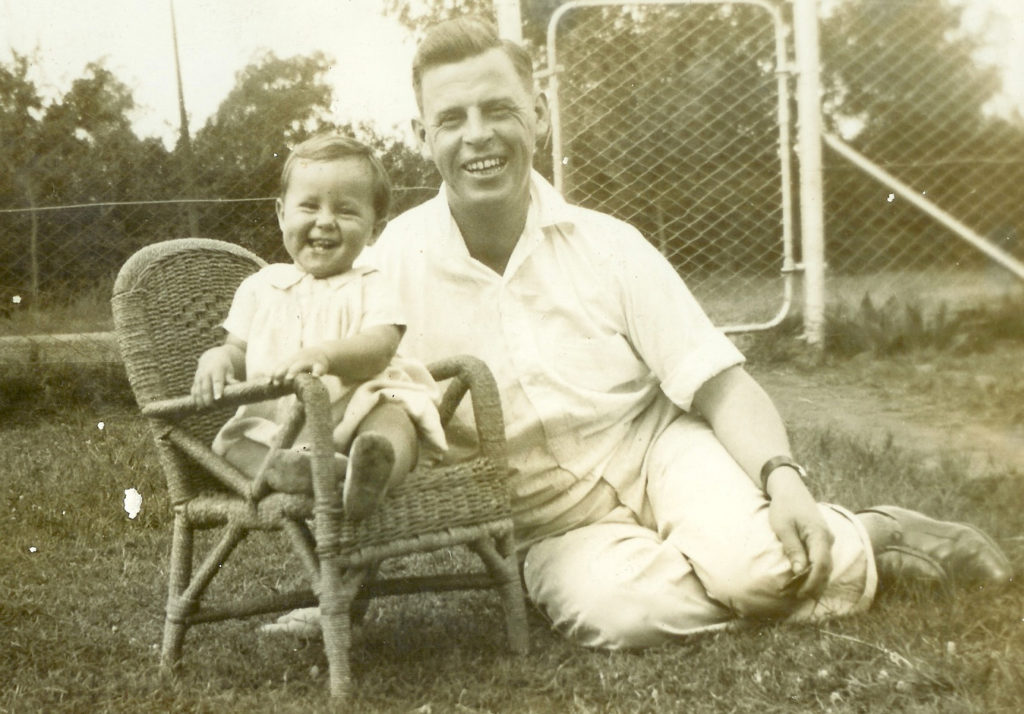 Born March 23, 1934 in Pretoria, South Africa, Terry was the first child of Leslie Ralph Webb and Mona Beatrice Webb (née Schwegmann). Leslie was a mechanic, fixing adding machines, calculators, and typewriters. He was, in his way, an early computer engineer – a field that would later be of interest to all three Webb siblings. Mona's belief in a benevolent god and ability to see the best in everyone gave him – Terry would later reflect – "optimism and courage."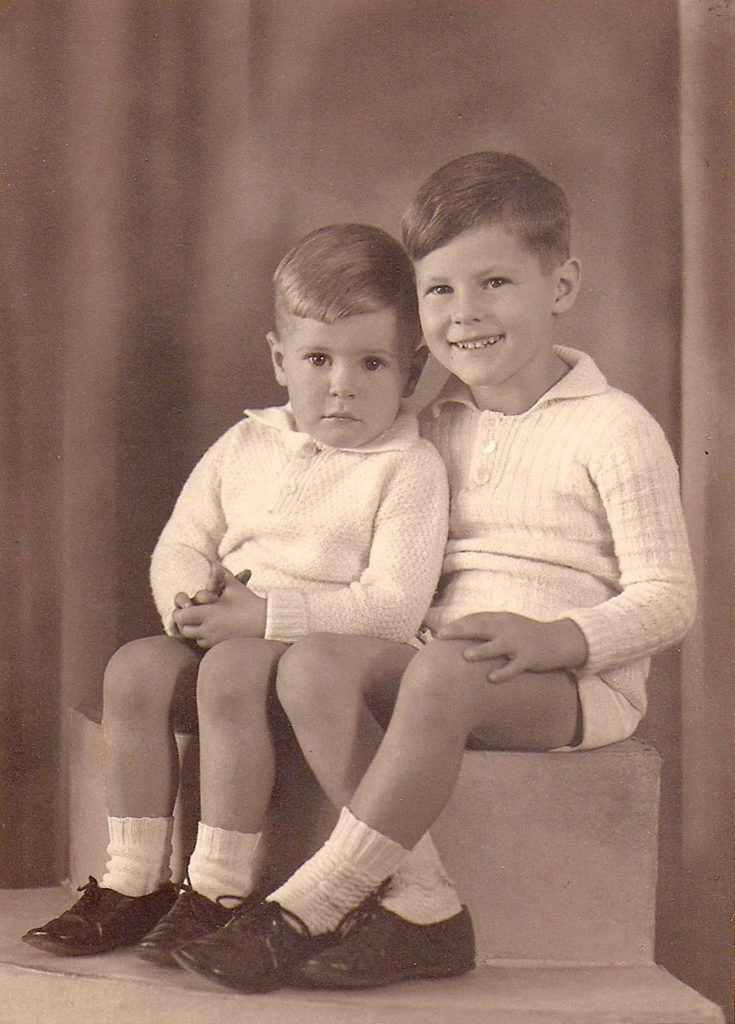 And two more siblings. When two-year-old Terry was told that the family would soon gain a new member, he looked forward to welcoming a little sister. So, his brother Graham's arrival in June 1936 was a surprise. But Terry adapted. In a photo taken three years later, the two brothers – clad in matching sweaters and shorts – sit side by side, Terry smiling as Graham leans against him. The little sister finally arrived in November 1941, when Gloria was born.
Thanks to comic books, young Terry had taught himself to read before he began primary school in 1940. In 1946, a job in Northern Rhodesia (now Zambia) brought the Webb family – which now included their Zulu servant Donswene – to Lusaka. However, the promised house was still under construction, the small cottage where they lived had a leaky thatched roof, and the local schools weren't up to par. Not wanting to send her sons away to boarding school, Mona convinced Leslie to return to South Africa. After a short stay with Cyril Webb (Leslie's brother) and his wife Iris in Durban, the family at last moved to 97 Glenwood Drive, Durban. There, the Webb children would spend the rest of their childhoods.
Though girls' education was not a priority, Terry noticed that his sister Gloria was bright and inquisitive. He encouraged her studies, insisting that she enroll in serious academic courses, including Latin and Maths, rather than the "domestic science" classes that girls usually took. He also challenged her to think critically.
By the end of his high school years, Terry had discovered be-bop. The music of Charlie Parker, Dizzy Gillespie, and Thelonious Monk begat a life-long love of jazz. Though more passionate about his musical education, Terry attended to his formal education, graduating from Durban High School in 1951 and Natal University in 1956.
While still a college student, this be-bop aficionado became an accountant, joining the Durban firm of Murray, Smith, Berend and Noyce. That combination – avant-garde jazz and careful financial management – encapsulates Terry's personality. He had a sharp mind, but also a wry sense of humor. He was meticulously attentive, whether to the complex harmonies of a Lester Young solo or to the intricacies of an audit. He was fluent in the languages of art and of economics. For that matter, Terry also spoke French, Afrikaans, and – much later – Luxembourgish.
Terry married Pat Fletcher on 27 June 1959. Though (and perhaps because) they were childless, Terry took an active interest in the lives of his nieces and nephews, taking them to dinner whenever his travels brought him near, sending postcards from those travels, or – with his niece Linda – playing golf.
As Terry put it, "professional ambition" inspired him in the 1960s to take up golf and join the Royal Durban Golf Club, where his younger brother was already established as a first team player. Upon Graham's passing in 2015, Terry recalled: "Notwithstanding my lack of ability, he introduced me to his friends, partnered me and gradually taught me the finer points of the game."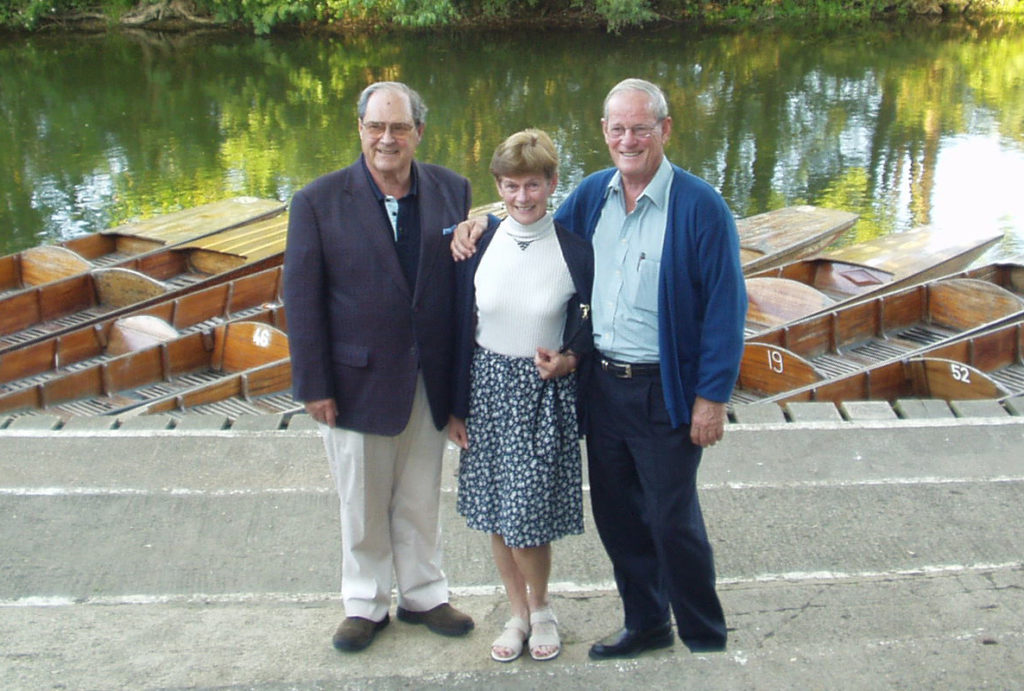 While Terry rose in the ranks of chartered accountancy, he always remembered to mentor younger colleagues. When the firm of Murray, Smith, Berend and Noyce merged with Deloitte (then Deloitte, Haskins and Sells) in 1975, Terry joined Deloitte as a partner, moving to the Johannesburg office a few years later. In 1987, he moved again, this time to manage Deloitte's Luxembourg office. In 1991, he retired, and he and Pat moved to Ferndown, Dorset, in the UK.
When Pat died in 1996, Terry reorganized, downsized, and moved to the Bournemouth flat where he would live for the next two decades. But not on his own. In February 1999, he – quite by chance – met Evelyne King. She, too, was recently widowed. They started chatting, and just clicked. They married on 6 April 2001.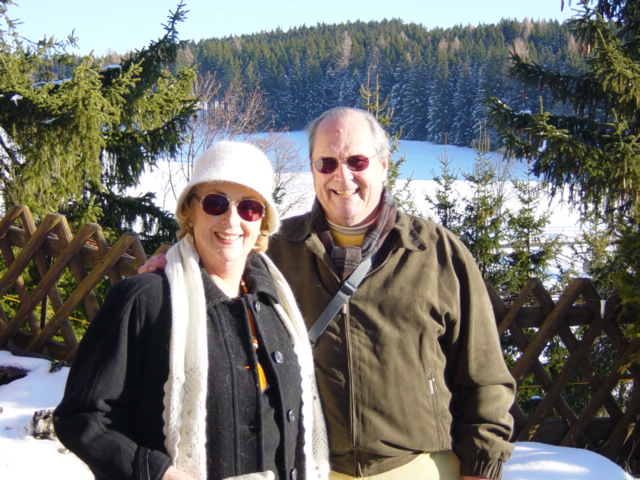 Since they both liked to travel, over the next 18 years Terry and Evelyne visited Paris, Nice, Venice, Rome, Tuscany, Lake Como, Hong Kong, China, Japan, Singapore, Lisbon, Madrid, Andalusia, Amsterdam, Athens, Brussels, Budapest, Salzburg, the Canary Islands, the Arctic Circle, Norway, Iceland, Scotland, Switzerland, and many places in the U.S. – New York, New England, California, Colorado, Texas, Las Vegas, Arizona, Utah. (This incomplete itinerary at least gestures to their geographic range, even if it cannot conjure the many delights of traveling together.)
Back in Bournemouth, Terry was a member of the Probus Club, the Big Band Club, and (from 1998 to 2011) the Board of Governors of the Bournemouth School, serving as its Chair from 2007 to 2011. During his tenure as Chair, he helped establish the fiscal foundations for improving the school's infrastructure, increasing its enrollment, and attracting the brightest students from the area. As Headmaster Dr Dorian Lewis noted, the school gained much from Terry's "generosity of time and spirit" and his "wisdom and good humour." As did all of us who knew Terry.
Terry is survived by his wife Evelyne Webb, his sister Gloria Hardman, as well as cousins, nieces, nephews, other family, and many good friends.
A funeral will be held at the Bournemouth Crematorium on Friday, May 3, 2019 at 1 pm, followed directly by a celebration of Terry's life.
Flowers or donations, made payable to Cancer Research, may be sent care of Head and Wheble, 1A Oxford Road, Lansdowne, Bournemouth, Dorset, BH8 8EY, telephone number 01202 551190.
– Philip Nel (Terry's nephew)