With a nod to the survival of the U.S. auto industry, here's an ad campaign from when American automakers were thriving. Â Created for Ford in 1947-1948, Crockett Johnson based these ads on his untitled cartoon, popularly known as The Little Man with the Eyes, which ran in Collier's from 1940 to 1943. Â In each cartoon, the caption works with shifts in the man's gaze to convey the joke. Â Here's one from July 13, 1940: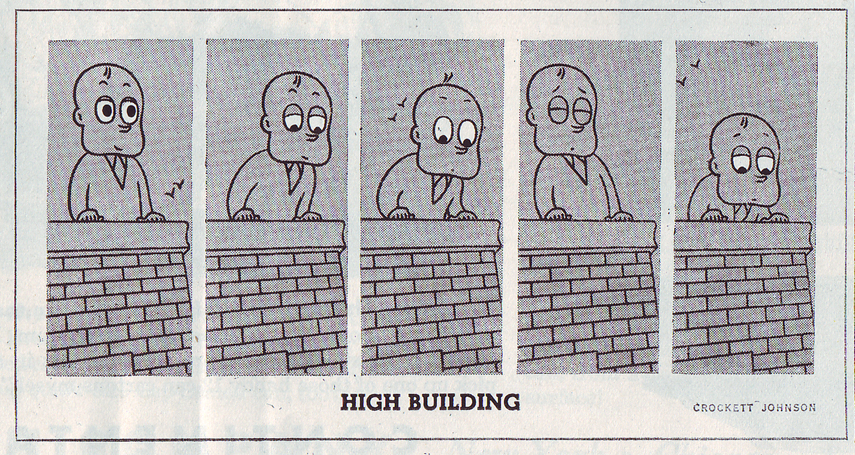 The Little Man's vertigo reminds me of Harold's experience on elevators (they "made his stomach feel funny"). Â And here's the ad campaign. Â My guess is that this image would have run on one magazine page, as a teaser for the following one. Â So, you'd read this:
Then, you'd turn the page, and learn just what the little man has been looking at – a Ford, of course!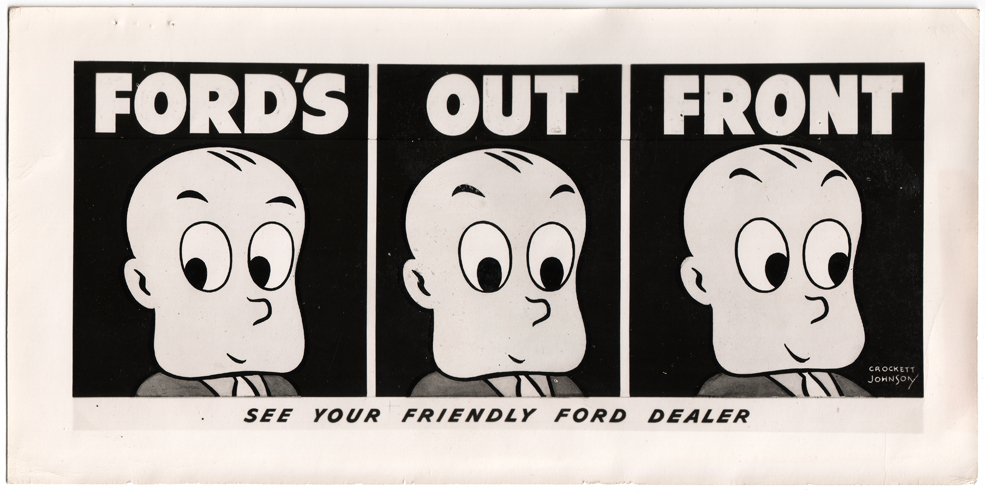 This advertisement seems to be a stand-alone spot: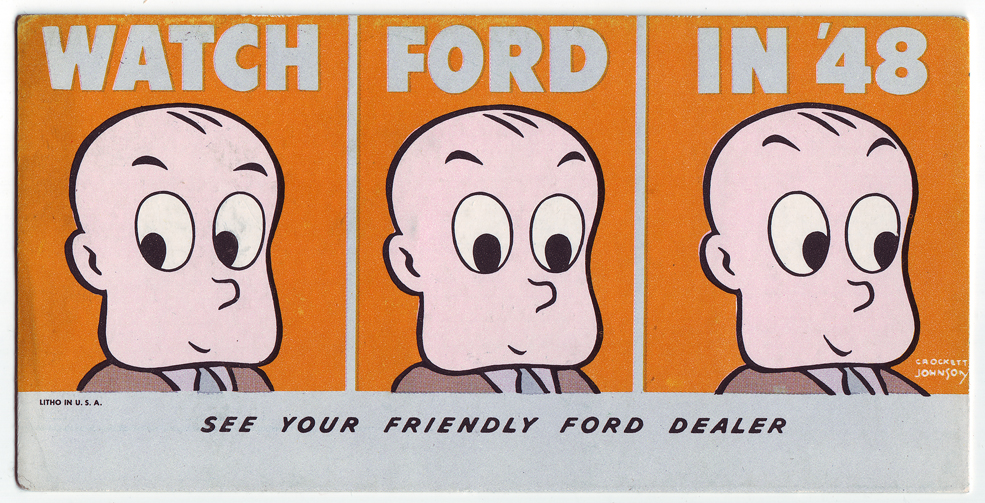 The one above also appears in black-and-white in Art Directors Annual of Advertising and Editorial Art 27 (1948), in which we learn that the art director is Wallace W. Elton, the artist Crockett Johnson, and the agency J. Walter Thompson Company.
And now, an advertisement of my own. Â Coming in spring of 2012, from the University Press of Mississippi: The Purple Crayon and a Hole to Dig: The Lives of Crockett Johnson and Ruth Krauss. Â I'll continue to post related items (and, occasionally, an extract from the bio. itself) here on the blog. Â So, stay tuned!