In a tribute to the Barnaby fan clubs of the 1940s, Del Rey created its own "Barnaby International Fan Club" – or, at least, the laminated plastic card announcing such a club – to promote the six Barnaby volumes it published in 1985 and 1986. Â Here's the front of the card: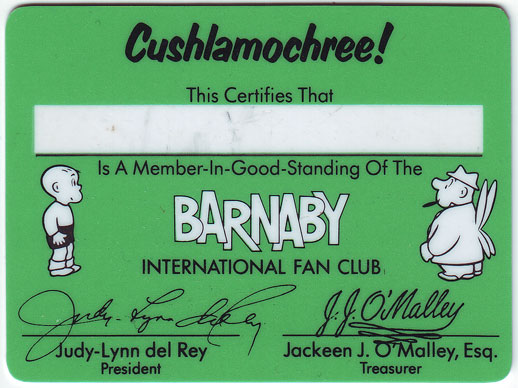 Here's the  back: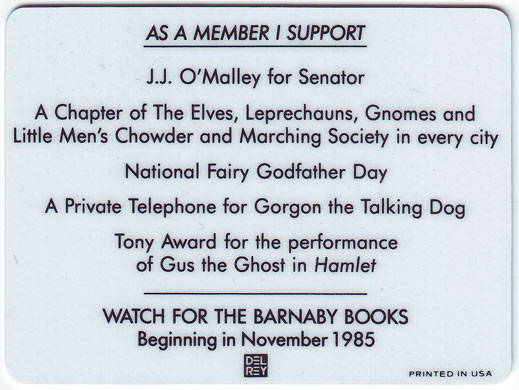 Del Rey only managed 6 of its planned dozen Barnaby books. Â Judy-Lynn del Rey passed away in February 1986, and, lacking an advocate, this unprofitable collection of Crockett Johnson's great strip found itself discontinued.
As readers of this blog likely know, Eric Reynolds and I are co-editing The Complete Barnaby for Fantagraphics (designed by Daniel Clowes!). Â The first volume of The Complete Barnaby is scheduled for April 2012 – timed to coincide with The Purple Crayon and a Hole to Dig: The Lives of Crockett Johnson and Ruth Krauss (my biography, published by UP Mississippi) and the 70th anniversary of the debut of Johnson's influential strip.
Thanks to George Nicholson for the card, and to Del Rey's Betsy Mitchell for sending it on to him!