They were hits.  They were available on vinyl.  But you can't buy them now.  They're unavailable on CD or in digital form.  Peter Gabriel's "In Your Eyes (Special Mix)," Opus's "Live Is Life," the English version of Nena's "99 Luftballoons" ("99 Red Balloons"), the English version of Peter Schilling's "Major Tom (Coming Home)," the American Version of Falco's "Rock Me Amadeus," Blue Clocks Green's "Hemingway."
I have most of these on vinyl (photos below are from my collection unless otherwise indicated).  But the audio comes from persons unknown who have shared the sound files.  For the record (pun! pun!), I don't condone piracy: I'll only seek a "bootleg" copy of song if it's unavailable commercially.  As always, if you are the owner or if you represent the owners of this material, just ask and I'll take it down.
In Your Eyes (Special Mix) Peter Gabriel (1986)
Let's start with the best unavailable song: Peter Gabriel's "In Your Eyes (Special Mix)" (1986).  Here is an 8:20 version, which is longer than the 7:14 on my 12-inch. With the exception of the extra minute, both of these versions are very similar in that they're a vastly different version of Gabriel's original – a new arrangement, with much more of Youssou N'Dour's vocal.
The 7:14 version is also available as a b-side to the original single.
99 Red Balloons Nena (1984)
Nena's original "99 Luftballons" (in German) can be found on the CD of the same name, along with a remix of "99 Red Balloons" (in English) –Â but, oddly, the original English version is not to be had.
Video (English):

Video (German):

Out of Mind Out of Sight Models (1986)
Perhaps this can be had in Australia (the band's home), but it's out of print here in the States.  At the time, I liked the song (I own the original 45) even if it sounded a bit like an INXS knock-off.  Now, however, this Models song sounds like a lost INXS classic. Time has shifted my aesthetic evaluation, or perhaps I was unfair to the song when it was first out. The video (below) reflects fashions I would have thought were hip in the 1980s and which now look like… they were hip in the 1980s. Um, yeah.

What You Need (Extended Vocal Mix) INXS (1985)
The Australian rock stars just before they became superstars.  From the 12" of "What You Need," here's a very 1980s remix by Nick Launay.  I enjoyed it just as much as the original version, which was a top #5 hit in the U.S.  It (the original) appears on INXS's Listen Like Thieves. The title track only made it to #54 on the U.S. pop charts, but their next album would yield four top ten singles in the US.  That record was, of course, Kick.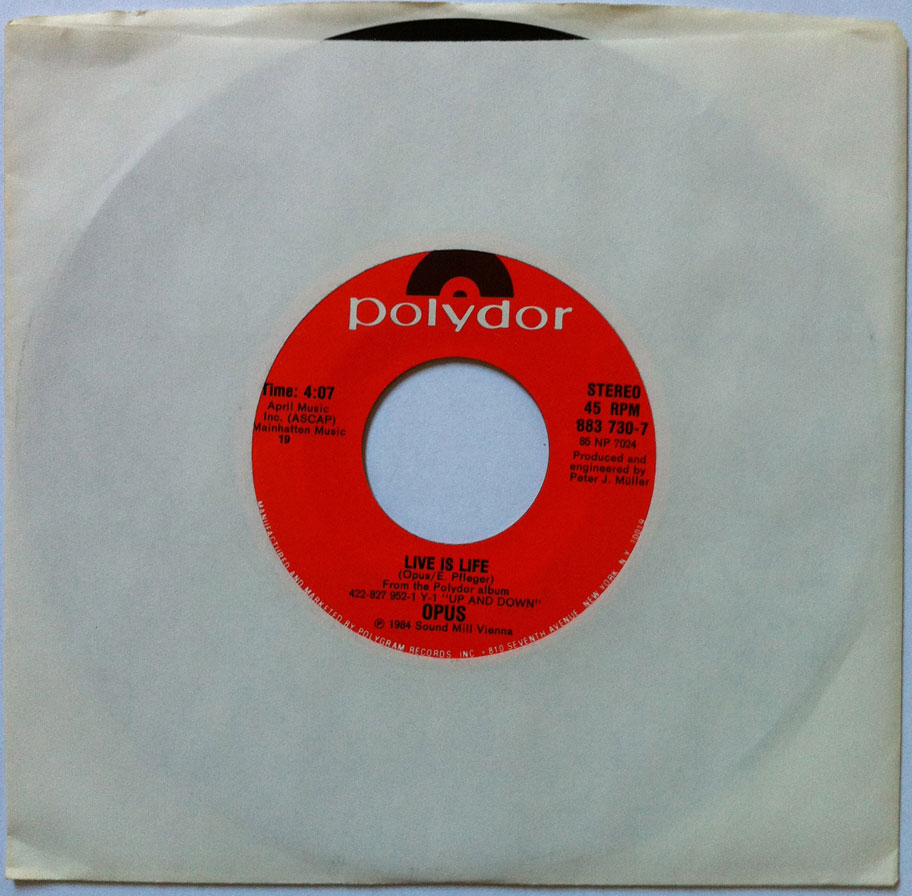 Live Is Life Opus (1985)
A big hit in Europe, and a smaller hit in the U.S. –Â made top 40 over here, but Opus's song topped the charts in France, Germany, Sweden.
Major Tom (Coming Home) Peter Schilling (1983)
Like Nena's hit, the German version of Peter Schilling's song is readily available.  The English version is not.  A sequel to David Bowie's "Space Oddity" (1969) and "Ashes to Ashes" (1980), "Major Tom (Coming Home)" appears on Schilling's record Error in the System.
Hemingway Blue Clocks Green (1988)
Blue Clocks Green's song was on college radio, and (I think) a club hit.  A cheerful "new wave" pop tune with a dark lyric about Hemingway's suicide.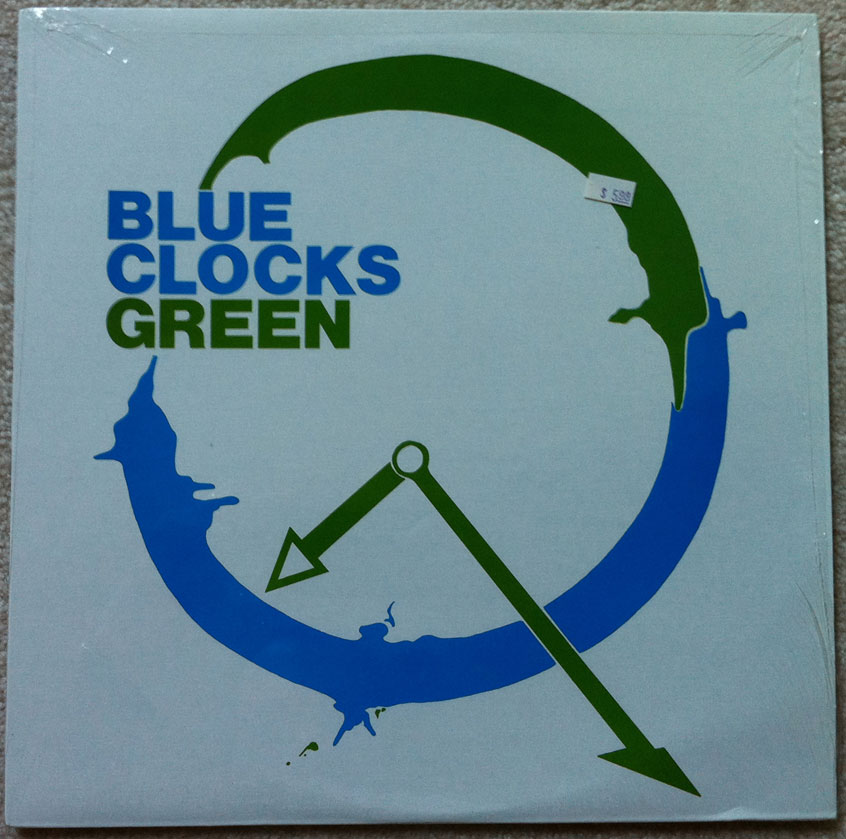 Rock Me Amadeus (Salieri Version Short) Falco (1985)
This is the closest to the "American Version" of Falco's song that I can find –Â it's about a minute and a half longer, but it includes the spoken-word narrative of major events in Mozart's life, and the other elements of the American release. Â And, yes, the video is as ridiculous as the song.

Walk This Way (Instrumental) RUN-DMC with Steven Tyler and Joe Perry (1985)
The b-side to the 12" single, this is not strictly instrumental.  It's absent RUN-DMC's vocals but does include Steven Tyler's vocal.  On the original record, the inner groove had just the beats.  So, when the needle reached the end, it simply repeated those beats endlessly.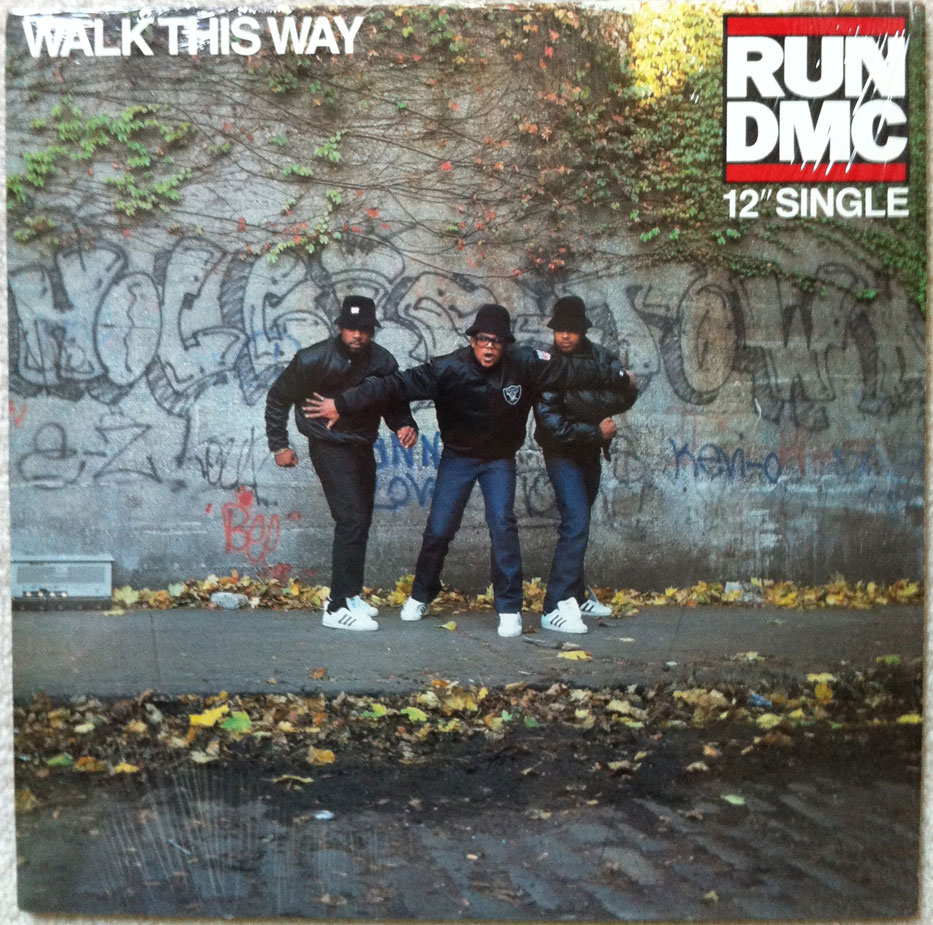 And who can forget the video?

Well, that was fun. Â Perhaps, in another post, I'll share other forgotten (but still available) music from the 1980s: Big Pig, Royal Crescent Mob, Toni Childs, David & David, Screaming Blue Messiahs, Red Rider, and so many others….
Image credits: from my record collection except for Nena (Wikipedia).