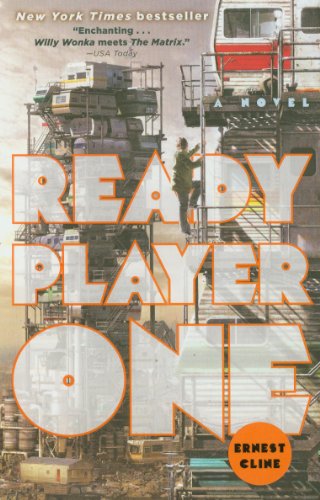 Kansas State University's "K-State First" asked me to talk to undergraduates about Ernest Cline's Ready Player One (2011), this year's "First Book," at a "Beyond the Classroom" event. So, this past Tuesday (Oct. 1st), I did. In case it may be of interest to others, I'm posting my (admittedly somewhat hastily assembled) talk here, along with some of the images and videos.
I. Dystopia
Ernest Cline's Ready Player One is a dystopian novel. Can a dystopian novel be nostalgic?
For those unfamiliar with the term, dystopia is the opposite of utopia. Utopia comes from Thomas More's 1516 work of the same name, and it imagines an ideal society. This Utopia is the ideal republic towards which we should all strive. And, as such, it offers a commentary on what's wrong with society – it points to what should be improved or changed. How can we make society better?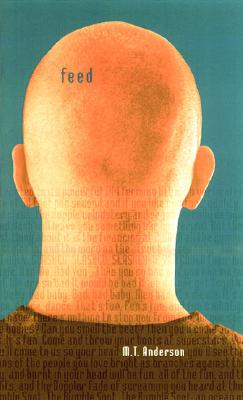 Dystopia has that same improving impulse, that same wish to comment critically on contemporary society, but it goes about delivering that message by imagining the opposite of an ideal society. A dystopia is a thought experiment that isolates and exaggerates certain social trends in order to highlight their most negative qualities. The most famous examples are probably George Orwell's 1984, Aldous Huxley's Brave New World, Margaret Atwood's Handmaiden's Tale, M.T. Anderson's Feed, and Suzanne Collins' The Hunger Games. In other words, a dystopia offers a critique of society by imaginatively extending the logic of already extant tendencies. Margaret Atwood goes after right-wing attacks on women's rights in the 1980s, and imagines a modern America where women are valued primarily for their ability to give birth. M.T. Anderson imagines a world where you're always on-line because you've had the feed implanted in your brain; this changes our ability to think, to have complex thoughts. His characters are constantly bombarded with information, commercials, entertainment… and enjoy that… but get precious little time to actually think.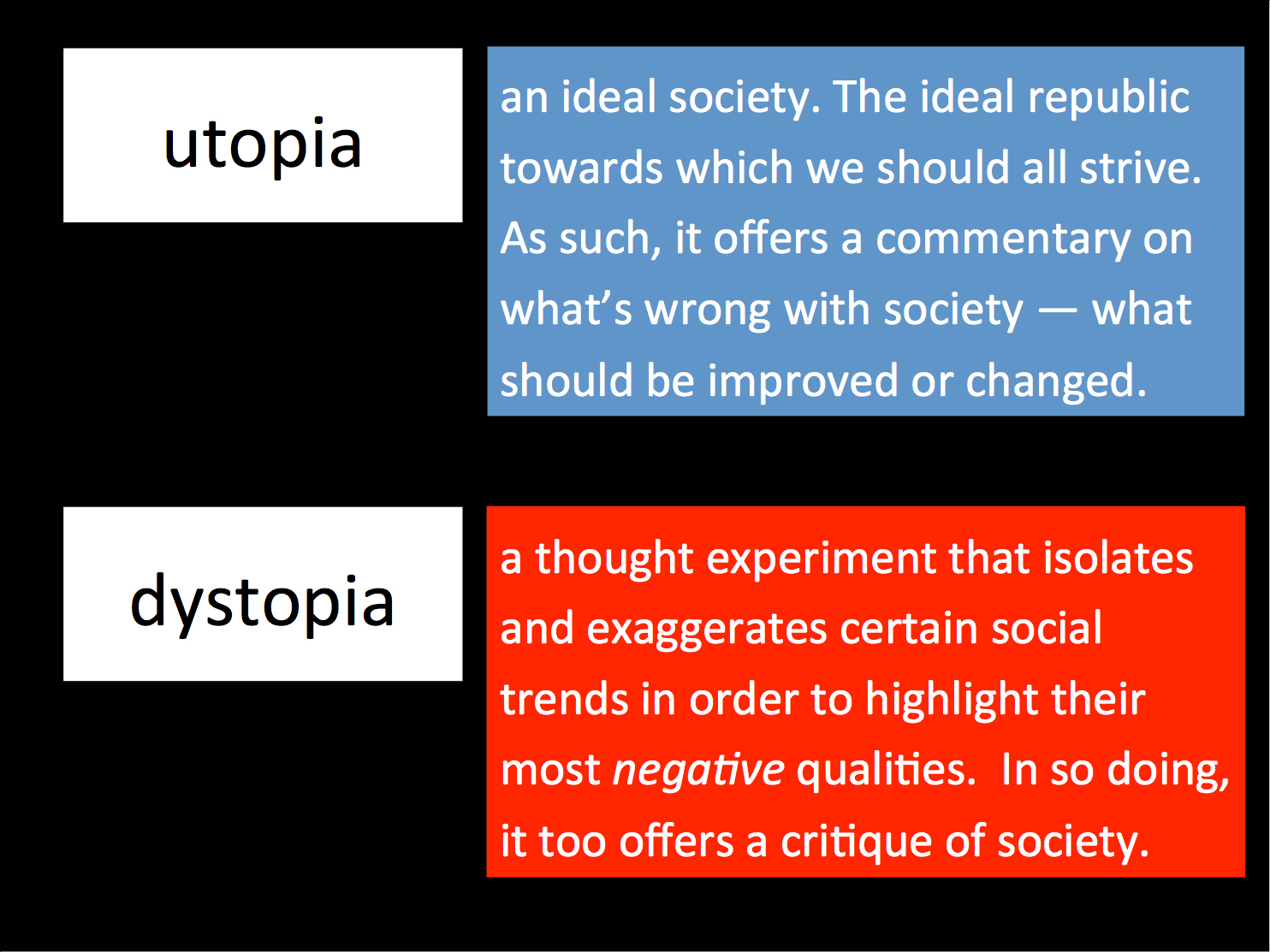 A dystopia is a dark place. You don't want to live there. You want to change your society so you don't have to live there.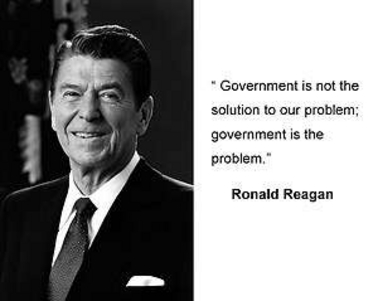 Ernest Cline's Ready Player One presents a dystopian future, in which the widening gap between the wealthy elite and everyone else – a trend which begins in the 1980s, and has continued since then – has grown so wide that the U.S. is now a Third-World country. In this world, neglected infrastructure, underfunded schools, social services have continued their decline. This trend also begins in the 1980s, as President Reagan and his "government is the problem" acolytes start going after spending on infrastructure, schools, and other social services. It's going on right now, actually, as the allegedly "conservative" Republican Party has decided that it's better to shut down the government than allow more people to access health care. Relaxing laws that regulate corporations – another '80s phenomenon that has continued under presidents from both parties – has given the companies in Cline's world much more power, so much power that instead of just enslaving people in other countries, they can enslave them in this one. You don't want to live in Cline's vision of the future.
II. Nostalgia
Or do you? Cline's novel also evinces a deep nostalgia for the same period in which these trends begin: the 1980s.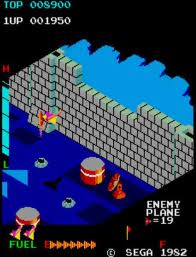 The videogames.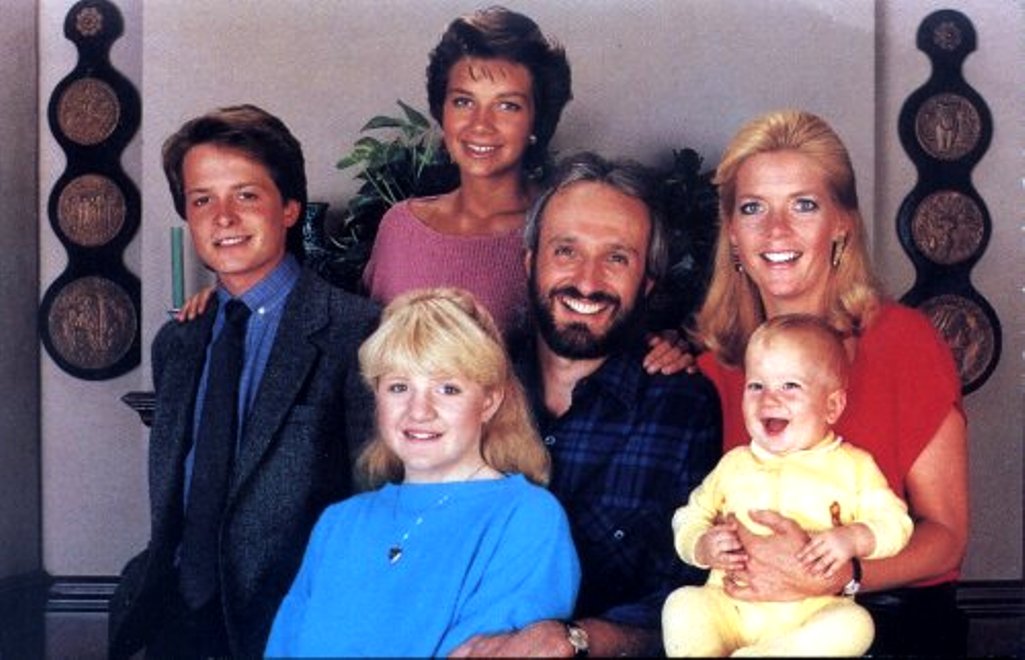 The television shows.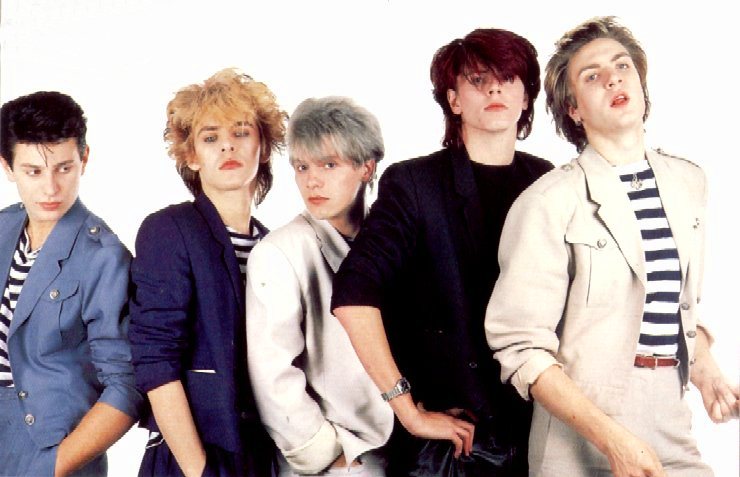 The music.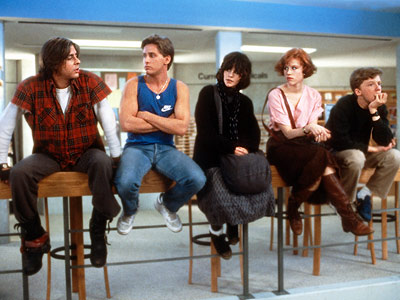 The John Hughes movies.
Of James Halliday, whose will initiates the contest that our protagonist pursues, Cline's narrator tells us: "He had an extreme fixation on the 1980s" and "Halliday seemed to expect everyone to share his obsessions" (55). To win the contest that grants the lucky winner control of Halliday's corporation – the one that created and manages the OASIS, an on-line virtual reality where everyone spends most of their time – contestants must become experts in 1980s trivia.
I turned 11 in 1980. Ernest Cline turned 8 in 1980. James Halliday turned in 1980. (I figured this out because Wade's name appears on the high-score chart in 2045, "After five long years" of no one solving the contest, initiated at Halliday's death, … and Halliday died at age 67.) Anyway. My point is that Cline, Halliday, and myself are contemporaries. We're all members of the 1980s generation.
And, as a member of that generation, I enjoyed the novel's nostalgia.
Especially the music. 1983 was the zenith of my pop-music consciousness. Name a song released that year, and I'll tell you who the artist was and I can probably describe the video.
I then showed the students excerpts from a few 1980s music videos. For the most part, they laughed.
Billy Idol's "Rebel Yell" was a hit in 1983. (It's referenced on p. 184.)
They laughed the loudest at this, especially at Mr. Idol's fist-pumping.
Men Without Hats' "Safety Dance" was a no. 3 pop hit in 1982. (See p. 180.)
To my surprise, some students recognized this one.
And, yes, before there was Psy's "Gangnam Style," there was "Rock Me Amadeus," a number one hit in 1985. Sung in German, by the Austrian performer Falco. (On p. 200.)
To my surprise, "Rock Me Amadeus" was less familiar to them. Or so it seemed from their reaction.
They Might Be Giants' "Don't Let's Start" (1986) was not a big hit, but the book quotes this line from the song: "No one in the world ever gets what they want and that is beautiful" (199). Also, they're my favorite band. So, indulge me for a moment, won't you?
Thanks. The band's biggest hits were probably on their 1990 record Flood: "Birdhouse in Your Soul" and "Istanbul (Not Constantinople)." They would go on to sing "Boss of Me," the theme to Malcolm in the Middle.
OK. So. That was fun. For me, anyway.
III. Nostalgia vs. Dystopia, Part 1
So. What do we do with the novel's nostalgia? Here are two possible readings.
One is that a typical dystopian novel – or film, such as Terry Gilliam's Brazil, which is referenced in Ready Player One – isn't nostalgic.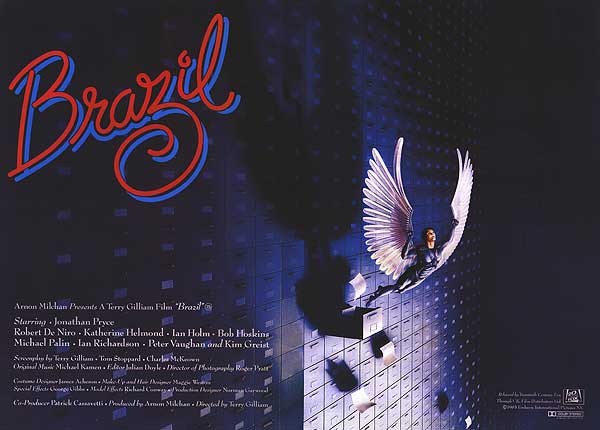 One reading, then, is to argue that nostalgia is the opposite of dystopia. It's a looking backwards with very selective memory. You're remembering the past's greatest hits – or the parts that you like the best. You remember fondly weird trashy pop from the 1980s, primitive computing technology, The Breakfast Club, Family Ties, and think: ah, a simpler time. A happier time.
Perhaps you, who are at least two decades younger than I am, look back fondly on the pop hits of 2003: Beyonce's "Crazy in Love," 50 Cent's "In da Club," Christina Aguilera's Beautiful," Eminem's "Lose Yourself." I don't know.
So, if we pursue this reading of nostalgia, we might remember what Laine Nooney said in her talk here last Friday, which was that Ready Player One has a vision of the 1980s "in which the popular was never political."
The problem is that the actual 1980s popular culture was political.
Family Ties, a television show mentioned in the novel (14), starred Michael J. Fox as conservative teen-ager Alex P. Keaton in a liberal family. It presented him sympathetically, and Fox is a likable actor, but the tension between liberal parents and conservative son was the main source of that show's humor. In this sense, it was a political television show.
In the world of popular music there was Band Aid's "Do They Know It's Christmas," an all-star hit single from 1984, that raised money for famine relief in Ethopia.
(I didn't actually show this video; I'm just putting it here for you. And yes, lines like "There won't be snow in Africa this Christmas" or even the notion that the people of Africa should celebrate Christmas are, at best, problematic.)
USA for Africa's "We Are the World" an album and single from 1985 also for famine relief in Africa.
(I didn't show this one either.)
That same year also brought us Live Aid, an all-star concert in Philadelphia and London, broadcast live on MTV. And then there were the Farm Aid concerts, the first of which was in 1985. And the best all-star "benefit single" to come out of that period was Artists United Against Apartheid's "Sun City" (1985) – masterminded by Little Steven, a.k.a. Steven Van Zandt (the guitarist for Bruce Springsteen's band, though you may also know him from The Sopranos).
(I did show some of this video… because it's quite an effective piece of agitprop. And the song is great. RUN-DMC! Lou Reed! Bruce Springsteen! Kurtis Blow! U2! Miles Davis! Bob Dylan! Joey Ramone! Bonnie Raitt!)
There was also Nena's "Red Balloons" (1983), a pop hit about stray balloons that accidentally trigger a nuclear war. The song hit number one across Europe, and number two in the U.S. Originally recorded in German.
(I showed some of this one, too.)
And those are just the ones that got the most publicity. There's also:
Peter Gabriel, "Biko" from his third album (1980) – the song that inspired Van Zandt to write "Sun City."
The Clash, "Know Your Rights" from Combat Rock (1982).
Grandmaster Flash and the Furious Five's "White Lines (Don't Do It)" (1982)
Jungle Brothers' "Black Is Black" (1988)
The Special AKA's "Free Nelson Mandela" (1984)
While we're on the subject, who was the best-selling artist of the 1980s? Indeed, whose album was the best-selling record of the 1980s? And is the best-selling album, period?
At first, no one responded. After some encouragement, one student said, "Well, I would say Michael Jackson. Thriller."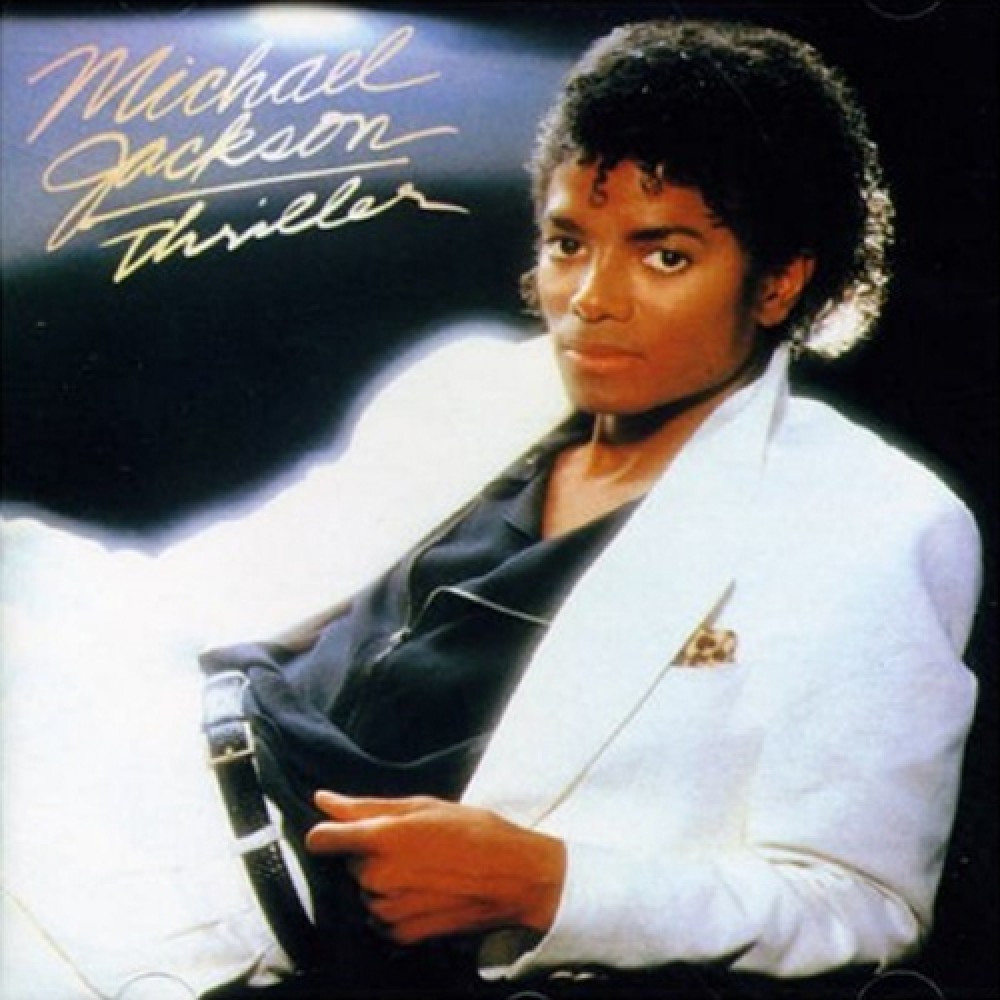 Right! Michael Jackson. Thriller (1982) had an unprecedented 7 top-10 singles: "Beat It" (featuring Eddie Van Halen on guitar), "Billie Jean," "Wanna Be Startin' Somethin'," "PYT," "Human Nature," "The Girl is Mine" (featuring Paul McCartney), "Thriller" (with guest vocal by Vincent Price). Â It won eight Grammy Awards in 1984. It's sold about 30 million copies in the US, and another 20 million abroad. Today, it still sells 130,000 a year.
Michael Jackson is missing from the novel. As are a lot of artists of color. Where's Prince? Purple Rain was huge. "When Doves Cry" and "Let's Go Crazy" were both top-10 singles. And then there's 1999, which included the title song and "Little Red Corvette." Where's Gloria Estefan and the Miami Sound Machine? Her Primitive Love had three top-10 hits in 1985, and her 1987 record Let It Loose had even more, including "The Rhythm's Gonna Get You." For that matter, where's the ground-breaking collaboration and hit single from RUN-DMC and Aerosmith, "Walk This Way"?
Where is hip-hop in general? For that matter, where is Madonna?
So, one reading of the book's nostalgia, then, is that's regressive. It's nostalgia for a very particular, apolitical, very white culture. It's a 1980s without politics.
IV. Nostalgia vs. Dystopia, Part 2
But here's another reading of nostalgia – reading that's progressive instead of regressive. It's also possible to look back to another time in order to imagine a better future. For example, you might write about the 1930s – in which unions in the U.S. won workers a 40-hour work week and a living wage – in order to remind people of the power of organizing.
So, in Ready Player One, we might argue, the book expresses a longing for a particular kind of gaming experience, a particular kind of technology, a technology that embraces slowness and collaboration.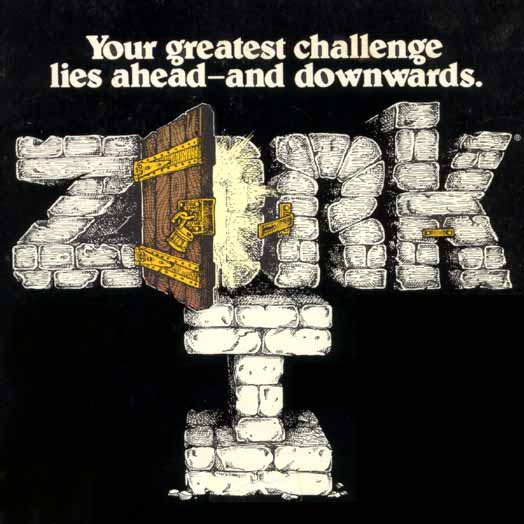 One of the keys to the puzzle in this book is the text-only adventure game Zork. As a 13-year-old, I and my friends played Zork on an Apple IIe. We also drew elaborate maps for Zork. And Zork II, and Zork III. We solved them all, working together.
That was slow, but so was the technology itself.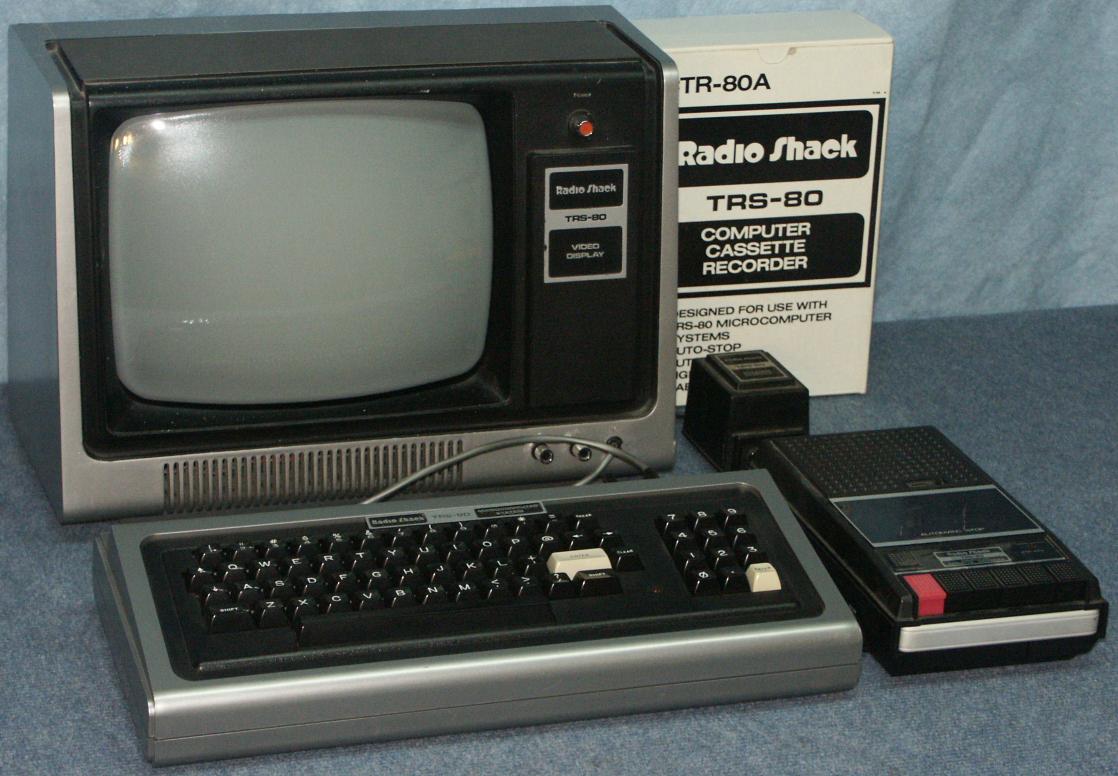 Radio Shack's TRS-80 (1977-1981)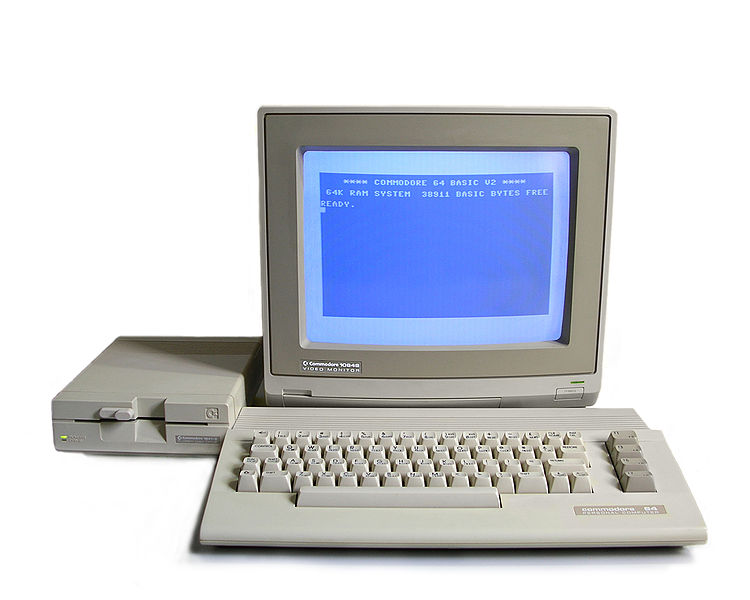 The Commodore 64 (1982-1984).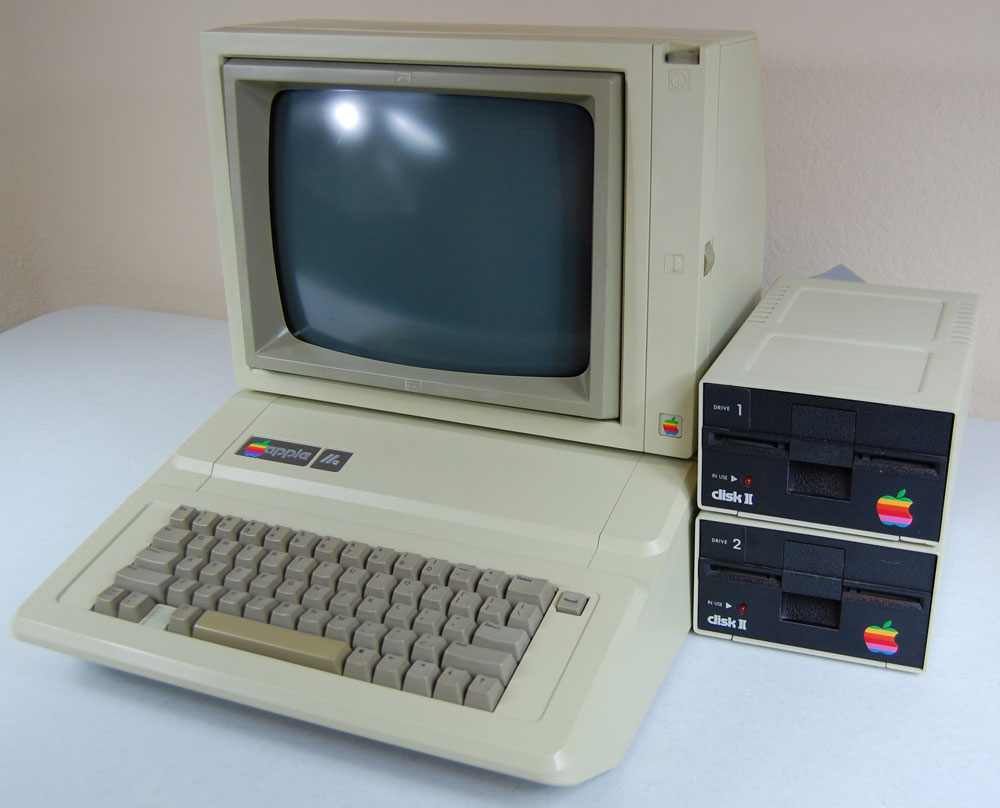 The Apple IIe.
Back in 1980, when my parents bought our family's first computer (a TRS-80), we would buy a book of programs (in BASIC), type them in, save them to a cassette tape, and then load them in when we wanted to play them. Loading a program could take up to half an hour! The 8-inch floppy disk was a huge leap forward in data retrieval technology.
Slowness gives you time to think, time to reflect on what you're doing. It is not about instant gratification, but about rewards built up over time. We played these games off and on for weeks, months – for a long time.
I've found Zork via Frotz, a free app for the iPad and iPhone. Let's play it. I'll post the screen up here, read it to you, and you tell me what you want to do.
We played Zork. Students discussed what they wanted to do, and called out sentences for me to type in. Here are a couple of screenshots.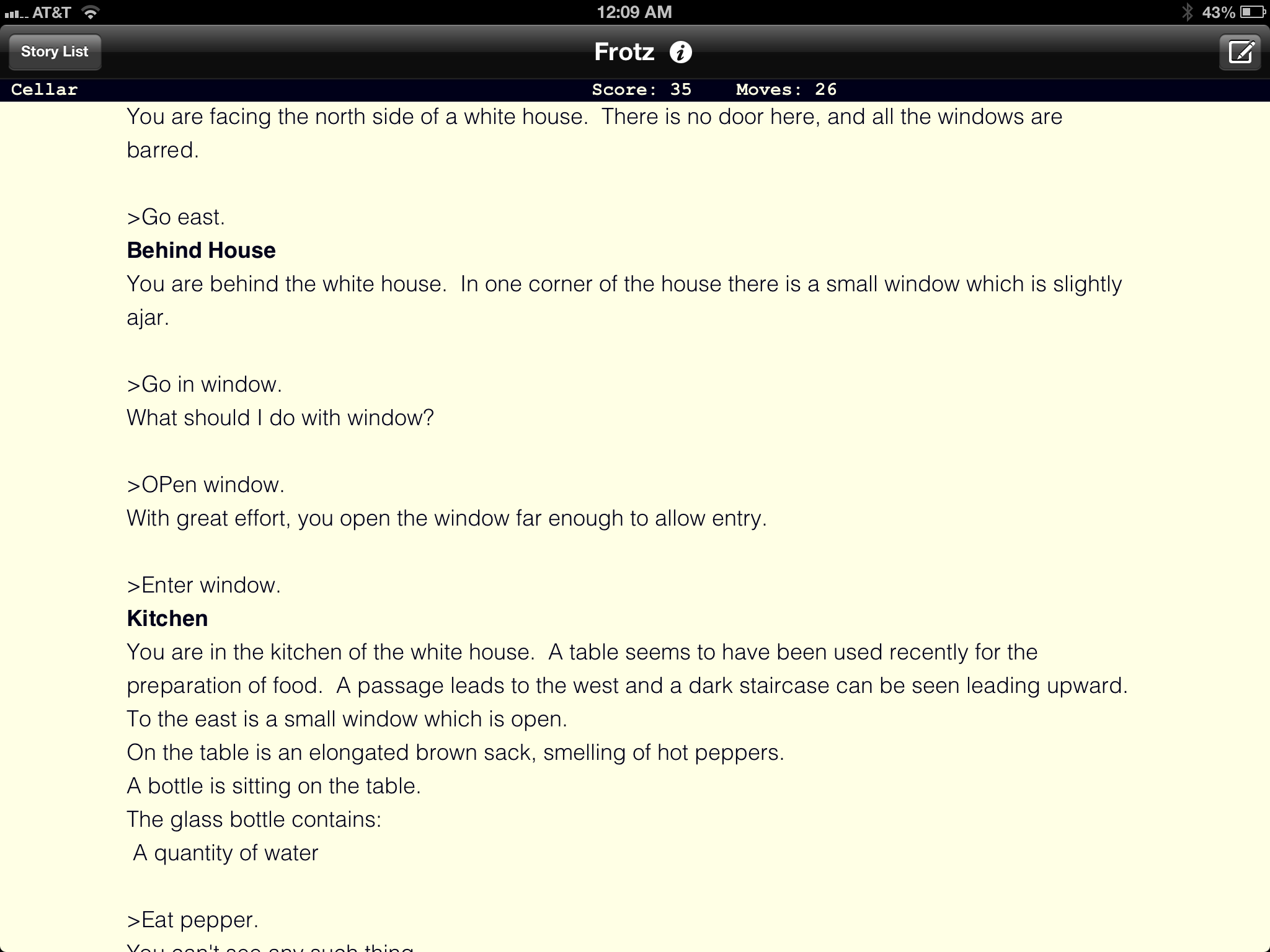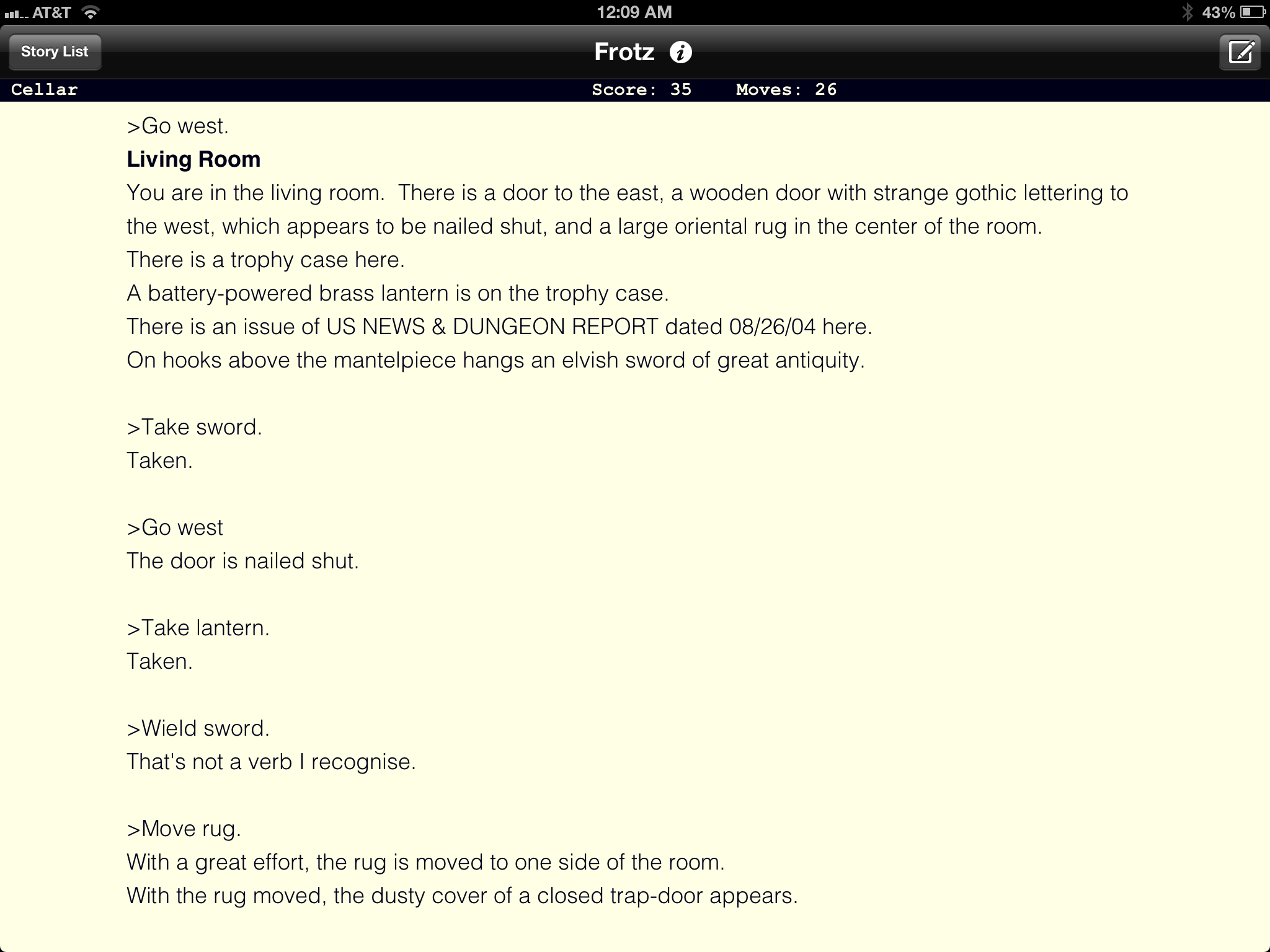 They laughed, and really seemed to be enjoying themselves. I couldn't have predicted it, but playing Zork was definitely the highlight of my presentation. After we'd played for about 10 minutes, I then asked:
Have any of you ever played a text-based computer game before?
No one had. So, I asked:
What was it like? How does the experience differ from a contemporary videogame?
One student told me that it was indeed, much slower-paced, and very unlike the typical first-person shooter games – though that wasn't the precise term he used.

I ask, in part, because I played video games between 1980 and 1984. Apart from the occasional game of Angry Birds, I have not played video games since that period. And so I'm wondering if my reading of a video game like Zork – that it invites slowness and collaboration – is correct.
Perhaps they were just being polite, but students told me that the experience was indeed much as I'd described it.
Zork is, in a sense, what would also be called "interactive fiction" – something else that emerged in the 1980s, with novels like Michael Joyce's Afternoon (1987), which you bought on a disk, ran the program, and then decided which paths of the narrative you wanted to take.
To conclude, I posed the following questions for them to discuss.
V. Concluding Questions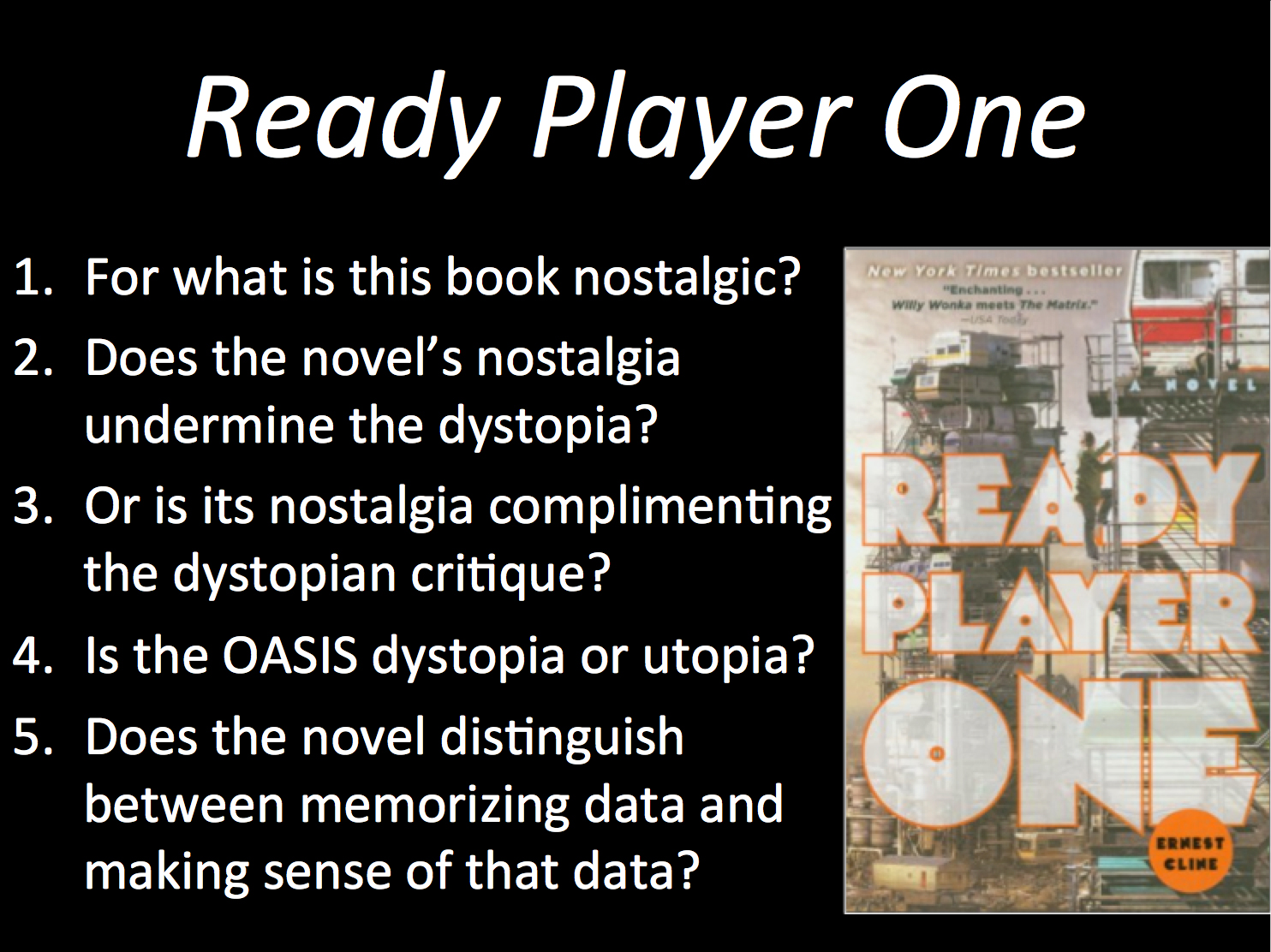 As I told them, that last question was cribbed from Laine Nooney's talk. We had a lively discussion, and then as we packed up, I played Michael Jackson's "Billie Jean" video as our concluding music.
And that's it!