With permission from Kansas State University Faculty Senate President Julia Keen, I am posting the email she sent to the faculty and staff this morning.
---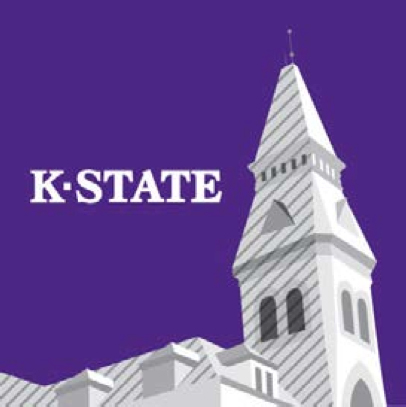 Dear Faculty and Unclassified Professionals:
As you may have seen in the news or through other media outlets, the Kansas Board of Regents (KBOR) approved a new policy which defines and regulates improper use of social media (see attachment).  This policy change affects all Kansas Regent Universities' employees, including faculty and staff at Kansas State University.  The creation of this policy was done with no input from university faculty or administrators; it was put near the end of an 84-page agenda without notification or announcement.  The Council of Faculty Senate Presidents made a statement at the KBOR meeting on Wednesday, December 18, voicing our concerns about both the content and the timing of the policy change.  We asked that the vote be delayed to a future KBOR meeting to allow for faculty input.  The KBOR chose to proceed with a unanimous vote to pass the policy language.  The Chair of the KBOR, Fred Logan, clarified that all policies are dynamic can be reviewed and changed as needed.
There are two significant issues related to this policy:
1) the KBOR passed a significant and unprecedented change with no faculty input, usurping the concept of shared governance, and ignoring my personal objections at the KBOR meeting
2) the policy clearly infringes on university employees' First Amendment freedom of speech rights, and ignores completely the concept of academic freedom, which is vital for the free exchange of ideas that defines the very essence of a university
Faculty Senate Leadership encourages anyone who feels they do not agree with this policy to communicate their thoughts to the KBOR President and CEO, Andy Tompkins (atompkins@ksbor.org), and ask that the communication be forwarded to each of the 9 regents.  Since the regents are appointed by the governor, I also encourage your correspondence to be sent to Governor Brownback (https://governor.ks.gov/contact-the-governor/contact-governor) and Kansas State University's Director of Governmental Relations, Sue Peterson (skp@k-state.edu).
The timing of the introduction of this policy is unfortunate; the end of the semester and the holiday season can be intensely busy for university faculty and staff.  Faculty Senate will be working on a document articulating our opposition to this new policy following the holidays, but we strongly encourage individuals to express their position independently.  We hope that substantial input from university faculty and staff will help convince the KBOR that this not an acceptable policy.
I wish health, safety, and the creation of wonderful memories for you and your family over the holiday season!
Julia Keen, P.E., HBDP, PhD
Faculty Senate President
Associate Professor
Bob and Betty Tointon Engineering Chair
Architectural Engineering and Construction Science
Kansas State University
248 Seaton Hall
Manhattan, KS Â 66506
785.532.3575