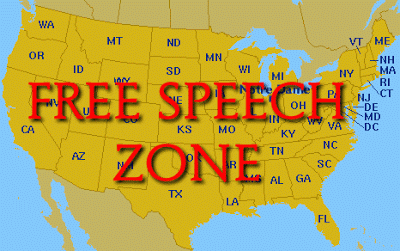 On Facebook, a friend recently asked me how the recent controversy over the Kansas Board of Regents' new social media policy differs from A&E's suspending of Phil Robertson from the Duck Dynasty reality TV show. I see why she asks: The Kansas Board of Regents has rescinded faculty and staff's right to free speech, just as A&E has rescinded Phil Robertson's right to free speech.
First, let me go on record as saying that I support Phil Robertson's right to express his belief that homosexuality is immoral, and to use the language of Christianity to do so. I think that using religion to advocate bigotry dishonors the Christian faith, and I wish that he would express his ignorance in a different way. But the First Amendment grants him the right to express foolish ideas, and I support that right.
A&E, however, is a corporation. If it chooses not to grant Mr. Robertson a venue for his homophobia, he can still express it –Â just not on the Duck Dynasty television program.
But here's where reality TV and academia part ways. The free and open exchange of ideas is at the core of the academic enterprise, and one venue for that exchange is social media – blogs, Facebook, Twitter, and so on. The Kansas Board of Regents' new social media policy says that faculty and staff can be fired for impairing "discipline by superiors or harmony among co-workers," or for doing anything "contrary to the best interest of the university." In addition to being both broad and vague, that language hampers our ability to do our jobs.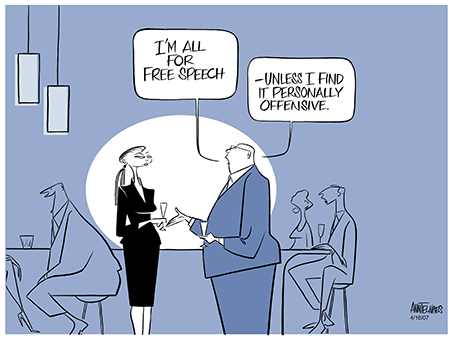 A university is different from a corporation. Academics who work for universities exchange ideas because it's our job to exchange ideas. It is at the core of what the academic enterprise is all about. Thanks to this new social media policy, we now lack some of the basic tools for sharing research.
For example, the Kansas Board of Regents is appointed by Governor Sam Brownback, who believes that gay and lesbian people do not deserve human rights (such as, say, the right to marry). What if you're doing research on human rights? Or teaching Walt Whitman, Alison Bechdel, or Oscar Wilde? Would that be "contrary to the best interest of the university"? Would it foster disharmony? If your university president is as prejudiced as your governor, talking about these ideas openly might give you pause. I am pleased to report that Kansas State University's president supports the rights of LGBTQ people, but university presidents come and go. Policies last for a long time. And this sort of policy impedes the exchange of ideas.
In crafting this policy, the Kansas Board of Regents did not consult the faculty, staff, or administration of the Regents institutions. Had they done so, they might have avoided this debacle. Indeed, the most productive way forward would be for them to rescind the new social media edict, and instead work with elected representatives from the faculty and university administrations, to craft a sensible social media policy.
Further information:
Image credits: cartoon by the great Ann Telnaes; "Free Speech Zone" map from UpperLeft.