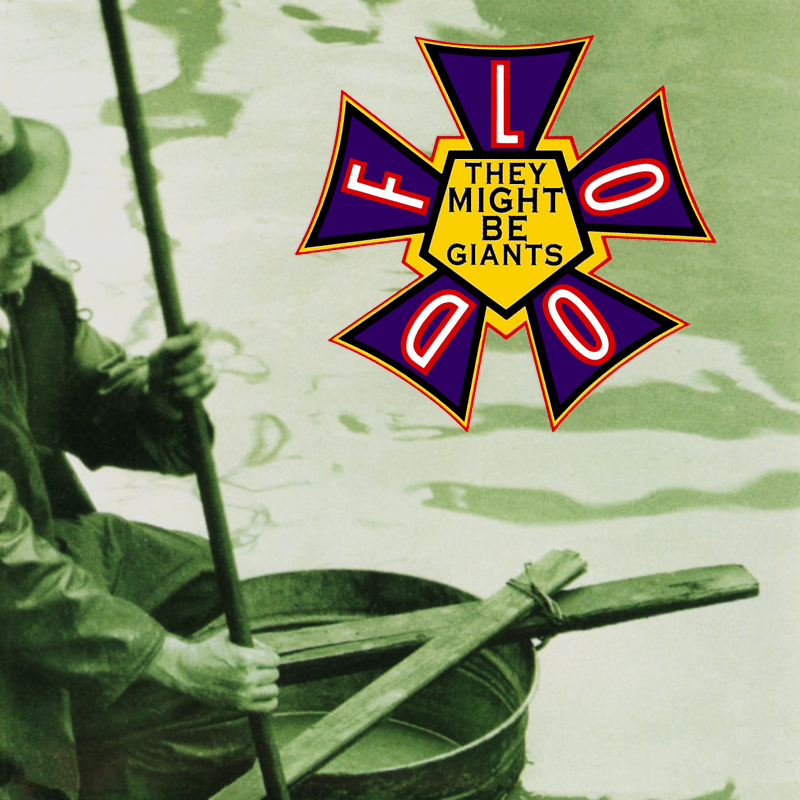 I thought I would begin 2020 with something joyous – the 30th anniversary of They Might Be Giants' Flood, the band's first album with a major label (Elektra), and the one that launched them into mainstream Anglo-American culture. ("Birdhouse in Your Soul" reached #6 on the UK charts and #3 on the US Modern Rock charts.) I had been an ardent fan since I purchased the pink-jacketed cassette tape of They Might Be Giants (their debut, on Bar None, 1986). I subsequently taught myself to play "Ana Ng" (from their second album, Lincoln, also Bar None, 1988), and saw them on that tour.
But my favorite song from their 1990 record, "Birdhouse in Your Soul," was too complicated for me to play then. I would later learn, from S. Alexander Reed and Philip Sandifer's Flood (in Continuum's 33 1/3rd series, 2014), that the song changes key eighteen times. And has a heck of a lot of chord changes. Now, however, I can play it – not at professional proficiency, but well enough to be recognizable. Anyway. In celebration of the album's 30th anniversary, here it is – preceded by the a cappella "Theme from Flood" (as it is on the album)!
To shake my amateurish clanging from your ears, why not listen to They Might Be Giants' version of "Birdhouse in Your Soul"? Here's the video.
The whole album is excellent. Beyond its famous song narrated by a nightlight, the album covers a diverse array of subject matter, including (as Reed and Sandifer note) "pet rocks, the Young Fresh Fellows, racism, quantum physics, and the 15th-century renaming of Constantinople."
As I've noted elsewhere on this blog, They Might Be Giants are my favorite band. They're musically and lyrically inventive, and are still writing great songs. Here's a 90-minute playlist that will offer you an appropriately idiosyncratic introduction to the band's work.
Here's a more conventional, 3-hour compilation, presented in chronological order.
And here's nearly everything by They Might Be Giants available on Spotify. (At the time of this writing, this playlist runs 18 and a half hours.)
Like you, I have no idea what 2020 will bring. But I'll continue trying to use this blog to shine some light amidst (what feels like) growing darkness in the world. Sometimes, posts will directly address some of the evils we face. Other times, they won't. After all, celebrating joy is one way to oppose the rising tide of despair. And that's what this post is about.
Not to put too fine a point on it:

say I'm the only bee in your bonnet.

Make a little birdhouse in your soul.
---
BONUS – TMBG's original promo video for Flood.