Bringing you the words of Buddy DeSylva and the music of Jerome Kern to – as the song says – "banish sadness and strife."
Written in 1919, this is the earliest in my Plague Songs series and the last regular weekly Plague Song.
Appropriately, perhaps, this song dates to the pandemic of a century ago. Written for the 1919 musical flop Zip Goes a Million, it was reintroduced the following year in the musical hit Sally – sung by the title character, portrayed by Marilyn Miller. In the 1929 Technicolor musical (yes, color in 1929), Miller again played the title character and sang this song. But I expect the song's enduring popularity owes a good deal to Judy Garland's performance in the Jerome Kern bio-pic Till the Clouds Roll By (1946).
I first heard it via Chet Baker's 1954 recording, which appears on his 1956 record Chet Baker Sings.
That remains my favorite version, though there are many great ones. The playlist below offers but a small sampling.
Following most other recordings, I've done only the chorus. But there are at least two verses. The versions by Marion Harris (the first recording that I know of) and Margaret Whiting have what I assume is the verse sung in the original stage musical. The version by Garland and has a different verse. But I haven't heard any recording that includes both verses.
When I began this Plague Songs series, I thought it might last a couple of months.
I'm typing these words on day 150 of my quarantined existence. So, yeah, we're now five months in. And here in the U.S. at least, there's no end in sight.
That's one reason I'm suspending this series with Plague Song no. 22. I have many others I'd like to learn, and I may yet do more at irregular intervals.
But it takes time to learn, perform, film, research, and write about each song. And I need that time for other projects – scholarly, pedagogical (fall term begins next week), and civic. Indeed, the Barnaby t-shirt I'm wearing is an allusion to the civic.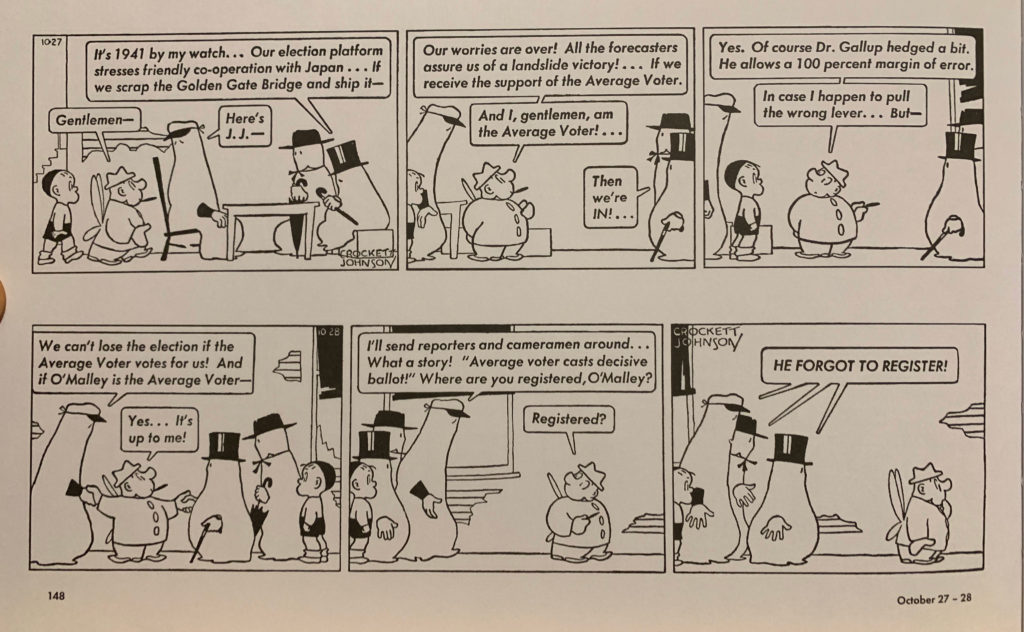 For those of you stumbling on this post many years hence (or from the parallel universe that split off from this one back in 2016), the United States is currently governed by a White-supremacist fascist who "won" the presidency in 2016 by colluding with a foreign power, and is now trying to steal another election. He's sabotaged the US Postal Service (which many will use to vote during a pandemic) by appointing crony Louis DeJoy to dismantle it, and is actively discrediting voting-by-mail (sowing the seeds for a challenge if he should lose). His party has also made polling places scarce in districts that tend to vote Democratic, and has instituted a variety of voter-suppression laws since the Roberts Supreme Court gutted the Voting Rights Act back in 2013.
Understanding that a majority of voters will not choose them, the Republican Party has decided to choose its voters. One result is that the US is sliding swiftly into autocracy.
So, yeah, one of the best ways to oppose "sadness and strife" is voting for Joe Biden, and fighting to restore voting rights. It is not yet too late to restore US democracy, but it's an uphill battle.
Take care of yourselves, take care of each other, and fight like hell for democracy.
---

I'm putting my own performances on hiatus. But that shouldn't prevent you from performing a #PlagueSong. I've many ideas on this playlist, and there are surely many more I've not considered.
---
Related Posts
Plague Songs
What Is Your COVID-19 Routine?