Oh, I could do this all day. Except that, well, I couldn't – too many other things to do. So, here are ten more. And then I'll stop. For now.
"Welcome!" he said. "Welcome to a new year at Hogwarts! Before we begin our banquet, I would like to say a few words. And here they are: Nitwit! Blubber! Oddment! Tweak!
"Thank you!"
– J.K. Rowling, Harry Potter and the Sorcerer's Stone (1998; in the UK and the rest of the world, Harry Potter and the Philosopher's Stone [1997]), p. 123.
I have often thought that if the people who write books for children knew a little more it would be better. I shall not tell you anything about us except what I should like to know about if I was reading the story and you were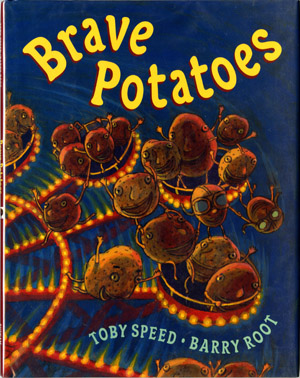 writing it. Albert's uncle says I ought to have put this in the preface, but I never read prefaces, and it is not much good writing things just for people to skip. I wonder other authors have never thought of this.
– Oswald Bastable, in E. Nesbit, The Story of the Treasure Seekers (1899), Chapter 2.
But potatoes never listen.
Potatoes have no ears.
– Toby Speed, Brave Potatoes (2000), illustrated by Barry Root
I see the Master as a man having terrible choices to make; whatever he chooses will do harm, but maybe if he does the right thing, a little less harm will come about than if he chooses wrong. God preserve me from having to make that sort of choice.
– John Faa, in Philip Pullman, The Golden Compass (1995; Northern Lights in the UK), p. 128.
"Now we have no more cookies to eat," said Toad sadly. "Not even one."
"Yes," said Frog, "but we have lots and lots of will power."
"You may keep it all, Frog," said Toad.  "I am going home now to bake a cake."
– Arnold Lobel, "Cookies," Frog and Toad Together (1972)
His mind is concrete and fastidious,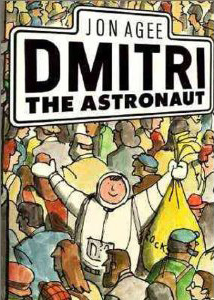 His nose is remarkably big;
His visage is more or less hideous,
His beard it resembles a wig.
– Edward Lear, "How pleasant to know Mr. Lear!"
Dmitri hardly had a chance to relax before somebody recognized him.
"Aren't you Barney Abernathy from Cincinnati?"
"No!" said Dmitri. "I'm Dmitri the astronaut."
"Oh," said the man," I'm so sorry."
– Jon Agee, Dmitri the Astronaut (1996)
"You once told me that fish are meant for fish," Bagley said. "Do you still think that?"
"Well, I'm not really sure anymore," she confessed, looking up again. "The truth is, I was just spouting what I'd always heard. It's the inside of things that matters. Not the outside. I see that now."
– Tor Seidler, The Wainscot Weasel (1993)
Hold fast to dreams
For if dreams die
Life is a broken-winged bird
That cannot fly.
Hold fast to dreams
For when dreams go
Life is a barren field
Frozen with snow.
– Langston Hughes, The Dream Keeper and Other Poems (1932)
A dream is to look at the night and see things.
– Ruth Krauss, A Hole Is to Dig (1952)