As comics scholars know, Crockett Johnson's Barnaby made its debut in New York's Popular Front newspaper PM on April 20, 1942. Â But Barnaby and his fairy godfather Mr. O'Malley actually appeared in PM the week before. Â All during the week of April 13th, the newspaper ran ads for Crockett Johnson's then upcoming comic strip, Barnaby. Â I believe the first such ad appeared on April 14th (below, reproduced from microfilm).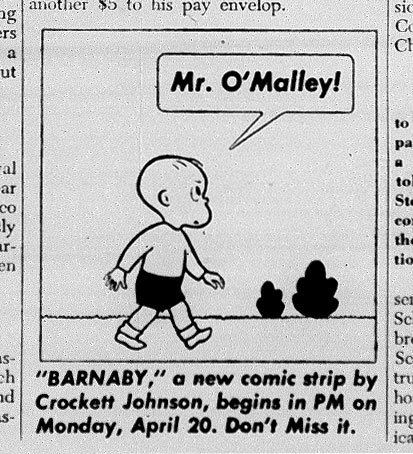 As is true of the first six months of Barnaby, Mr. O'Malley (seen below in an ad from later that same week) is initially wider, dumpier, and has a smaller head. His features change gradually over the first year until, by November, he has become the O'Malley we recognize from the Henry Holt books – and from all subsequent strips.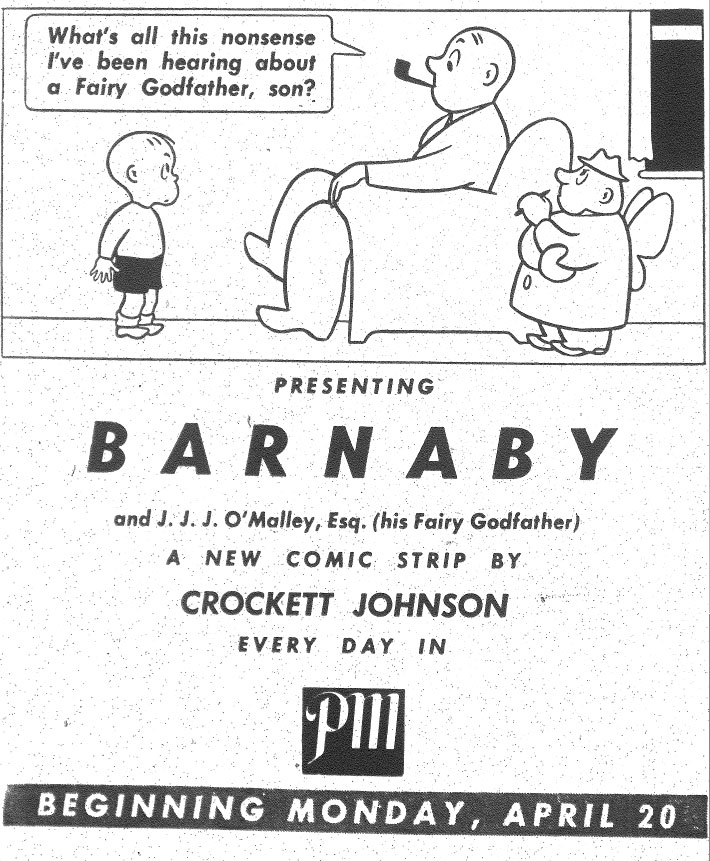 And thus ends today's lesson in comics trivia. Â Why, you're welcome. Â Thank you for reading.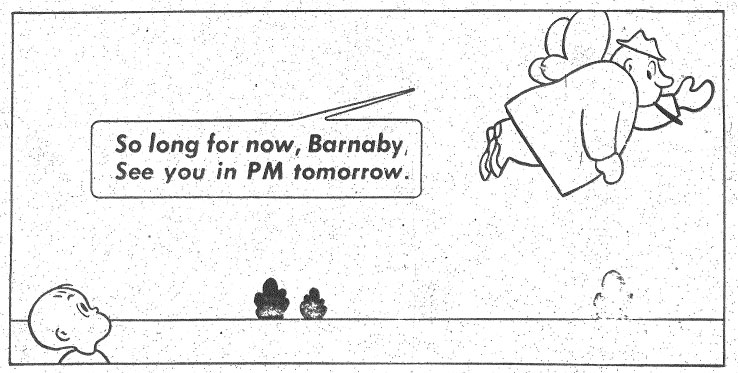 Images by Crockett Johnson copyright © by the Estate of Ruth Krauss. All rights reserved.