1. Best novel that I missed when it came out: Guus Kuijer's The Book of Everything (Scholastic, 2006).  Narrated by a nine-year-old, this is an all-ages book about love, faith, and growing up.  It has a sense of humor, too.  I devoted a post to this book earlier in the month.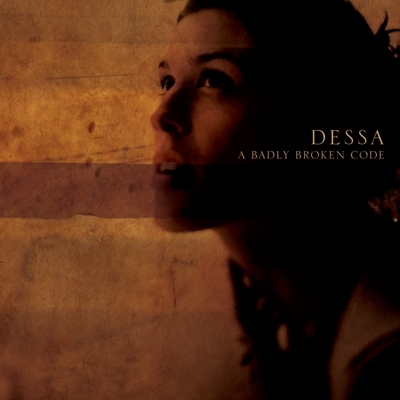 2. Album of the Year: Dessa's A Badly Broken Code. Dessa is a poet who raps and sings.  Consider this excerpt from the chorus to "Children's Work:" "But some nights I still can't sleep. / The past rolls back / And I can see us still. / You've learned how to hold your own / How to stack your stones / But the history's thick. / Children aren't as simple / As we might think."  And now listen to her perform it:
Children's Work Dessa
Mesmerizing.  There are also quieter pieces, like "Poor Atlas" or the concluding song "Into the Spin."  And compelling, moving narratives about relationships, like "Mineshaft II" and "Go Home."  I had never heard of Dessa before listening to this album (she has one earlier EP), but I'll definitely keep an eye out for anything else she does.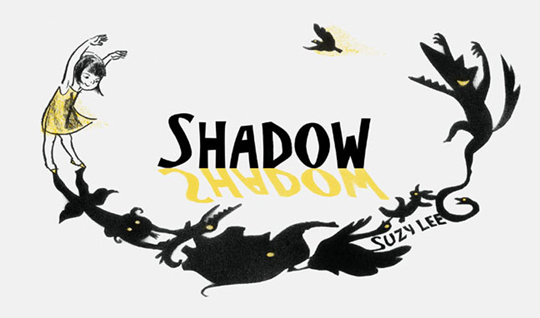 3. Picture Book of the Year: Suzy Lee's Shadow.  There were many great picture books this year, but this is one I'd like to see get more attention.  I loved Lee's debut, Wave (2008), a wordless story of a girl, some gulls, and a wave.  Shadow shows that Lee is here to stay.  You hold the book so that the binding is horizontal, and then lift the pages up.  Above the gutter, a little girl plays in her basement; below it, the shadows convey what she imagines… or do they?  As in Where the Wild Things Are, this beautifully designed book knows that the imagination can have a life of its own.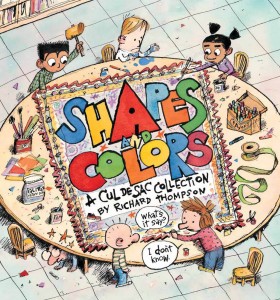 4. Best Comic Strip of 2010: Richard Thompson's Cul de Sac.  To read Cul de Sac is to watch a classic being written. I'm reminded of reading Bill Watterson's Calvin and Hobbes as it was being published. I look forward to each day's strip, and am impressed by the fact Thompson's invention never seems to flag.  Even more impressive is that the humor isn't scattershot like Pearls Before Swine: Stephan Patsis' strip is funny, but I always get the impression that there's no gag he wouldn't try.  There are gags Thompson wouldn't try.  His humor almost always develops from the characters themselves.  If you've not read this strip yet, you can read it on Go Comics, or buy any of the four collections – Shapes and Colors is the latest.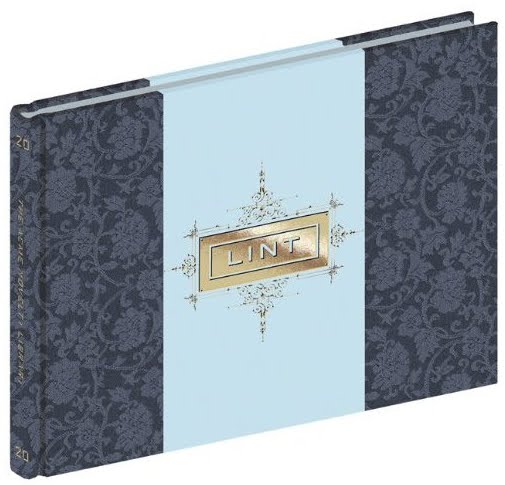 5. Best Graphic Novel of 2010: Chris Ware's Acme Novelty Library No. 20 (Drawn & Quarterly, 2010).  With a modernist's eye for detail, Ware tells the life story of Jordan Lint, a bully who used to pick on Rusty Brown (featured in Acme Novelty Library Nos. 16 & 17).  The scenes of Jordan's childhood are worth the price of admission alone: shown from Jordan's perspective, Ware beaks down the universe into the shapes and objects that a baby sees.  Flattening perspective and labeling each item (tree, car, ant, momma, dad) as if it were a children's book, one two-page spread shows Jordan witnessing his father hitting his mother.  The layout is bright and beautiful, like a Mondrian painting, but the content is dark – and foreshadows later, troubling developments in Jordan's personality. Ware's dense pages that require re-reading, his panels that can be read in more than one sequence, and his extraordinary sensitivity to space, sound, light, time … tend to slip by all but the sharpest students when I teach his work.  But connoisseurs of comics, and my best students, know they're reading the work of a master.  He's the James Joyce or Virginia Woolf of the graphic novel.  And Acme Novelty Library No. 20 is one of his best.
6. Best person to follow on Twitter: Steve Martin (SteveMartinToGo).  Wry and consistently funny.  Earlier today (New Year's Eve), he posted:
4…3…2…1…HAPPY BIRTHDAY!
7. Most interesting person to follow on Facebook: Mark Newgarden.  Mark uses Facebook like others use Twitter – he post links to curiosities, most of them on YouTube.  Recurring subjects include rare animation, and silent films.  I have no idea where he finds all of this stuff.
8. Best Literary Criticism: Robin Bernstein, "Dances with Things: Material Culture and the Performance of Race," Social Text 101 27.4 (Winter 2009): 67-94. This article is actually from 2009, but I didn't encounter it until this year.  It's thoughtful, theoretical, historicized – and all rendered in lucid prose.  To answer the question "how do people dance with things to construct race?" Bernstein brings together photography, toys, children's literature, cultural history, and – with apparent effortlessness – writes with insight and clarity.  For example, to think about script behavior, Bernstein brings in (a) Frances Hodgson Burnett's childhood re-enactment of scenes from Uncle Tom's Cabin and (b) E. W. Kemble's racist A Coon Alphabet (1898).  She writes:
We have contextualizing information in the history of alphabet books, but we have no corroborating archival evidence – no journal entry, no letter, no photograph or film clip, no eyewitness account – to tell us how living children interacted with Kemble's book. These disparities do not necessarily mean, however, that we can make more reliable inferences regarding performances involving Burnett's doll than regarding Kemble's book. To the contrary, we can make more reliable inferences about the latter, because it is possible that Burnett misremembered, distorted, or flat-out lied in her memoir, but it is not possible that no child ever turned the pages of Kemble's alphabet book. By reading things' scripts within historically located traditions of performance, we can make well-supported claims about normative aggregate behavior: in the 1890s, competent performers turned pages of picture books. (76)
I like, here, the inversion of expectations: you think that actually having a reaction (Burnett's) might be the more reliable gauge of how contemporary children reacted, but Bernstein deftly challenges that assumption.  Her book, Racial Innocence: Performing American Childhood from Slavery to Civil Rights is due out from NYU Press in 2011.  You can bet I'll be buying a copy.
9. Best TV Show: Mad Men.  Confession: I watch very little (in fact, almost no) TV.  I just started watching Mad Men this year (on DVD), and have just finished season 2.  So, I'm unequipped to comment on the latest season.  But what I enjoy about the show is the uneasy juxtaposition of nostalgia for the style of the early 1960s with the lack of nostalgia for the prejudice, sexism, disregard for the environment, etc.  It's the close proximity of a longing for the look of the time coupled with a distaste for the attendant social mores – that makes the show work.  I also enjoy the fact that it does not editorialize: it simply presents homophobia, sexism, racism, with the knowledge that its viewers will find the behavior repellent.  It helps, of course, that sympathetic characters (Don, Peggy) are more tolerant of difference and more sympathetic to people on the margins of society.  But I find the blunt presentation of ugliness in such a lovingly recreated setting to be very compelling viewing.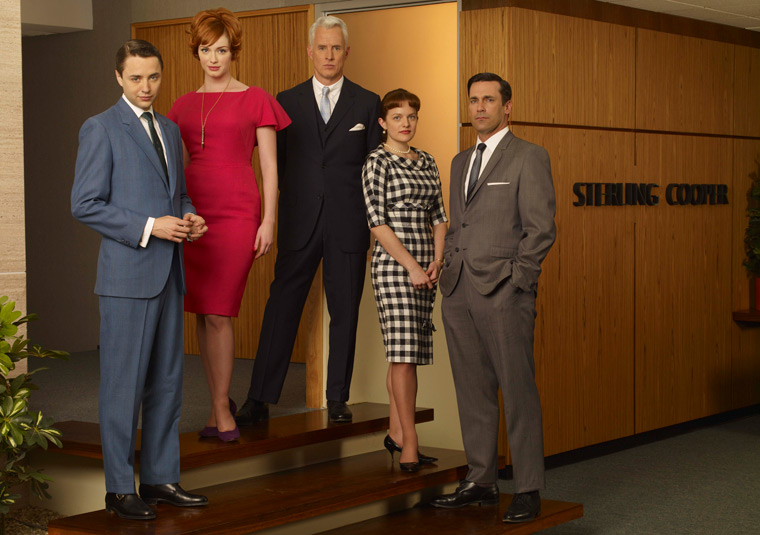 10. Best App: Angry Birds.  As is true of the above comment, I'm rather unequipped to be claiming what's "best" here: I don't spend much time playing games on the iPhone.  Furthermore, I have not played video games of any kind in over 25 years. In fact, this is the only game I play at all. Anyway, Angry Birds has a delightful mix of cuteness and aggression, whimsy and competitiveness.  I also like that it's not addictive.  It's enormously fun to play, but then I can put it down for days (weeks!) and do other work.