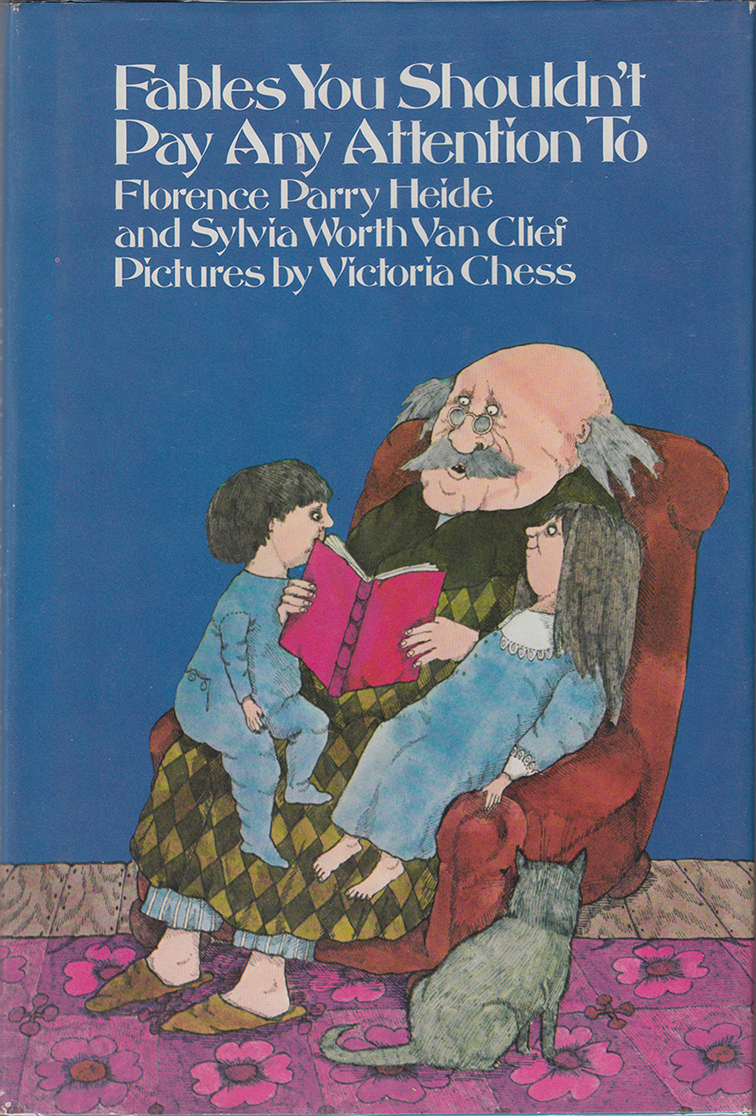 Before Jon Scieszka and Lane Smith's The Stinky Cheese Man and Other Fairly Stupid Tales (1992), there was Tomi Ungerer's  I Am Papa Snap and These Are My Favorite No Such Stories (1971) and Florence Parry Heide and Sylvia Worth Van Clief's Fables You Shouldn't Pay Any Attention To (1978). They're stories with unexpected morals, or (in the case of Ungerer) that sometimes just end absurdly. Since Heide and Van Clief have a Thanksgiving-themed tale and since we live in bleak times,* I thought I would share with you something amusing. So, here is "Chester," illustrated (as are all the tales in this book) by Victoria Chess in ink with wash. The book is out of print, but perhaps someone at the New York Review of Books' Children's Collection (or another imprint) will see this tale, and then reprint all of Fables You Shouldn't Pay Any Attention To? Let us hope so….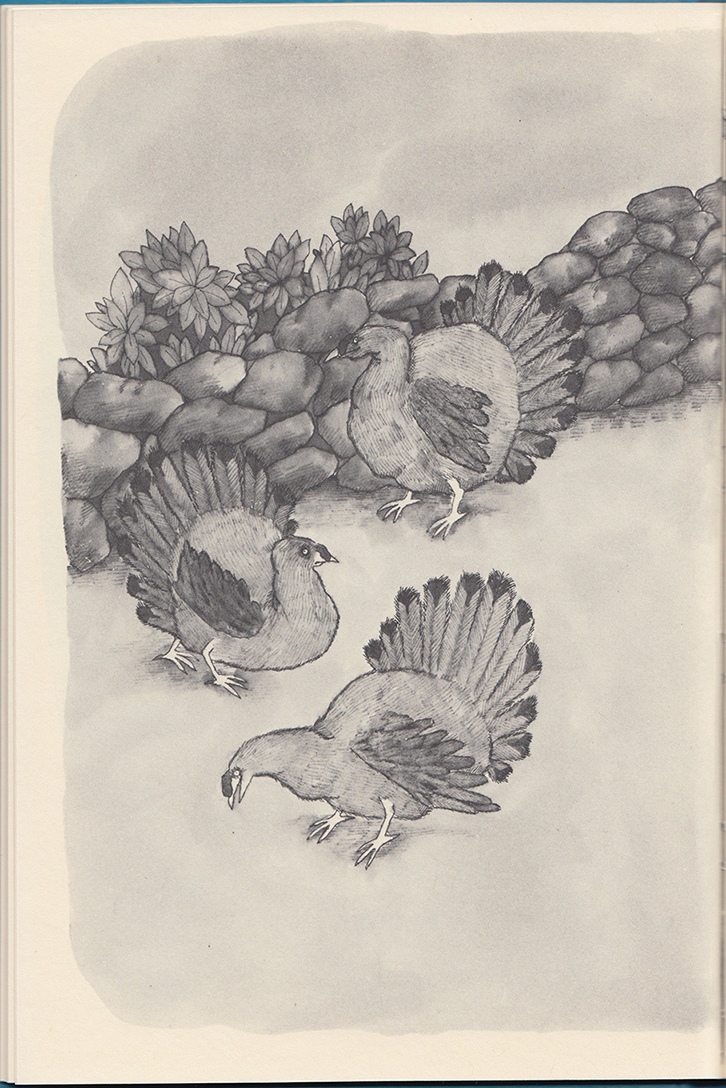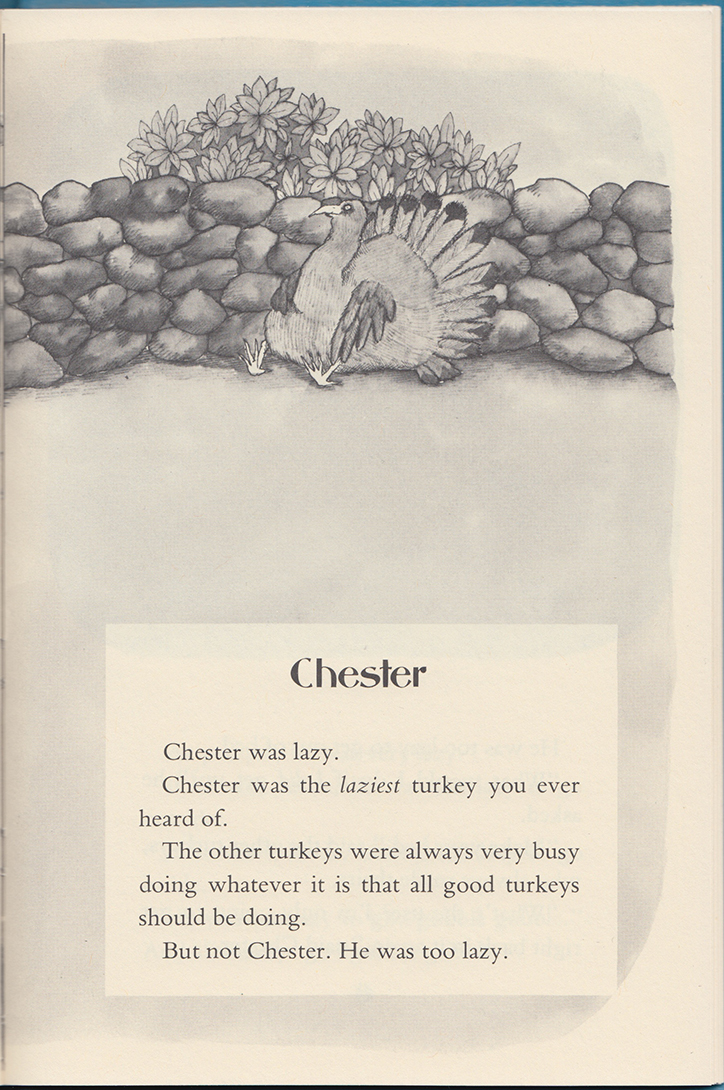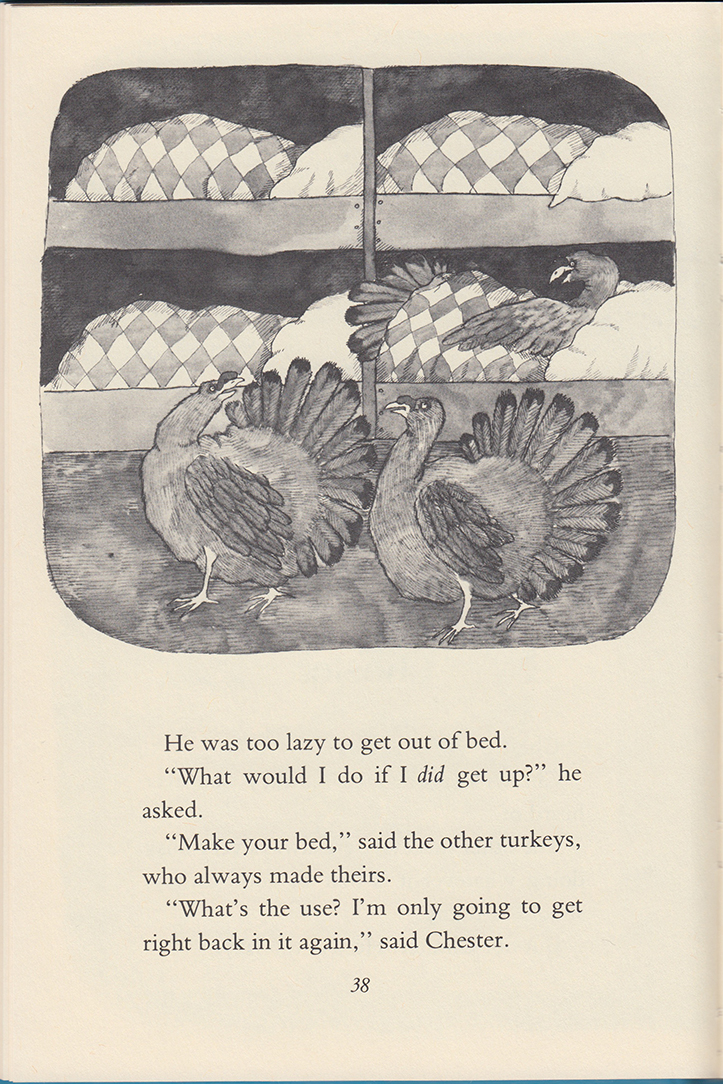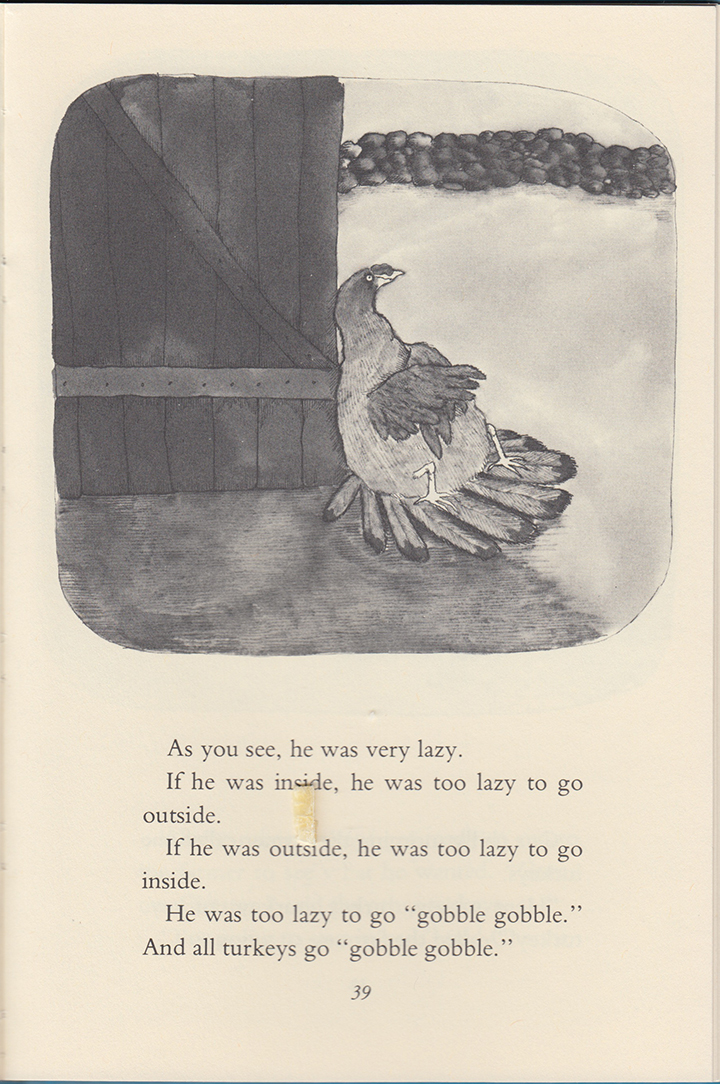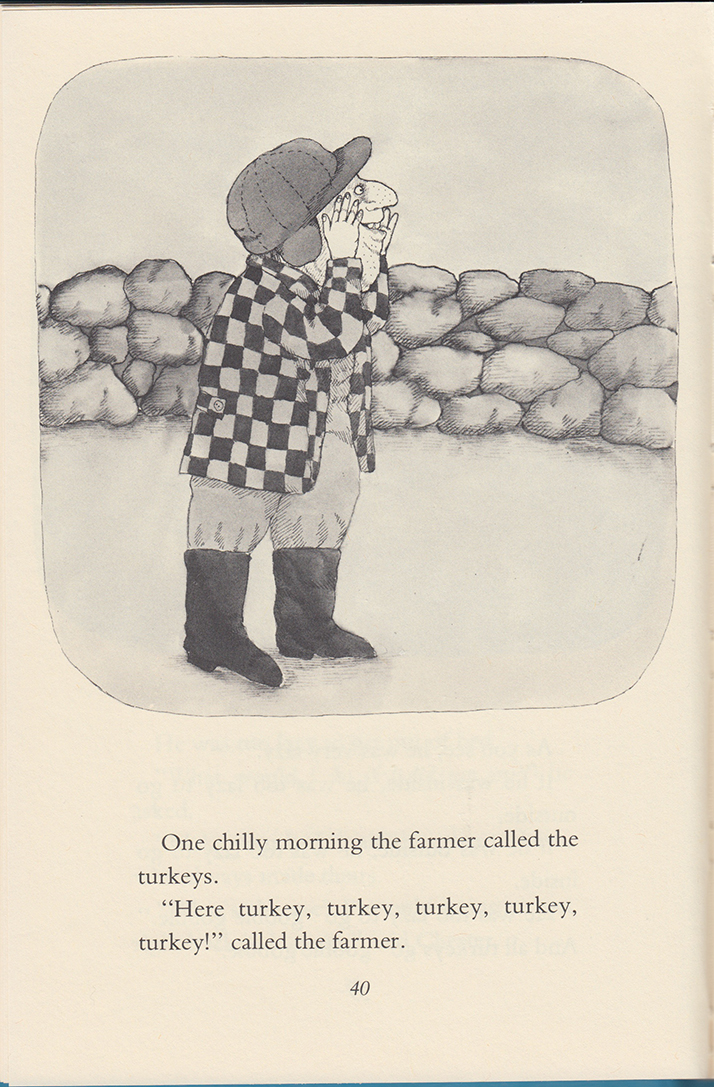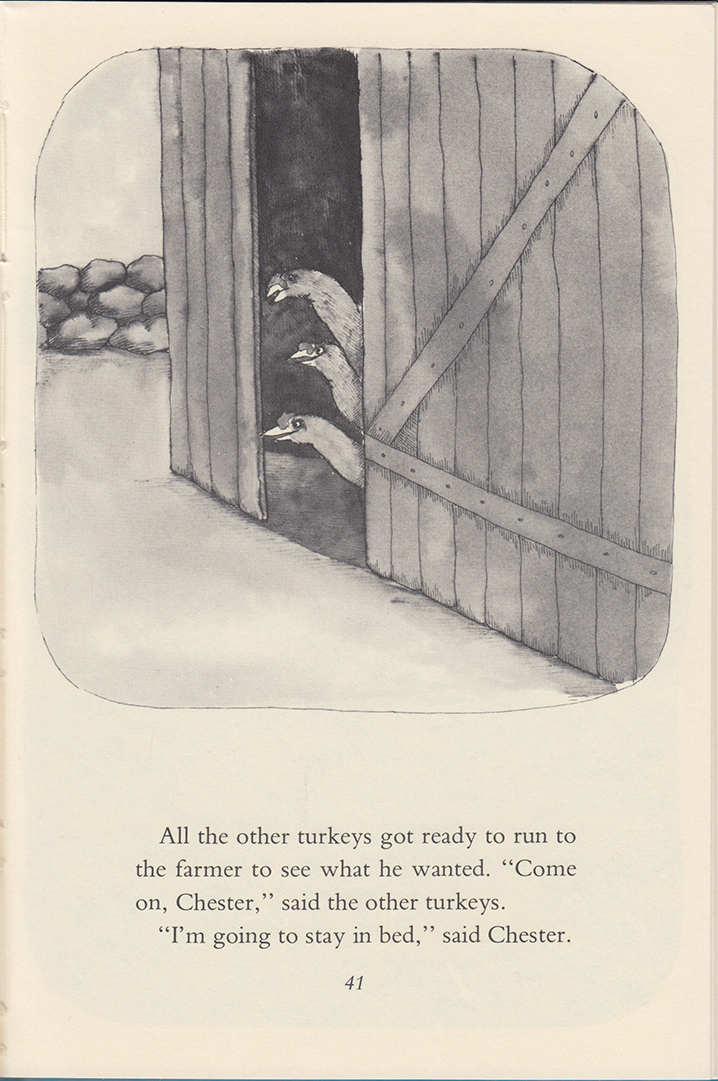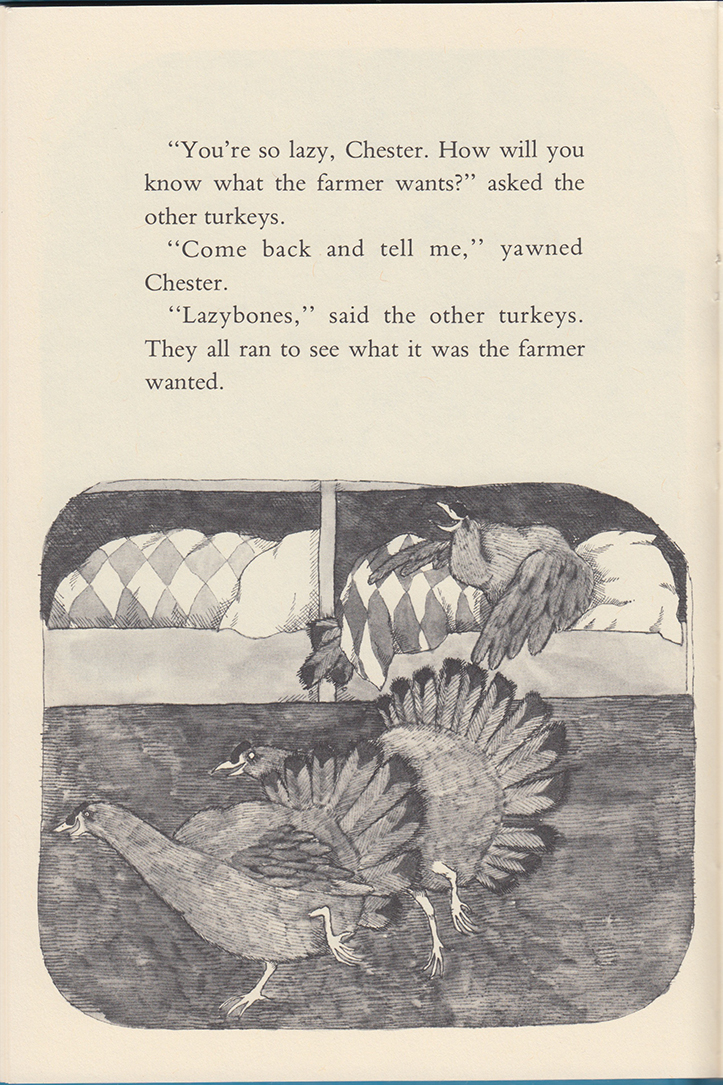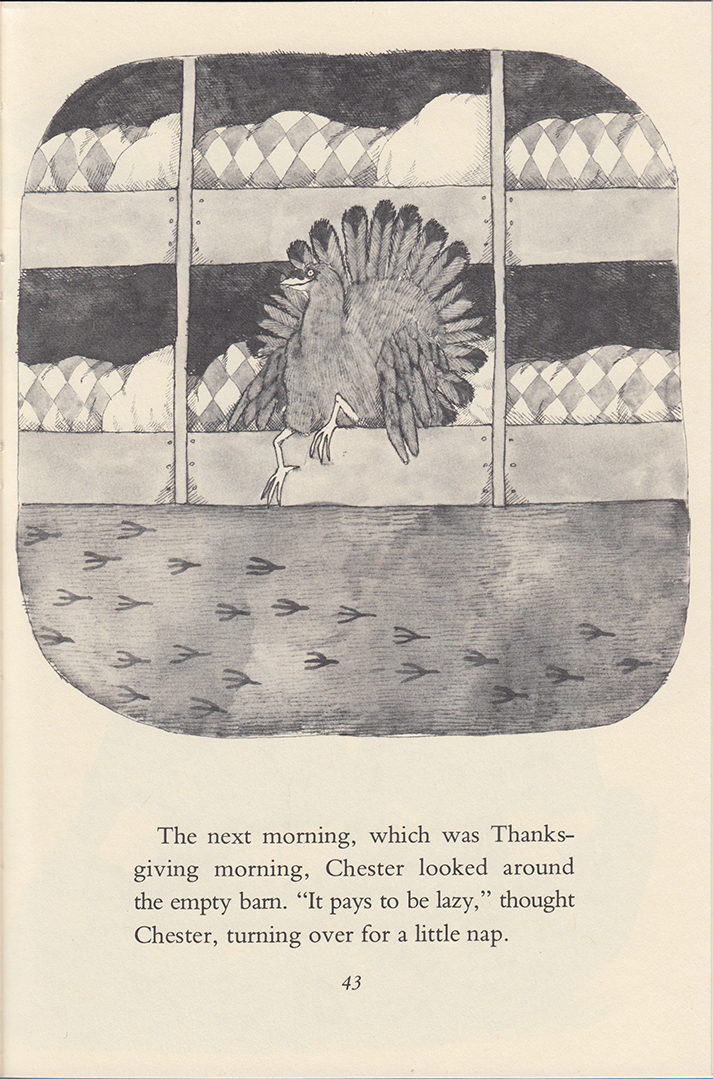 Text copyright © 1978 Florence Parry Heide and William C. Van Clief III. Illustrations copyright © 1978 by Victoria Chess.
If you enjoyed this, then definitely check out other books by Florence Parry Heide (1919-2011), such as The Shrinking of Treehorn (1971) and its two sequels (all illustrated by Edward Gorey), Alphabet Zoop (1970, illus. by Sally Matthews), and her final book, Princess Hyacinth (The Surprising Tale of a Girl Who Floated) (2011, illus. by Lane Smith).
_______
* I'm thinking, at the moment, the structural, lethal racism embodied by Ferguson (but present around the world) and of the rampant rape culture embodied by the University of Virginia (but present around the world). And, yes, of course, this list could be much longer, depending where on our warming planet you turn your attention. Sigh.