Well, as a group, the Niblings are actually
two
years old –
we started in February of 2013
. But we four children's-lit bloggers have just become 
six
children's-and-YA-lit bloggers! For the official announcement, read on!
---
The Niblings (consisting of bloggers Travis Jonker of 100 Scope Notes, Jules Danielson of Seven Impossible Things Before Breakfast, Philip Nel of Nine Kinds of Pie, and Betsy Bird of A Fuse #8 Production) are pleased to announce two new members of their happy little sphere.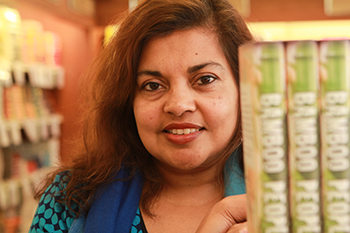 To fill the much-needed YA slot, Mitali Perkins joins us. A distinguished author, responsible for such books as Rickshaw Girl, Bamboo People, Secret Keeper, and this April's upcoming Tiger Boy, Mitali has maintained her blog, Mitali's Fire Escape, since 2005, where she discusses books between cultures. You may also find her on Facebook or Twitter.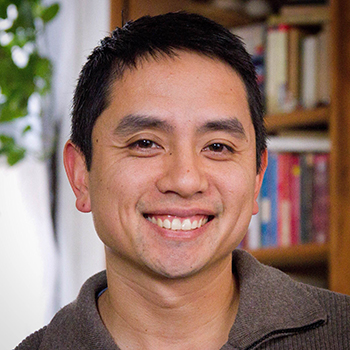 We've been impressed by and big fans of the work of Minh Le for years. Not only has he been blogging for Book Riot, the Huffington Post, and Bottom Shelf Books, but he recently sold his debut picture book, Let Me Finish!, to Disney-Hyperion. You can also find him on Twitter.
---
Since the Niblings are also moving into our third year as a collective, I'm concluding this post with a look back at Hilary Leung's Lego rendition of the Niblings logo (original version, seen at the top of this post, was designed by Megan Montague Cash). Leung shared this with us via Facebook, right after we announced our debut, in February 2013. With thanks to Mr. Leung, here's his Lego logo!