Many have likened Donald Trump to a "schoolyard bully." Back in September, Mr. Trump even admitted that his own campaign rhetoric had been "a little childish." To best understand a candidate who addresses voters at a fourth-grade level, we need the stories of one of our most plain-spoken political analysts – Dr. Seuss. These four Seuss books best explain Mr. Trump's character, and offer insight into how to prevent him from conning his way into the presidency.
At first, the Trump on the stump may seem like the Cat in the Hat. He refuses to play by the rules, and disdains the advice of the political establishment (represented by the fish in Seuss's story), but he's very entertaining. He knows some new tricks –Â a lot of good tricks. Perhaps he should not be here, but –Â wait –Â he's going to show us another good game that he knows? And it's going to be amazing, fantastic, tremendous, hugely classy? The Trump, like the Cat, is disruptive and exciting. However, as Robert Coover's satirical novella The Cat in the Hat for President (1968) points out, nominating Seuss's Cat for president would be very risky. While an unpredictable clown can be fun to watch, he's dangerous to put in charge.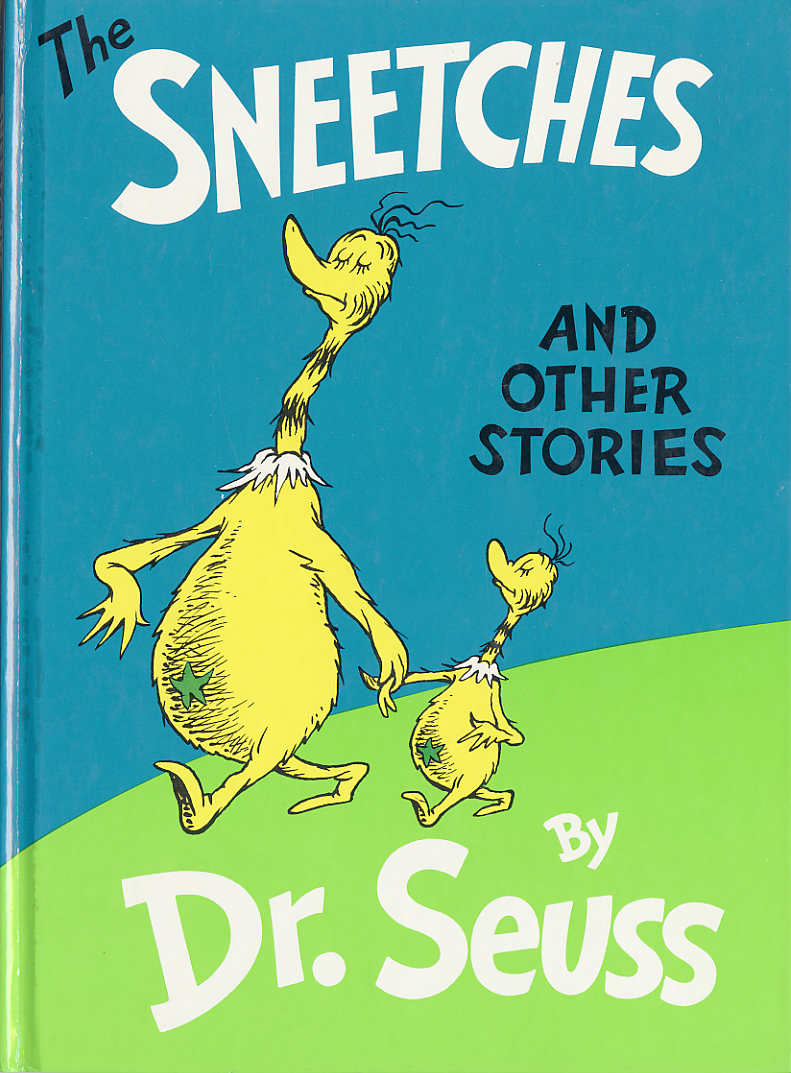 Of Seuss's many con-artist characters (the Cat, the Grinch, the Once-Ler), Sylvester McMonkey McBean is the most Trumpish. A businessman, McBean makes his money by exploiting the prejudices of the Star-Belly Sneetches and the Plain-Belly Sneetches. To the excluded Plain-Belly Sneetches, he says: "I've heard you're unhappy. But I can fix that." He insists, "I have what you need," and promises "my work is one hundred per cent guaranteed!" After the formerly star-less have all paid for stars on their bellies, McBean then turns to the original star-bellied group, and offers to remove their stars. So begins an "Off again! On again!" race in which Sneetches alternately pay to gain and pay to lose stars, until they all run out of money. Seated in a car now overflowing with bags of their cash, McBean drives away laughing.
Like McBean, Trump is adept at exploiting the hatreds of his constituents. According to him, Mexicans are "criminals" but also "good people." Muslims should be banned from entering the U.S. but also are "wonderful people." Oh, and Islam "hates us." He flaunts his racism less out of conviction and more because he knows that manipulating people's prejudices will help him sell himself as the solution.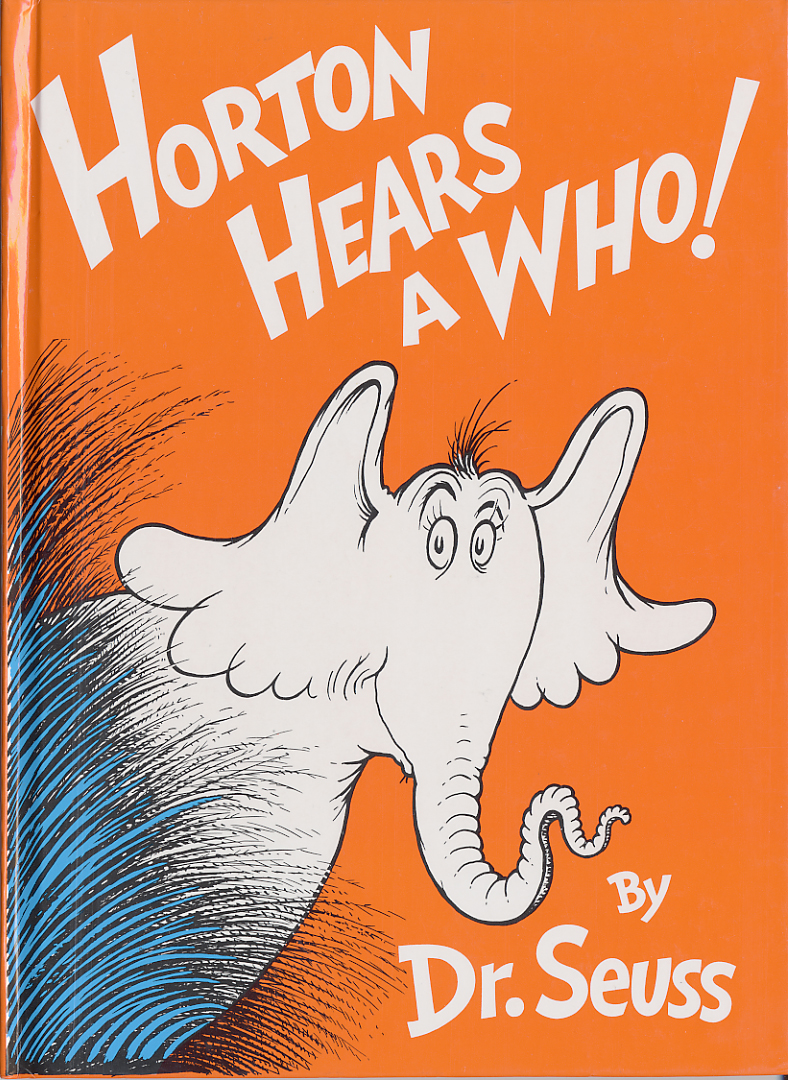 As Ezra Klein observes, Donald Trump has "the demagogue's instinct for finding the angriest voice in the crowd and amplifying it." This talent makes Trump an ally of the kangaroo from Horton Hears a Who! (1954). While Horton the elephant works to save the Whos, the kangaroo rallies the mob that nearly kills them. Her delight in encouraging violence echoes that of Trump, who has said of one protester "I'd like to punch him in the face." When two of his followers attacked a homeless man, Trump excused their behavior by noting that his supporters were "very passionate." At rallies, Trump condones violence against his opponents.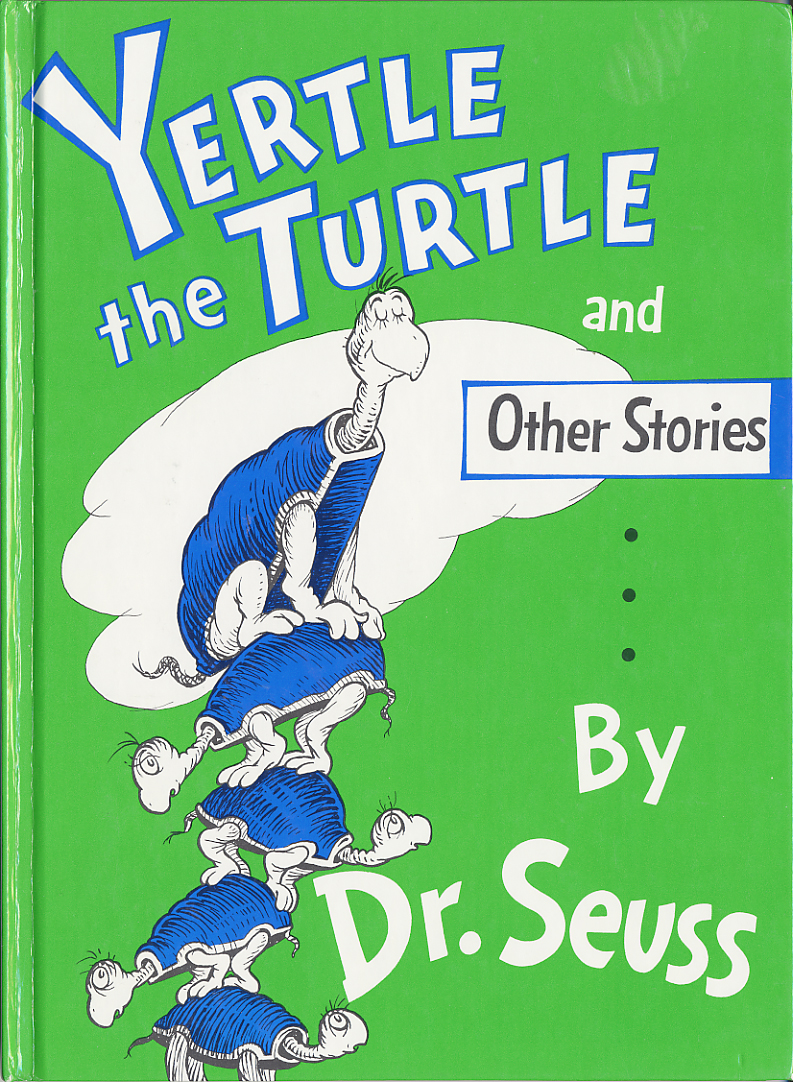 The kangaroo, the Cat, and McBean all illuminate aspects of the Trump psyche, but, to glimpse a Trump presidency, we need look to Yertle the Turtle, the despotic reptile who loves to brag about all he owns: "I'm king of the butterflies! King of the air! / Ah, me! What a throne! What a wonderful chair!" If Trump delivered one of his "I'm really rich" speeches in anapestic verse, he would sound just like Yertle. Seuss wrote Yertle the Turtle (1958) as an anti-fascist parable, in which the turtle king represented Hitler. Trump is not Hitler, but he is an authoritarian bully who scapegoats society's vulnerable. He rejects democratic institutions –Â many of his proposals (such as the mass deportation of Muslims) are unconstitutional. Like Yertle, Trump is interested only in his own power, and not in his constituents' welfare. In Seuss's book, Yertle quite literally builds his empire on the backs of his citizens. This, too, is how Trump operates, and is what a Trump presidency would look like.
At the end of each Seuss story, the villain either fails or changes. Led by Mack's revolutionary "burp," Yertle's subjects topple their king, freeing themselves and relegating Yertle to "King of the Mud." In Horton Hears a Who!, the kangaroo changes her mind, recognizes the Whos' humanity, and vows to protect them. The Sneetches (1961) ends with the Sneetches poorer, but wiser, having learned "that Sneetches are Sneetches / And no kind of Sneetch is the best on the beaches." But what will be the end of Trump's story?
Will the Trump on the stump make us all chumps?
Or will people wise up, and send Trump to the dump?
There's no land of the free in his presidency.
Only anger and threats, bluster and bigotry.
If the Trump's demagoguery wins in the fall,
Then a new idiocracy threatens us all.
---
I wrote this about a month ago, & pitched it to Buzzfeed & Politico, but got no response. In one version, I opened with a reference to Jimmy Kimmel's December 2015 clip, in which he presents an ersatz Seuss children's book as a commentary on Mr. Trump. I offer it here as a little bonus material.