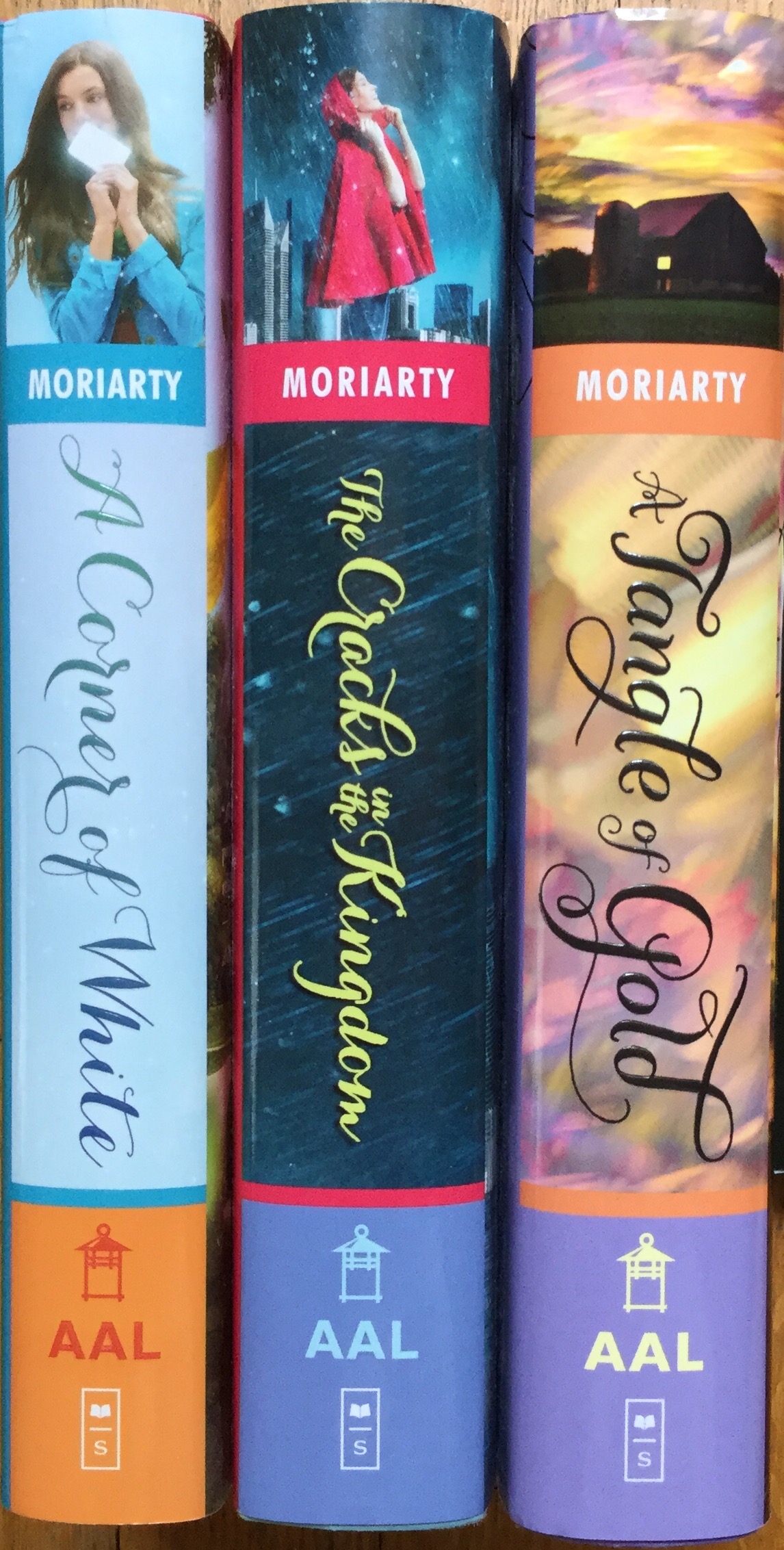 If you have yet to read Jaclyn Moriarty's The Colors of Madeleine trilogy, then many pleasures await you. The third volume – A Tangle of Gold – was just published last month. It is fantasy that remains fully grounded in everyday experience. It has characters that I enjoy spending time with. It is about growing up, it asks big questions, and its themes resonate with our own uncertain times.
It is about many things.
(1) There's an epistolary friendship between Madeleine and Elliot. She lives in Oxford, the World. He lives in the Bonfire, the Farms, in the Kingdom of Cello. They communicate via a crack between their worlds. In her world, this crack appears at a parking meter; in his, it is at a sculpture in his schoolyard. Initially, their relationship sustained my interest more than the fantasy.
(2) But that's because the world-building is done with sufficient subtlety that you're not fully aware it's happening. Volume three –Â the book I've just finished –Â thus had a number of fully earned "a-ha!" moments. Themes and allusions that seemed to be telling us more about a particular character, or developing another subplot, turned out to be gestures towards a larger picture that –Â until that moment –Â was not fully visible. Information that appeared incidental was in fact central.
(3) As the previous sentences indicate, there are many mysteries. Where have the missing people gone? Is Elliot's father dead… or just missing? Where is Madeleine's father? Why are the color storms growing increasingly volatile and frequent? There are also deeper, more philosophical questions, such as: Where is the line between sane and crazy?  Where does art come from?  There are many other questions, but mentioning them might give away some surprises, and I'm trying not to do that.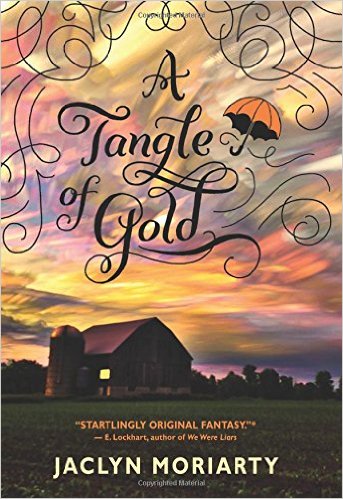 (4) Different elements of the series pull you in at different times. For the first book (A Corner of White), the relationship between our two protagonists kept me coming back. The second (The Cracks in the Kingdom) had more narrative drive. If I claimed that the first book were more devoted to character and the second more to plot, then I'd say that the third combines those in equal measure. But I say "If" both to invoke and to reject an admittedly facile plot-character dichotomy. The plot unspools at a slower pace in A Corner of White, but the book is never dull. So, perhaps I might instead say that the first book invites us to become its friend – just as Madeleine and Elliot become each others' friends in that same volume. The Cracks in the Kingdom complicates and deepens that friendship, as Elliot and Madeleine get pulled in different directions, take on new responsibilities, and (Elliot in particular) make new friends – notably Kiera, who will become even more important in the third novel. A Tangle of Gold entangles and disentangles, weaves and unwinds, binds the strands of the narrative together while revealing a much broader canvas.
The books merit deeper consideration than this dashed-off review, but that's all I have time for right now. In any case, that's one use of the blog – a place to jot down ideas that may or may not get developed fully later on. And I do want to recommend the series!
---
Update, 14 May 2016: Ms. Moriarty kindly responded to this review. A brief Twitter conversation followed. Here it is.
I really appreciated this review @philnel – thank u. You refer to it as 'dashed off' but it reads as v thoughtful. https://t.co/qiPZyK8IFV

– Jaclyn Moriarty (@jaclynmoriarty) May 13, 2016
@jaclynmoriarty Thank you! Loved the series, and hope it's gaining more fans. Now, if we could only travel to Cello… #WhereAreTheCracks?

– Philip Nel (@philnel) May 14, 2016
@philnel @jaclynmoriarty #wherearethecracks should totally be a thing.

– Anthony Eaton (@anthonyeaton) May 14, 2016
@anthonyeaton @philnel yes, I love it – tho sudden image comes to me of angry crowd at my door demanding to know #wherearethecracks

– Jaclyn Moriarty (@jaclynmoriarty) May 14, 2016
@jaclynmoriarty "We've checked every parking meter in town, & we still can't find them. #WhereAreTheCracks?" @anthonyeaton

– Philip Nel (@philnel) May 14, 2016
@philnel @anthonyeaton EXACTLY.

– Jaclyn Moriarty (@jaclynmoriarty) May 14, 2016