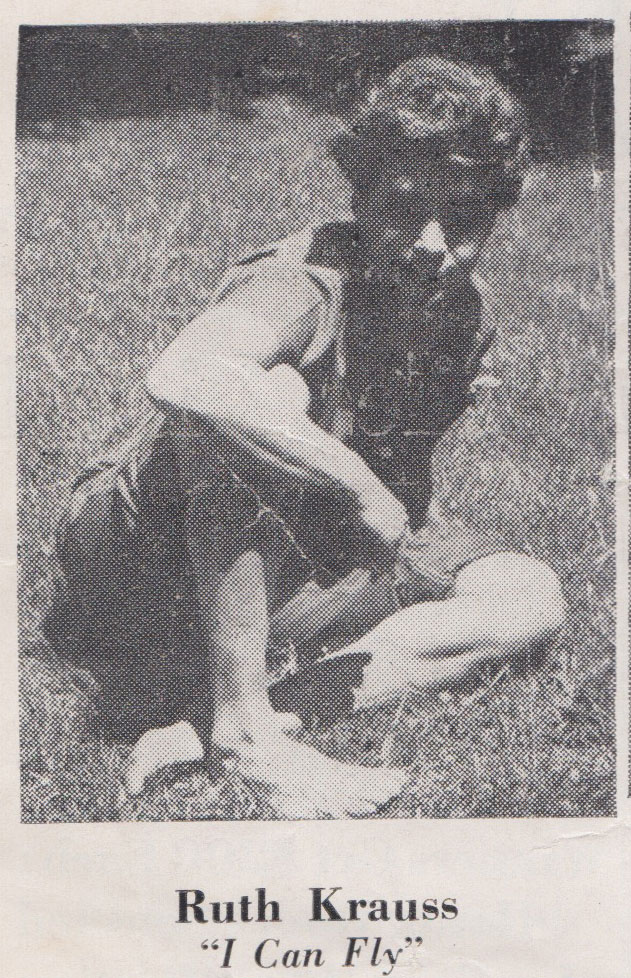 In honor of Ruth Krauss's 117th birthday (today, which she would have celebrated as her 107th birthday), here's a photo you likely have not seen before. It appeared in the May 12, 1951 issue of the Herald Tribune Book News, which described Krauss's latest book (I Can Fly, illustrated by Mary Blair) as follows: "Very small girl pretends to be every sort of creature. Amusing rhymed text, beautiful full color. For 3 to 5 years." I don't know when the photo was taken, though I think it is roughly contemporaneous. She has this hairstyle in the 1940s and 1950s. I do know that I have never seen this photo reproduced anywhere else.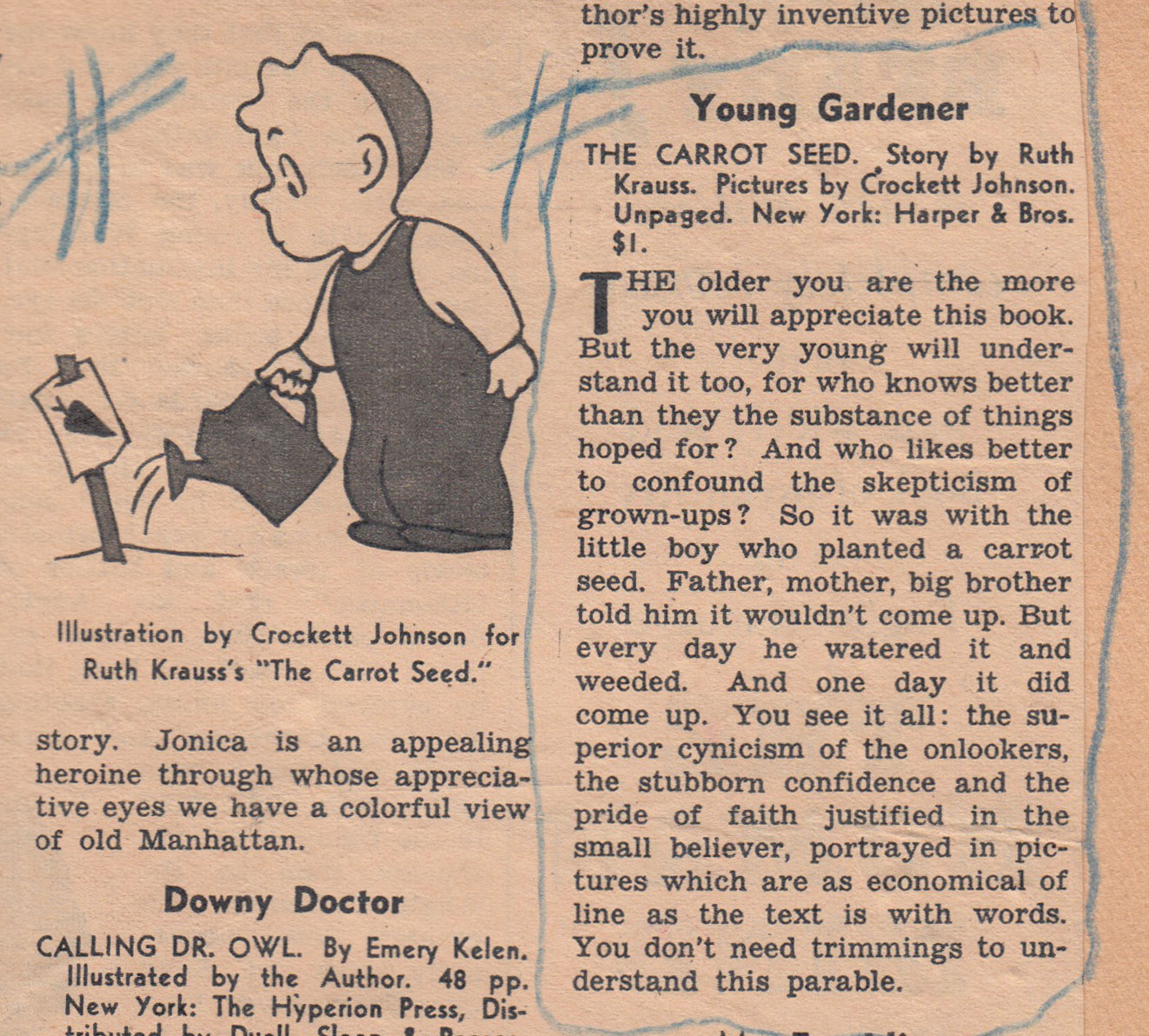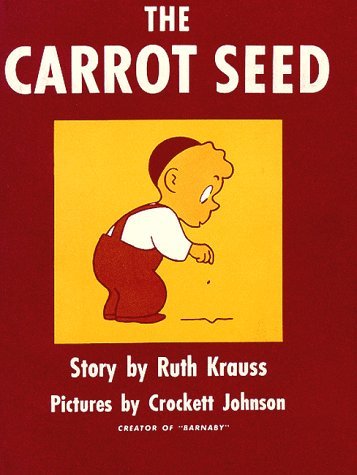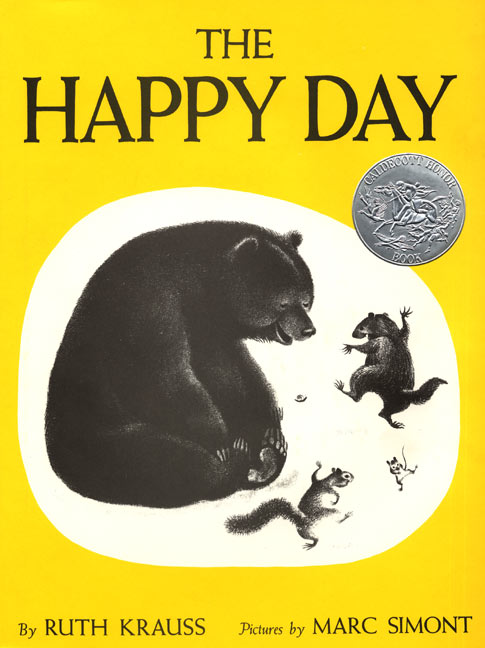 In 1951, Krauss was the author of one massive hit – The Carrot Seed (1945), illustrated by Crockett Johnson (also her husband) – and The Happy Day (1949), which won a Caldecott Honor for Marc Simont's artwork. Of her other seven books from that period (1944-1951), only The Backward Day (1950, also illustrated by Simont) and Bears (1948, illus. by Phyllis Rowand) are remembered today. And Bears is known primarily for Maurice Sendak's re-illustrated version, published in 2005.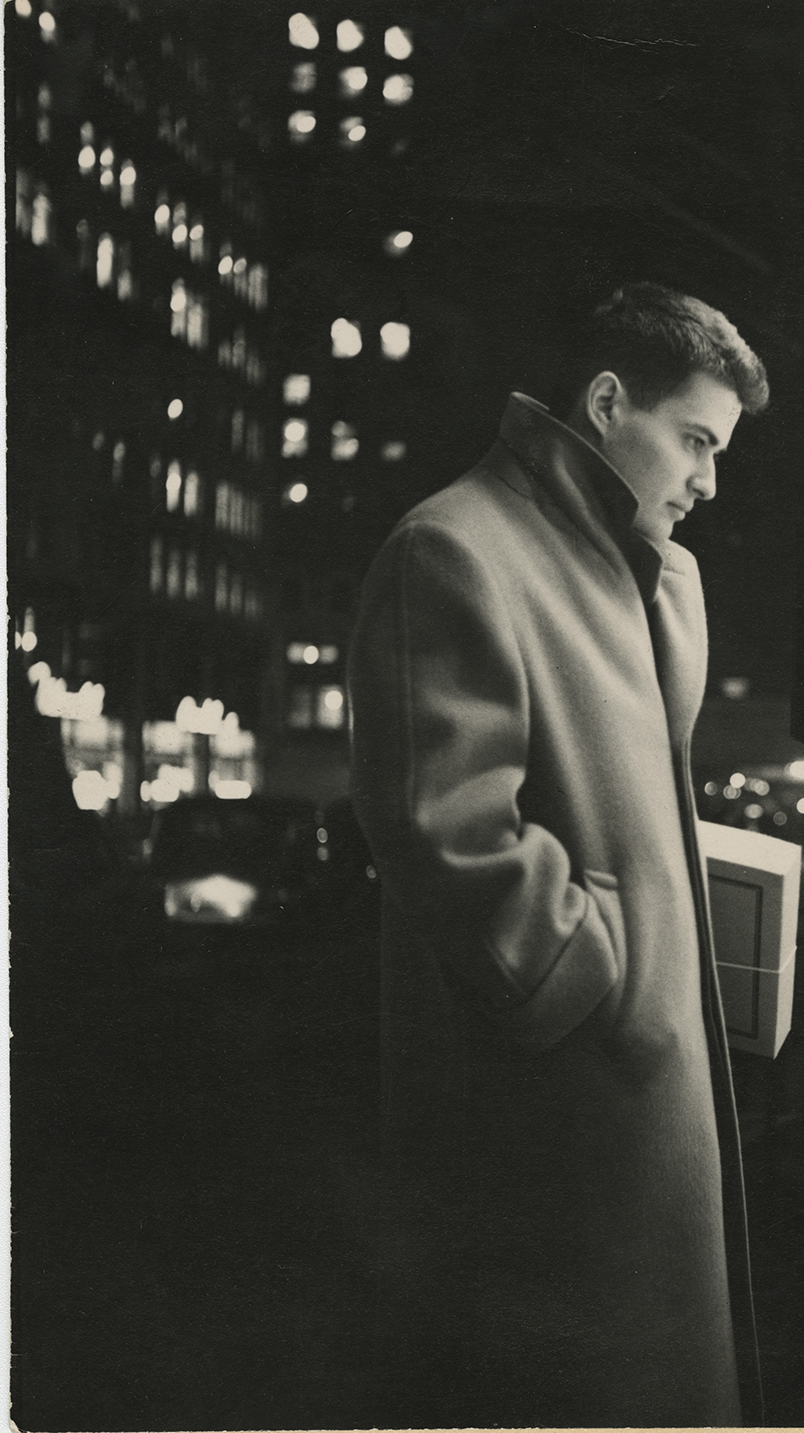 Also in 1951, the 50-year-old Krauss met the 23-year-old Sendak (pictured above), who was then an F.A.O. Schwarz window display artist who had illustrated two books for Harper. The meeting would transform both of their careers. He would illustrate eight of her books, often spending weekends at her Connecticut home, where she and Johnson – as Sendak says – "became my weekend parents and took on the job of shaping me into an artist."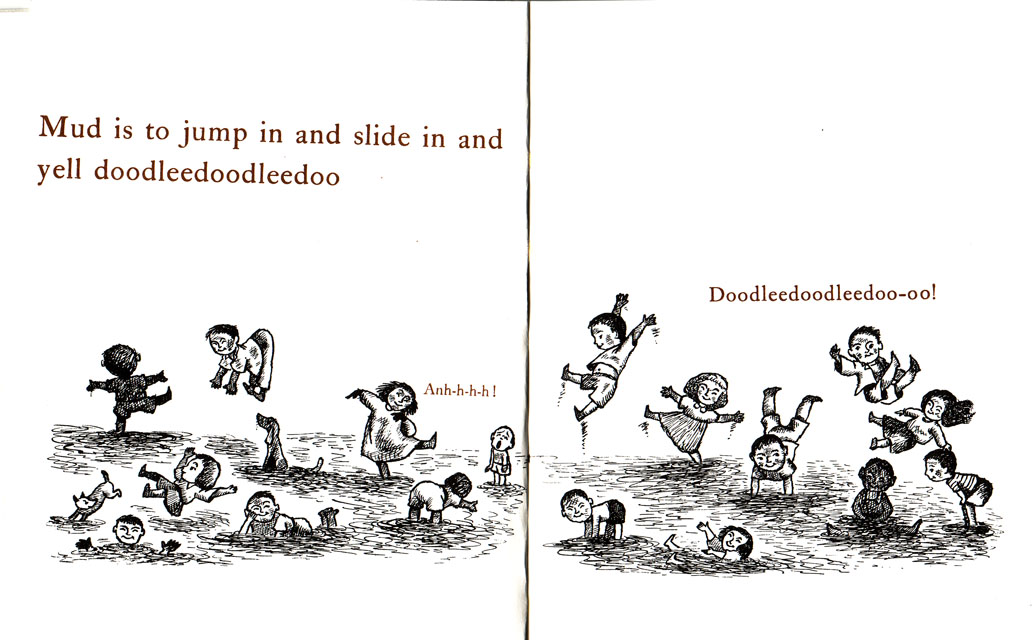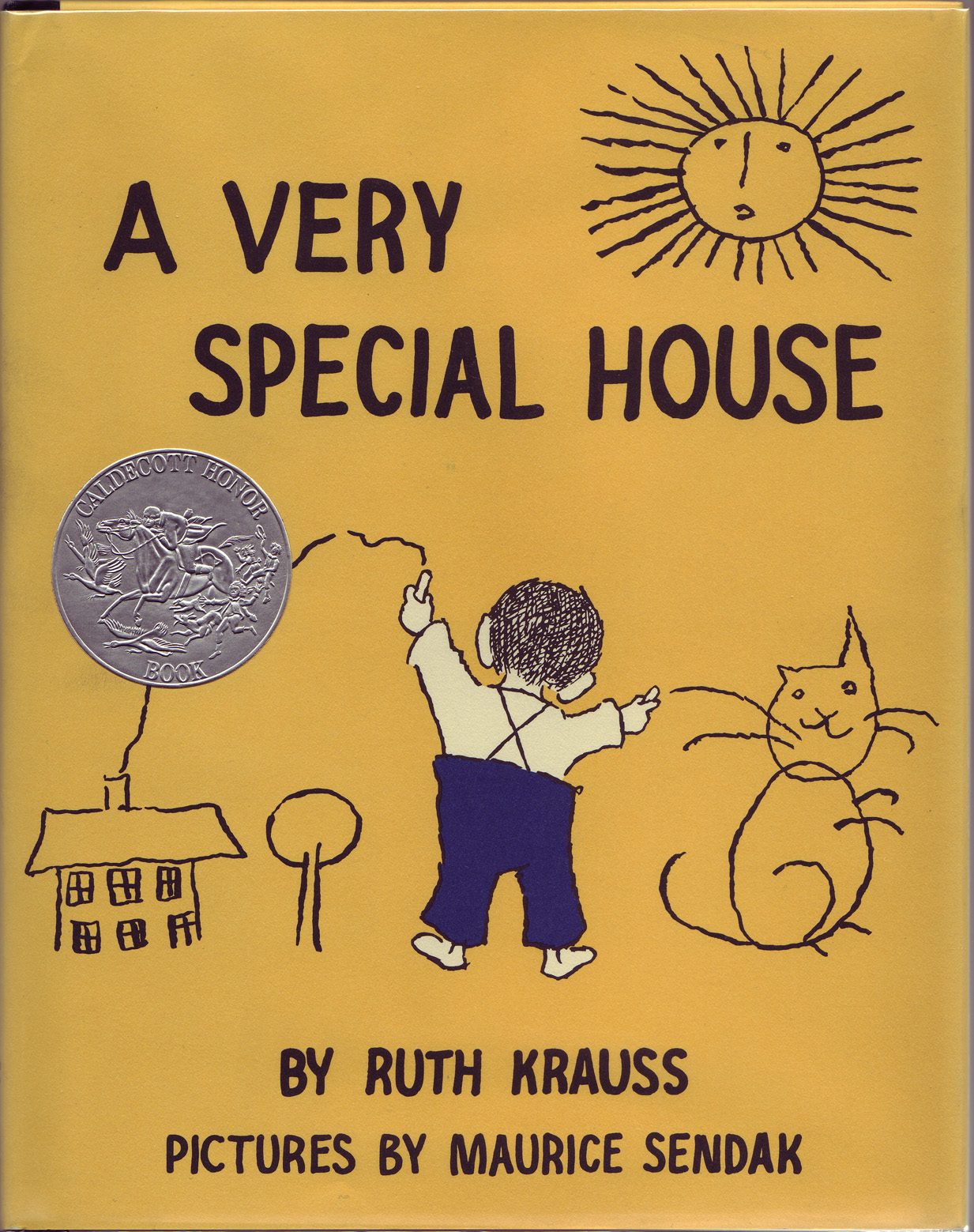 Their first collaboration was the cultural phenomenon A Hole Is to Dig (1952, from which you can see a two-page spread, above this sentence). Their second was A Very Special House (1953), which won Sendak a Caldecott Honor – his first of many. They would collaborate on eight books between 1952 and 1960. More importantly, their collaborations officially launched Sendak's career as the great 20th-century artist for children.
Krauss could not have known any of that when this photo was published. Nor could she guess that, though she and Sendak would later have a bit of a falling out, he would come to visit her during her final year of life. Because he needed to tell her how much she meant to him. And to kiss her goodbye.
This photo of Ruth, sitting cross-legged on the grass, captures her youthfulness – a youthfulness that allowed her to lie convincingly about her age well into her old age. It also evokes her affinity for children: she liked to sit with them, and listen as they told stories. Because she treated them as her equals, children accepted her into their community. They would talk or play, and she would listen. And take notes.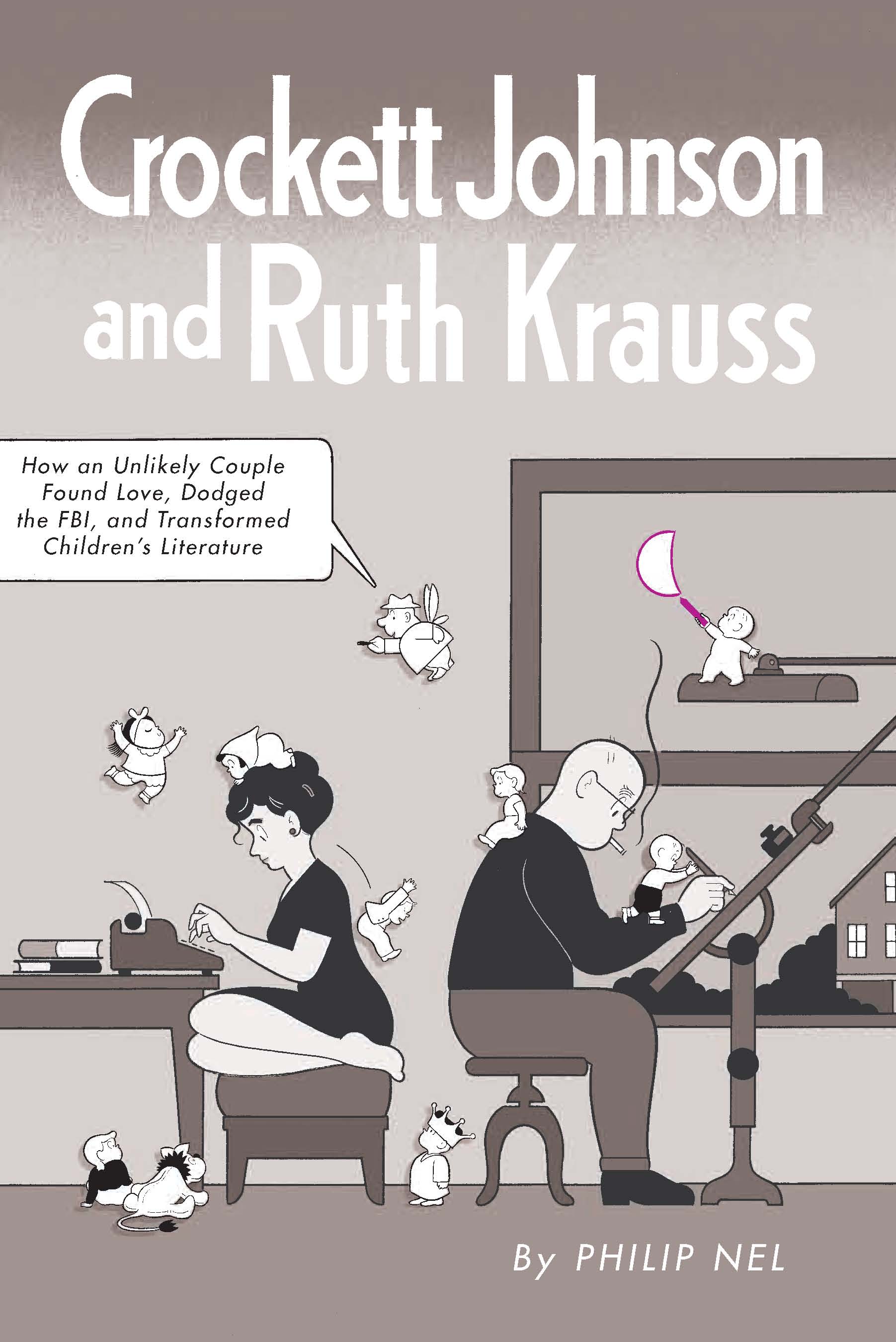 There are many posts on this blog tagged Ruth Krauss or Maurice Sendak. In honor of her birthday, why not read a few? And, of course, you can learn more about them both in my biography of Krauss and Crockett Johnson – check it out of your local library today!
---
Source for press clippings (at top of post): Betty Hahn, wife of Ruth's cousin Richard Hahn and a very important source for her (Ruth's) early years, sent me these. Thanks, Betty! Source for photo of Sendak in his 20s: The year before he passed away, Maurice sent me a scan of this photo for use in my bio. (I'd asked for a photo of him at the time he met Ruth.)