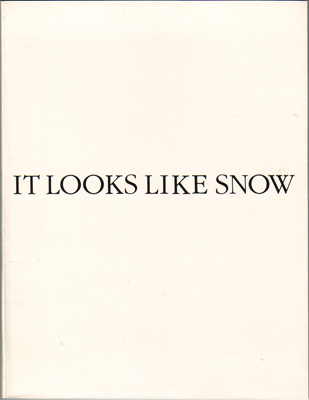 As winter continues its assault, let's turn to a classic book about winter: It Looks Like Snow (Greenwillow, 1957), Remy Charlip's picture-book tribute to John Cage. Like Cage's 4'33" (1952), Charlip's piece makes the audience's experience the subject of its experiment. The primary difference of course is the specific sense through which we apprehend the art – eyes for Charlip, ears for Cage. So. Are your eyes ready, then? Good. Let's begin.
The story starts like this: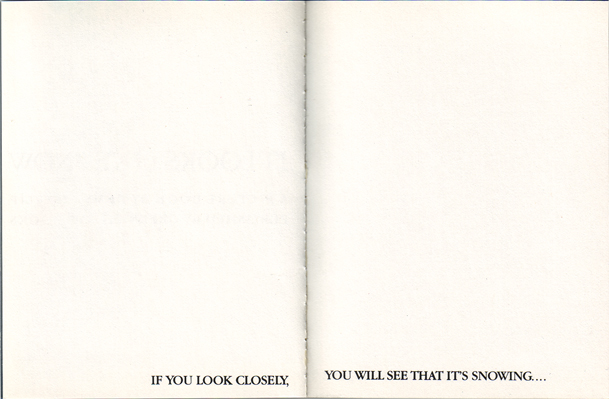 And then: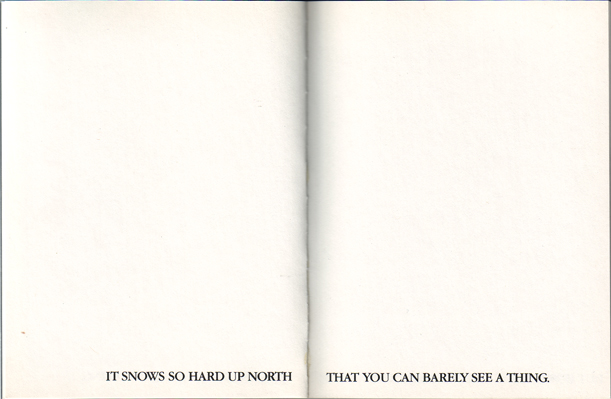 After which, of course, we meet the protagonist: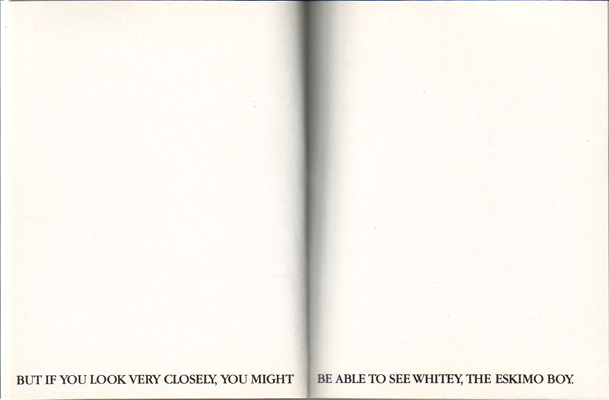 And the protagonist's pet: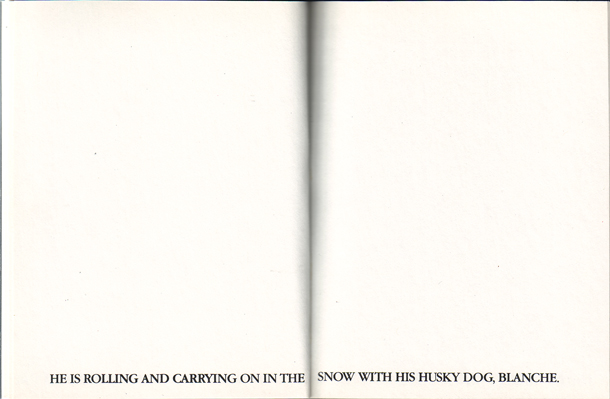 And on it goes … for a total of 24 pages. Ah, the beauty of the avant-garde!
If you enjoy books that defy expectation, check out Curious Pages: Recommended Inappropriate Books for Kids, the lately dormant but still very cool blog maintained by Lane Smith and Bob Shea.