As has been noted twice before on this blog (see here and here), a color Sunday version of Crockett Johnson's Barnaby ran from 1946 to 1948. Â Courtesy of Colin Myers, here's a full-page one from the winter of 1948. Â Though it's undated, "winter" would have to be January or February because the color Barnaby concluded in May of 1948. Â Most of the Sunday strips are half a page; this one is unusual in that it's full-page.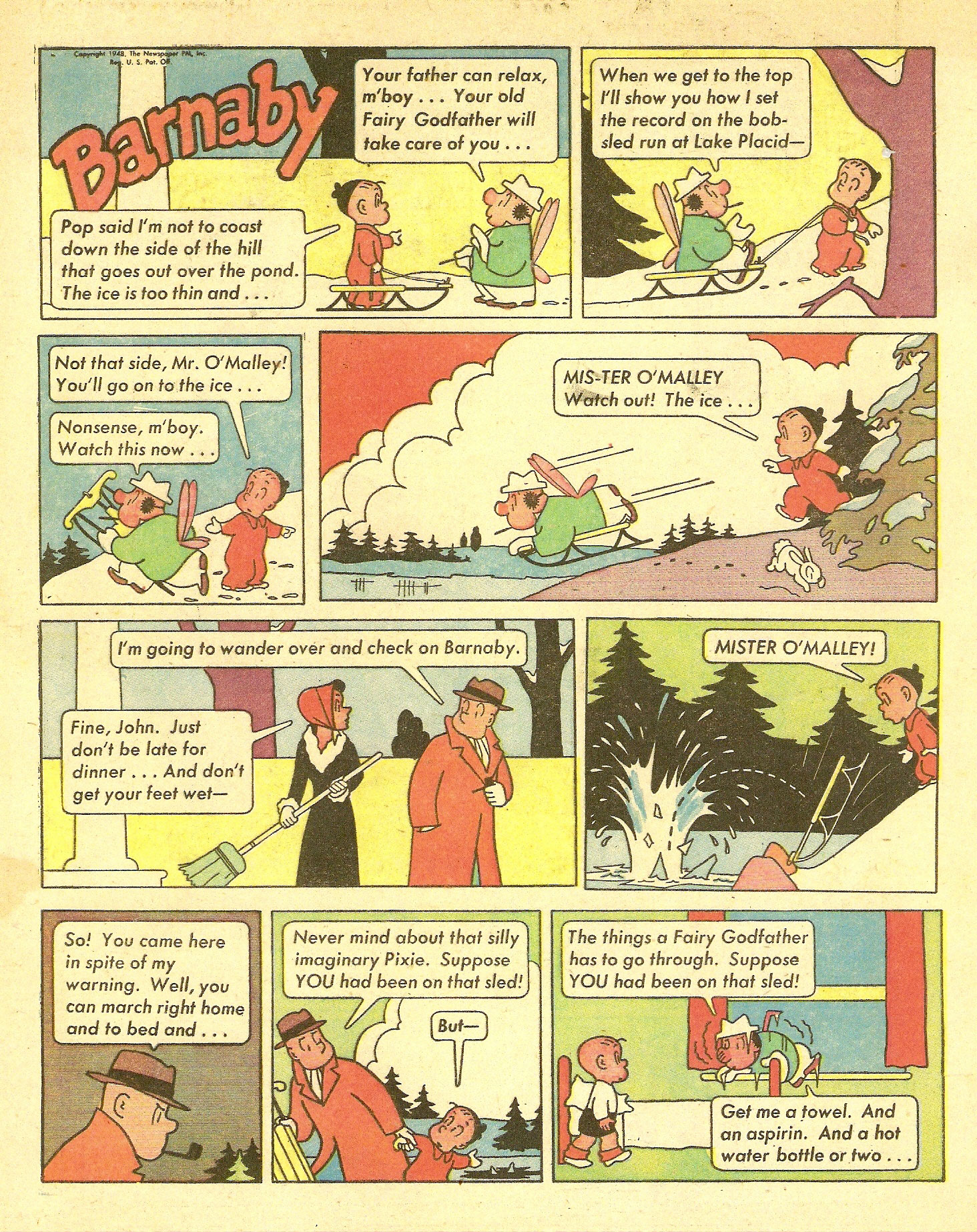 The artist is Jack Morley, the words are by Ted Ferro. Â For the daily strips during this period, Johnson was serving in an advisory capacity; I assume he was also serving as a story consultant for the Sunday strips. While they're not up to Johnson's exacting standards, the Ferro-Morley strips are still fun.
Not incidentally, my blog has been unusually quiet during this past week because of two Crockett Johnson projects:
The Complete Barnaby, Vol. 1. My afterword (complete!) and notes (nearly complete!) are due in to Fantagraphics on December 1st. Â The book is due out in June 2012. Â You can learn more about it in the Spring/Summer 2012 Fantagraphics catalogue.
Crockett Johnson and Ruth Krauss: How An Unlikely Couple Found Love, Dodged the FBI, and Transformed Children's Literature. Â The copyedited text arrived on November 18th, right at the beginning of a Thanksgiving "break" during which I already had an impossibly long list of tasks to complete. Â It's due back on December 9th. The book is due out in September 2012 from the University Press of Mississippi.