With thanks to the Children's and Adolescent Literature Community (ChALC) for organizing the event and the Manhattan Public Library for hosting it, we held aMock Caldecott at this afternoon. Of course, we weren't able to get all of the books we wanted to look at – so, there are certainly Caldecott candidates we didn't get to review. Here are the top choices of our group (composed of undergraduates, graduate students, children's lit faculty, and members of the community)
The Winner: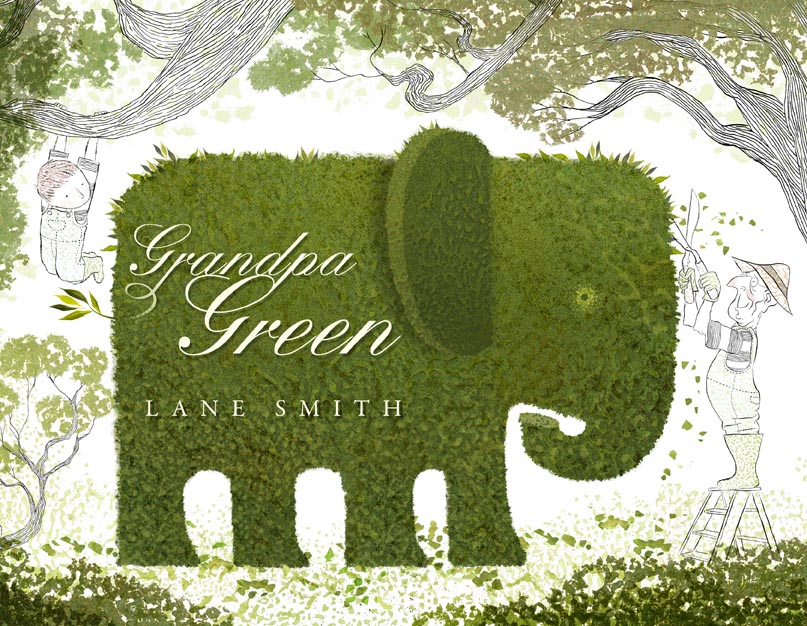 Lane Smith, Grandpa Green.
A gentle, moving book about memory and age – and something of a departure for Smith. Though it has humor and Smith's beautiful, detailed artwork, it's a more lyrical than his previous work, focused as it is on love and loss. Though it's reflective, it's never melancholic: the boy's journey through a topiary garden of his grandfather's life is fun, with plenty of unexpected turns. People liked the richness of the illustrations, the surprises in the story, and the fact that the book moved them. For those who'd like to learn more, I gave the book a favorable review on this blog back in August.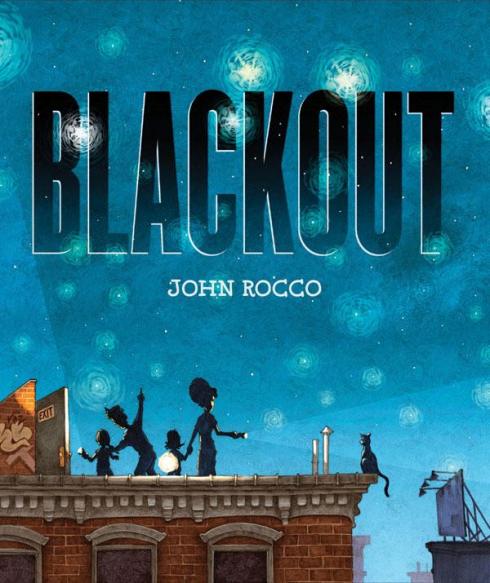 The Honor Books:
John Rocco, Blackout.
People spoke of how the book captured a child's perspective on something scary (the dark) and made that fun. We also liked its In the Night Kitchen-style layout – the book's early pages even use a similar color palette to Sendak's book, which won a Caldecott Honor in 1971. Set in Brooklyn, Rocco's book is about the 2003 blackout, and how the absence of power brought people together. This won the second-highest number of votes.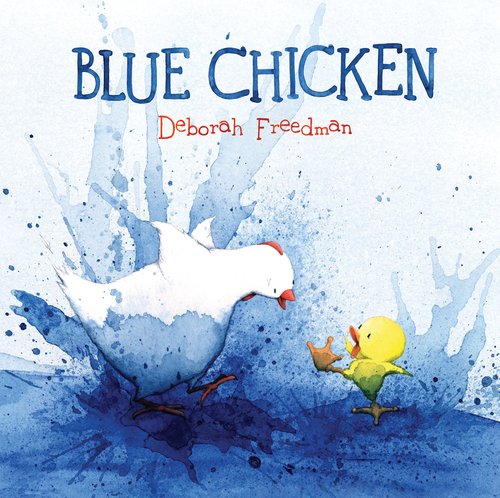 Deborah Freedman, Blue Chicken.
This tied with the following book for third place in its number of votes. It's a story of a chicken who is an artist – or, possibly, an artist who happens to be a chicken. But not "chicken" in, you know, the "afraid" sense. This chicken is quite happy to experiment with paint, and color, and – oh, don't worry, I'm sure the paint will come out of that. As Freedman's Scribble (2007) was, this is a playful book about what art can do. Only with chickens.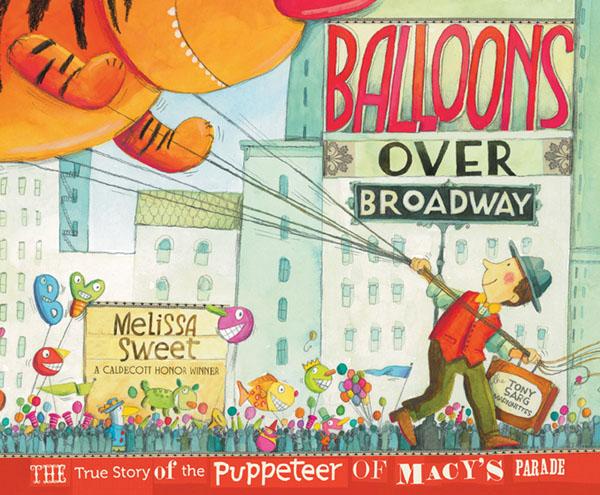 Melissa Sweet, Balloons Over Broadway.
This book is about Tony Sarg, who created the balloons for the original Macy's Thanksgiving Day Parade – and, indeed, started the tradition of having helium characters floating over New York during this November holiday. Sweet's mixed media, experiments with typeface, and shifts in perspective were appealing to some in the group, but others were more critical. I enjoyed the book, but, given the discussion that preceded its 3rd-place finish, I was surprised to see it land in our Honor category. Oh, and speaking of surprises, here are some ….
Books That I Thought Were Cool But That Didn't Make the Cut:
Jon Klassen, I Want My Hat Back.
I was surprised that this one didn't even land in an "Honor" category for us. There was some conversation about it as a contender for the Geisel Award, which may be an accurate predictor, but shouldn't preclude it being a contender for the Caldecott. My guess is that its minimalist aesthetic may have cost it a few points, when in fact that should have won it points. The book is a masterpiece of economy and wit. Each detail works exactly right. And it's really funny. I hope Klassen gets something for this one.
Fans of the book might enjoy Not Just For Kids' interview with Klassen, in wich he describes the book as follows: "I wanted to try and make it seem as though it was a badly rehearsed play with animals who were sort of brought in for the day to read these lines."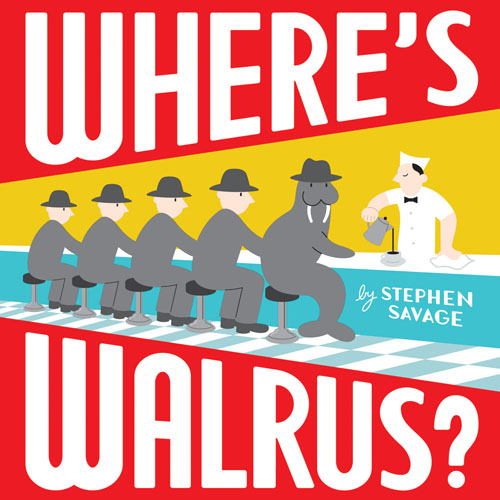 Stephen Savage, Where's Walrus?
I've an affinity for funny books, so naturally I'm drawn to this one – a comic tale of a walrus on the run, that mixes the find-the-character game of Where's Waldo? with a playful narrative and plenty of joie de vivre. Its design recalls posters from the 1930s: bold colors, sharp contrasts, and large bright shapes that look like they were printed. Savage has created a wordless tale that bears repeated readings. Good stuff.
And, ah, it has – as Julie Walker Danielson recently observed – been a great year for picture books. Chris Van Allsburg's Queen of the Falls, Chris Raschka's A Ball for Daisy, Mat de la Pena and Kadir Nelson's A Nation's Hope: The Story of Boxing Legend Joe Louis, Maurice Sendak's Bumble-Ardy. And that list is far from complete.
So, what do you think? What are your favorite picture books from 2011? And which do you think will win the Caldecott Medal?
Related links: