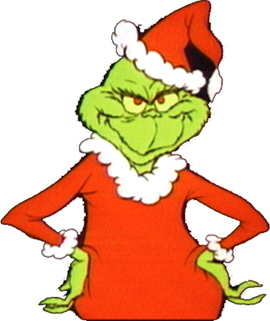 I'd hoped to post some new (well, new to you) mixes for the holidays, and I may yet manage to do so. Â It's been the busiest semester of my professional career and, indeed, of my life. Â And, where I'm currently staying, there's no wi-fi… well, unless I poach some from another apartment. Â (I'm writing this on the train to NYC.)
Last year, I did manage to get up a few mixes, and they remain ready to supply holiday cheer:
Essential Holiday Tunes (6 Dec. 2010). Â A selection of my favorites, including the Glam Chops, Gayla Peevey, Swingerhead, the Rondelles, the Ronettes, and the Ravonettes!
Blue Christmas (10 Dec. 2010). Â A downbeat holiday mix, for when you have the holiday blues.
You're a Mean One, Mr. Grinch (20 Dec. 2010). Â 15 versions of "You're a Mean One, Mr. Grinch" because, well, why not?
Enjoy!