Maurice Sendak, Ellen Levine, Jean Craighead George, Leo Dillon, and now Jose Aruego. Â It's been an all-too-mortal year for children's books. Â Mr. Aruego died on August 9, his 80th birthday.
I never met Mr. Aruego, but he did kindly grant Julia Mickenberg and me permission to use his illustrations for Charlotte Pomerantz's The Day They Parachuted Cats on Borneo (1971) in Tales for Little Rebels (2008). Â For all such permission requests, I included a self-addressed stamped envelope to facilitate the reply. Â He returned the envelope, embellished with his own beautiful script rendition of my name.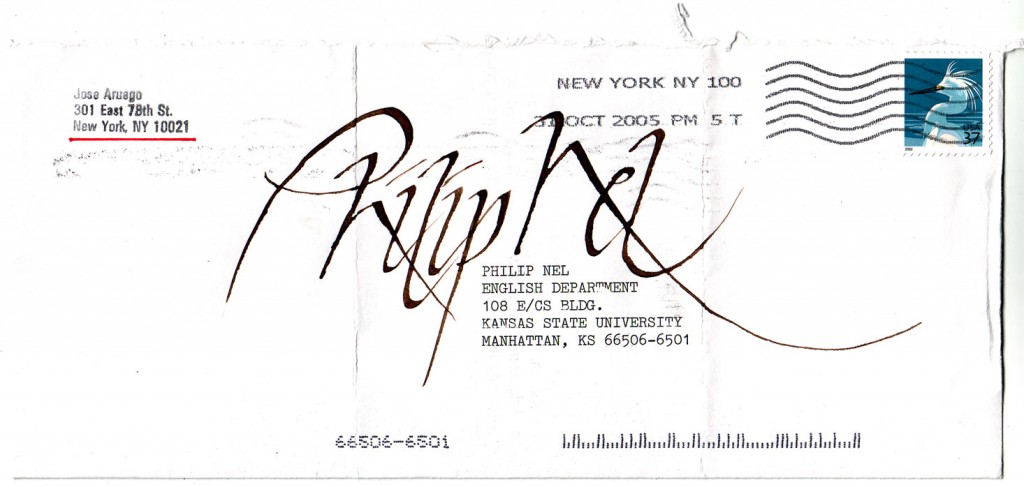 It seemed as if, even though this was a mundane request, he was going to respond with his full attention. Â Next to his signature, he added — in beautiful tiny script, on a post-it note — a request for a copy of the book, once published.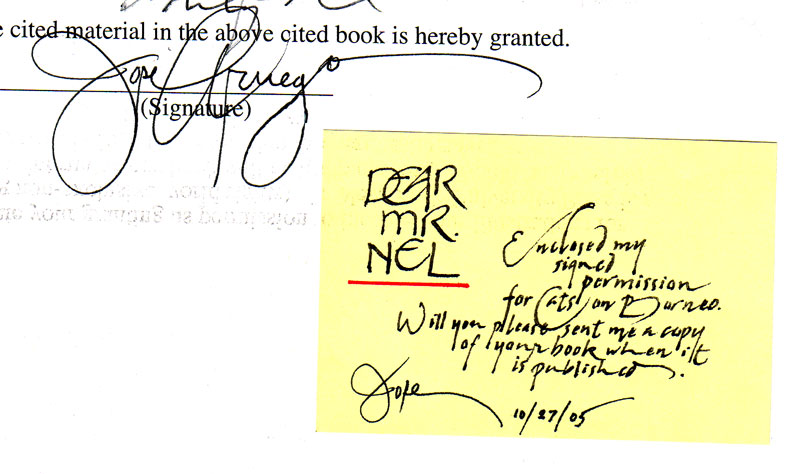 His biography is a fascinating one.  As we note in Tales for Little Rebels, he grew up in Manilla where, at school, he sat next to and befriended Benigno Aquino – the Philippine leader assassinated (decades later) for opposing Ferdinand Marcos.  Though as a young man Aruego trained to practice law, he lost the sole case he tried, leaving the profession after a mere three months.
Aruego's heart wasn't in the law.  It was in art.  Inspired by his childhood love of comic books, he decided to study art in New York City, because he thought of it as the comic-book capital of the world.  In the late 1950s, he enrolled at the Parsons School of Design, studying with Leo Lionni – the artist about to gain fame in the children's book world for Little Blue and Little Yellow (1959), Swimmy (1963), Frederick (1967), and many others.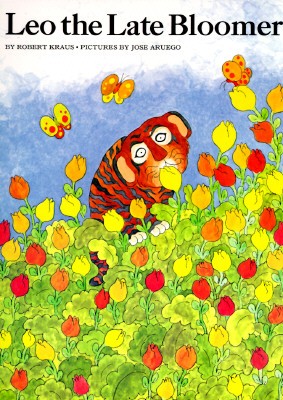 After graduating, Aruego worked for ad agencies, sold cartoons (New Yorker, Saturday Evening Post, Look), and eventually decided on pursuing free-lance illustration full-time.  He married and later divorced artist Ariane Dewey: they co-illustrated over forty-five books together, both before and after the dissolution of their marriage.  He also illustrated over a dozen by Robert Kraus, including Whose Mouse Are You? (1970) and Leo the Late Bloomer (1971).
A bit of a late bloomer himself, Aruego created many great children's books during his over fifty years as an artist. Â He's a great example of a person who followed his own path, and, in so doing, found his true talent. Â Rest in peace, Mr. Aruego. Â Thanks for leaving us all the gift of your sensitive, detailed, warm, amusing art.
Related links: