With thanks to the Children's and Adolescent Literature Community (ChALC) for organizing the event and the Manhattan Public Library (especially Melendra Sanders) for hosting it, we held a Mock Caldecott at this afternoon. We weren't able to get all of the books we wanted to look at, and we likely overlooked other Caldecott contenders. But, based on what we did get to review, here are the top choices of our group (composed of undergraduates, graduate students, children's lit faculty, and members of the community).
The Winner

: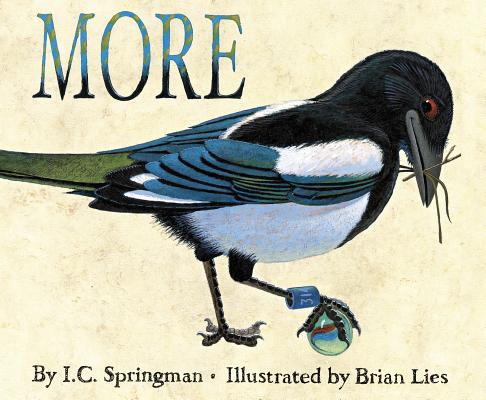 Brian Lies, More (text by I.C. Springman).
The people voting for this one felt that Lies' artwork makes this book work. The brief text offers only indicators of quantity ("a few," "lots," "too much"); the illustrations of all the items the magpie gathers result in an increasingly full nest. While there's clearly some didactic intent (the magpie hoards too much), the pictures convey the accretion of stuff in a way that's playful and fun. The book strives to teach us to want less, but never does it feel like it's preaching at us.
The Honor Books

: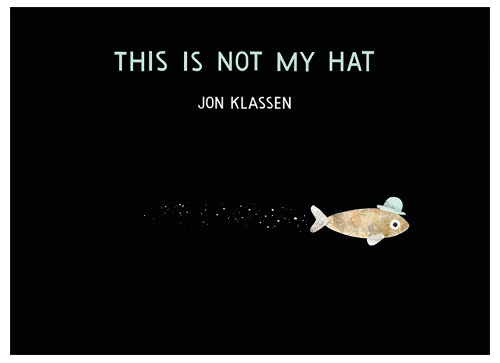 Jon Klassen, This Is Not My Hat.
This book won praise for the dynamic relationship between the pictures and words. The small fish thinks that the large fish (from whom he stole the hat) will never catch him, but the illustrations contradict him. If the premise (hat thievery!) recalls last year's excellent I Want My Hat Back, Klassen's new chapeau-centric book holds its own and, in some senses, may be even better than his 2011 effort. It's no sequel to the other book, but a completely new work, complete with hat-based humor.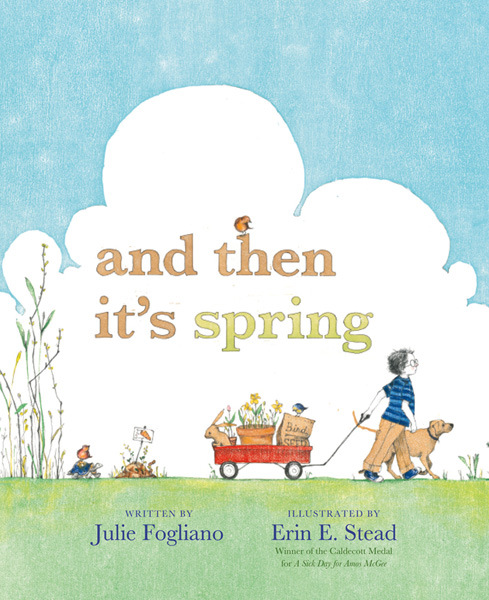 Erin Stead, And Then It's Spring (text by Julie Fogliano).
People enjoyed the very detailed illustrations, which offered the eye many places to look. Each of the animals in the pictures (none of which were named in the text) had its own distinct personality, and were fun to follow from page to page. As is true of the other two books, the text here is very brief; Stead's pictures carry the day, telling us of those days just before spring, when everything looks brown. Great balance between artwork and words.
There were many others that didn't quite make the cut. For example, Laura Vaccaro Seeger's Green, Karina Wolf's The Insomniacs (a particular favorite of mine), Maurie J. Manning's Eisner-esque Laundry Day, Mac Barnett and Jon Klassen's Extra Yarn all made the finals. And we were sorry to discover that the artist behind Up Above and Down Below, Paloma Valdivia, lives and works in Chile. (The Caldecott goes to American illustrators.) Many of us loved that book, but… it was ineligible due to the nationality of its artist.
So. What are your favorite picture books from 2012? And which do you think will win the Caldecott Medal?
Related links: