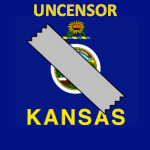 In response to the Kansas Board of Regents' draconian, unconstitutional social media policy, a group of concerned faculty and students from Kansas State University drafted an Academic Freedom statement, during this past summer. I was not a member of this group, but I fully endorse their statement, which can be found as no. 3 on Kansas State University's Optional Syllabi Statements (scroll down).  For your reference, I'll also reproduce it here:
Academic Freedom Statement

Kansas State University is a community of students, faculty, and staff who work together to discover new knowledge, create new ideas, and share the results of their scholarly inquiry with the wider public. Although new ideas or research results may be controversial or challenge established views, the health and growth of any society requires frank intellectual exchange. Academic freedom protects this type of free exchange and is thus essential to any university's mission.

Moreover, academic freedom supports collaborative work in the pursuit of truth and the dissemination of knowledge in an environment of inquiry, respectful debate, and professionalism. Academic freedom is not limited to the classroom or to scientific and scholarly research, but extends to the life of the university as well as to larger social and political questions. It is the right and responsibility of the university community to engage with such issues.
I encourage faculty and staff at Kansas State University to adopt this statement, and faculty and staff at other Kansas universities to adopt a similar statement.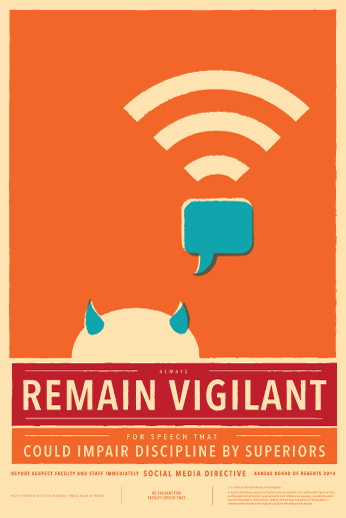 I would also encourage all Regents who voted for the Social Media Policy to be swiftly removed from the Kansas Board of Regents, since none of them have any business serving on such a body. But, that, of course, is a subject for another blog post – and has already been covered in great detail on this blog, as well as in the local and national media.
On this blog, see:
Finally, thanks to the group who drafted this statement! (I'm deliberately not naming them in this post because I don't know if they want to be publicly identified. It's conceivable that their work might be seen as disloyal, unharmonious, etc.)