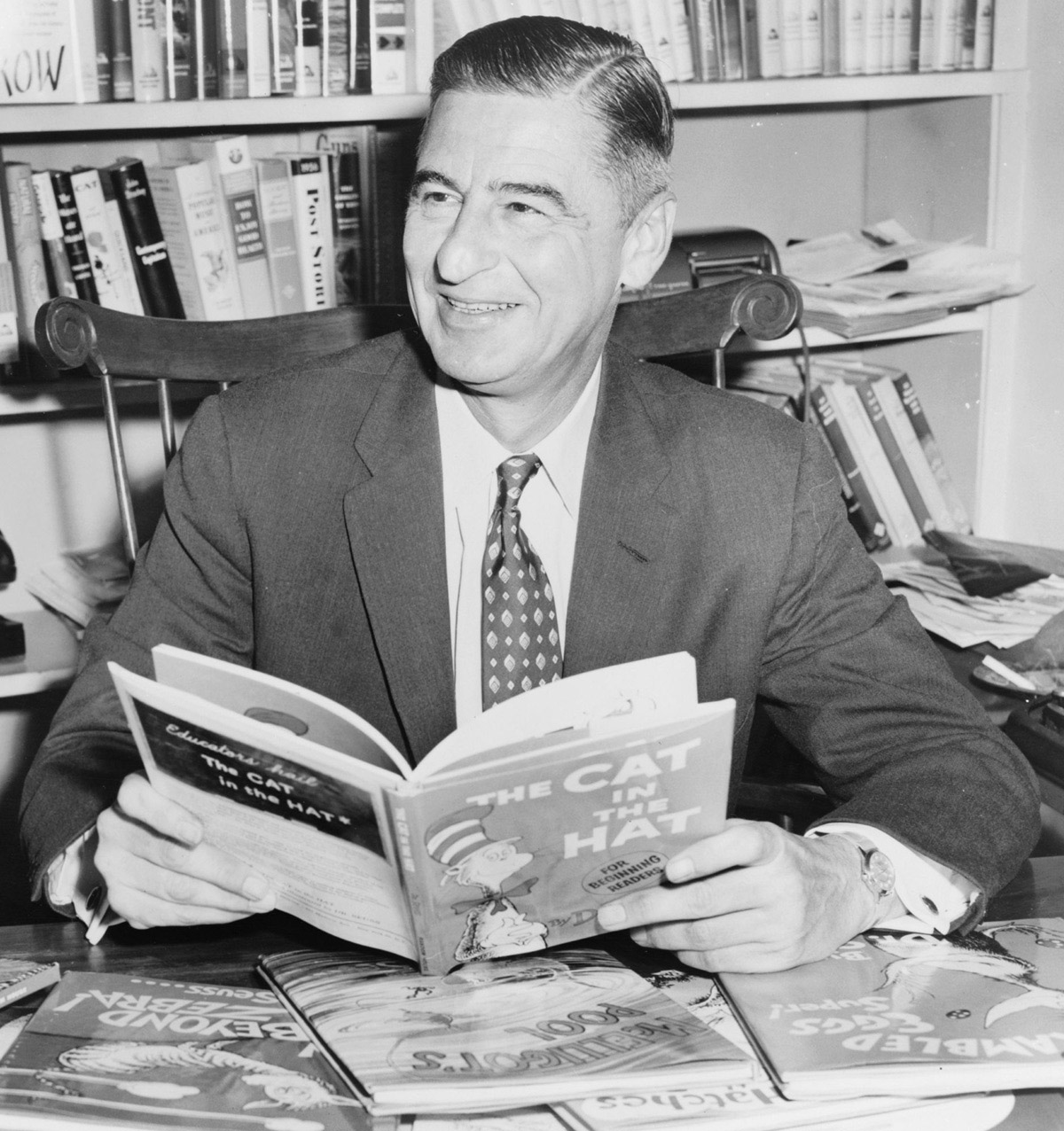 Offering a great example of information without context, The Week's Amanda Green says we should not pronounce "Dr. Seuss" as "Doctor Soose" but as "Doctor Zoice." Â She's wrong.
The professional pseudonym of Theodor Seuss Geisel is Dr. Seuss, and all the English-speaking world pronounced it "Doctor Soose." Â If you pronounce it "Doctor Zoice," you'll sound like a fool.
It is true that the middle name of Theodor Geisel — "Seuss," which was also his mother's maiden name — was pronounced "Zoice" by the family, and by Theodor Geisel himself. Â So, if you are pronouncing his full given name, saying "Zoice" instead of "Soose" would not be wrong. Â You'd have to explain the pronunciation to your listener, but you would be pronouncing it as the family did.
However, if you're referring to the author of books for children, you pronounce it "Doctor Soose." For his pseudonym, Dr. Seuss accepted this pronunciation of his middle name.
Since you may have arrived at this page from anywhere (and may not be a regular reader of this blog), I should tell you that I'm the author of Dr. Seuss: American Icon (2004) and The Annotated Cat: Under the Hats of Seuss and His Cats (2007).  I also wrote the bio. and timeline for Random House's Seussville website.  The beginning of that bio. includes the pronunciation information ("Zoice"), which I learned from Judith and Neil Morgan's excellent Dr. Seuss and Mr. Geisel (1995).  If you read one secondary source about Seuss, their book is the one to read.
Related content on this blog: