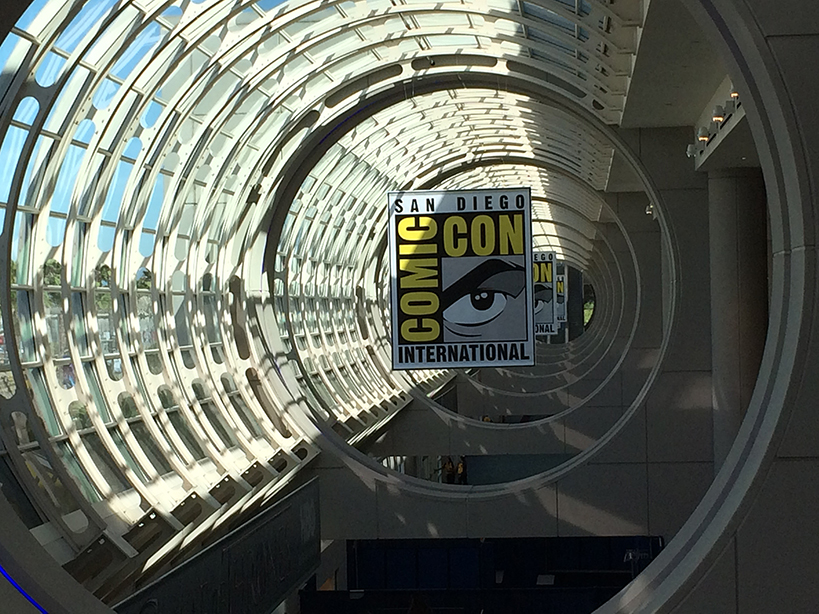 The world is too much with us; late and soon,

Getting and spending, we lay waste our powers;–
SHARKNADO

GO SHARK YOURSELF!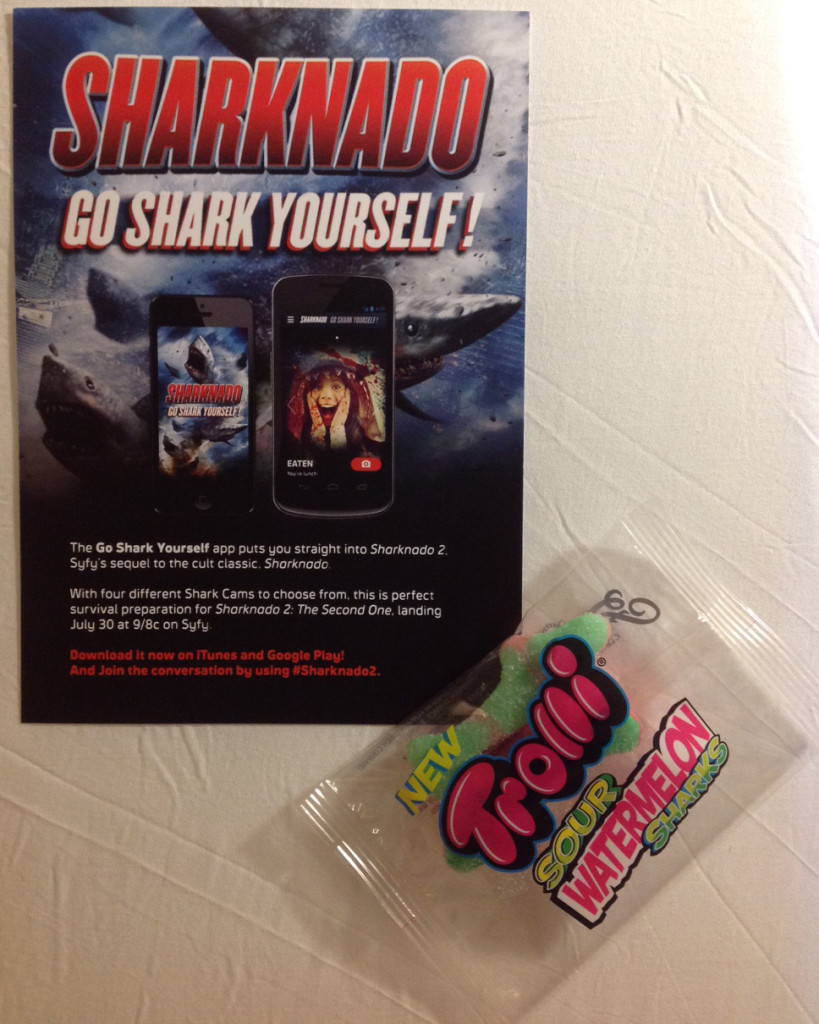 Greetings! I'm here at Comic-Con in San Diego, delivering a glimpse of the goings-on for you, my loyal readers. It is the very first evening of Comic-Con (though there are some sneak previews this evening, the programming proper begins tomorrow). So, I thought I would begin by assuring you that, despite what you may have heard from Fox News and other pessimists, capitalism is thriving here. Advertising covers all available surfaces:
buildings,…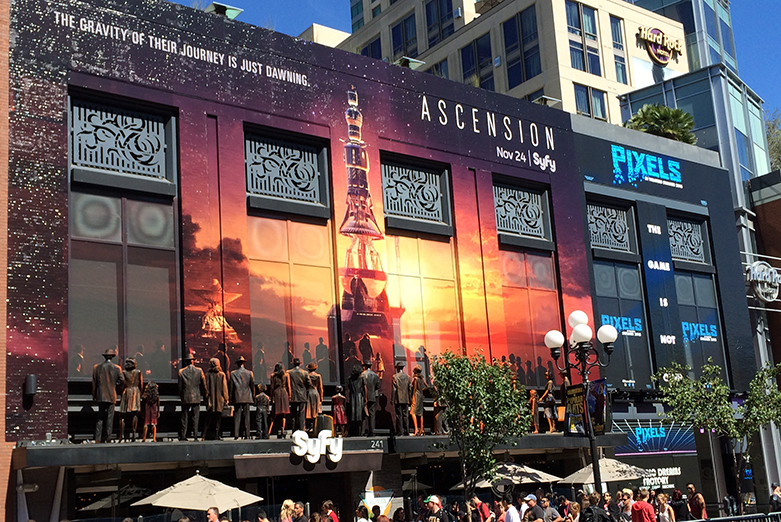 the train,…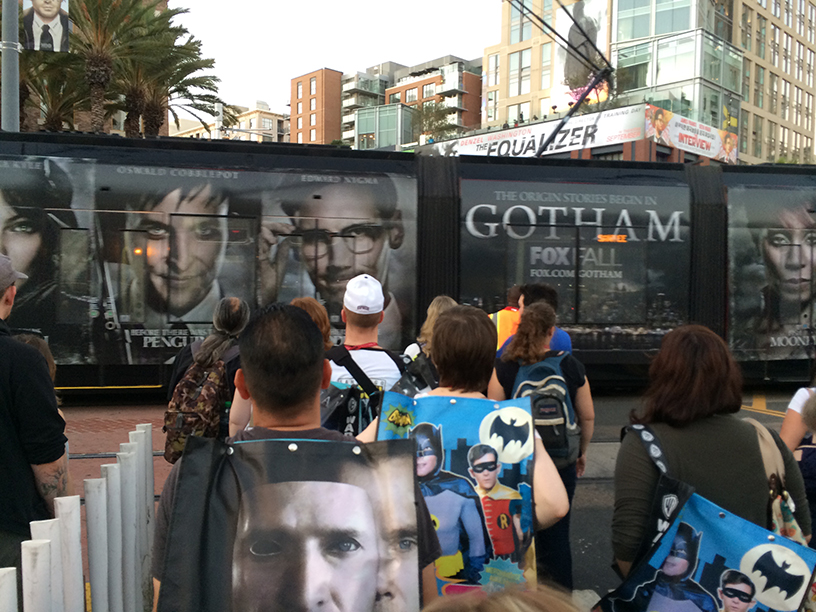 and, of course, the body.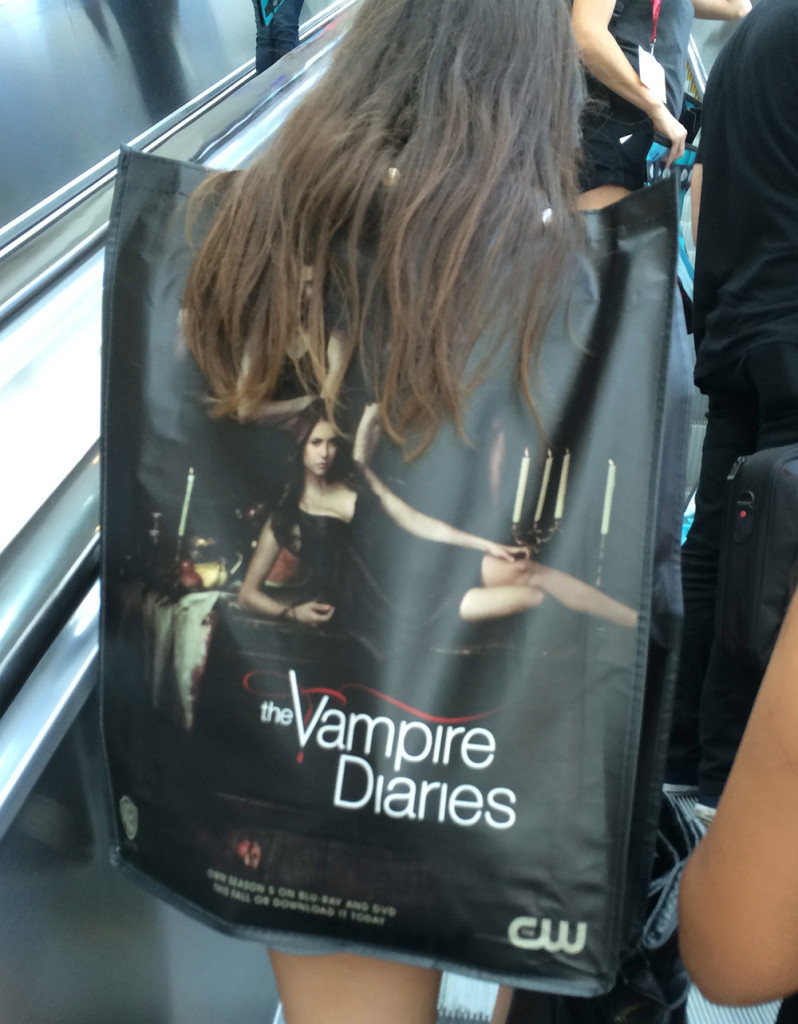 All those who register for Comic-Con get one of these great big canvas bags/backpacks, designed to carry lots of merchandise (and to go a bit easier on the back than a tote bag would!). Beyond making it easier for you to carry what you buy, each bag also turns the user into a walking billboard, advertising whatever is on the back.  Mine has Adam West and Burt Ward, in the original Batman TV series (1966-1968), which will be released on DVD and Blu-ray later this year.
Speaking of advertising,…
---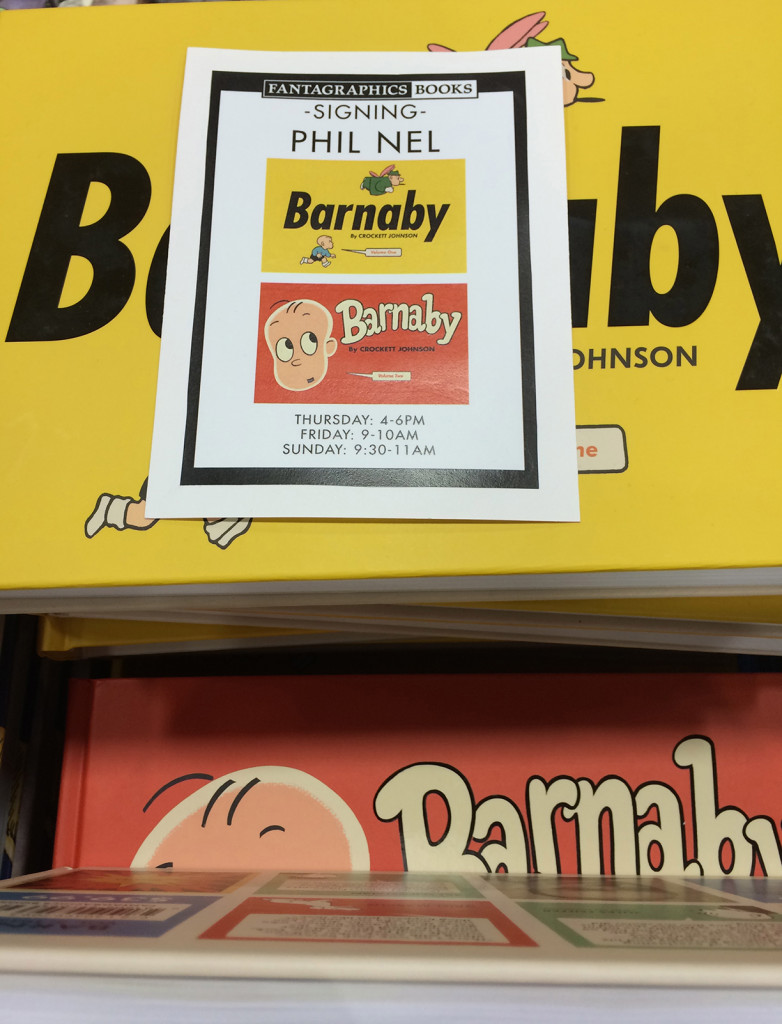 I'll be at the
Fantagraphics booth (#1718)
, signing 
Barnaby
 books (which I co-edited with Eric Reynolds). Currently available: 
Barnaby Volume One: 1942-1943
 (2013) and 
Barnaby Volume Two: 1944-1945
 (2014).
Schedule of my signings (and the far more illustrious people who will be signing at the same time):
Stop on by, even if it's just to say hi! And click here for full schedule of Fantagraphics authors & editors.
---
For those who have a four-day pass or "Professional" badge (as I do), the exhibit hall was open tonight for three hours. Â It's nice to get in before the hall gets too crowded.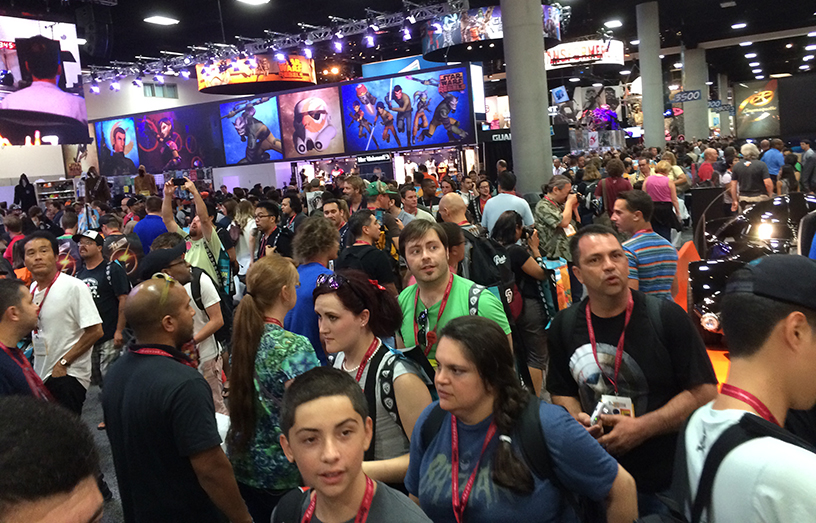 I'm only being partially ironic in saying it's not yet too crowded. I was in this section of the exhibit hall on the first full day of the conference last year, and it was shoulder-to-shoulder. You couldn't move at all. Tonight, movement was still possible.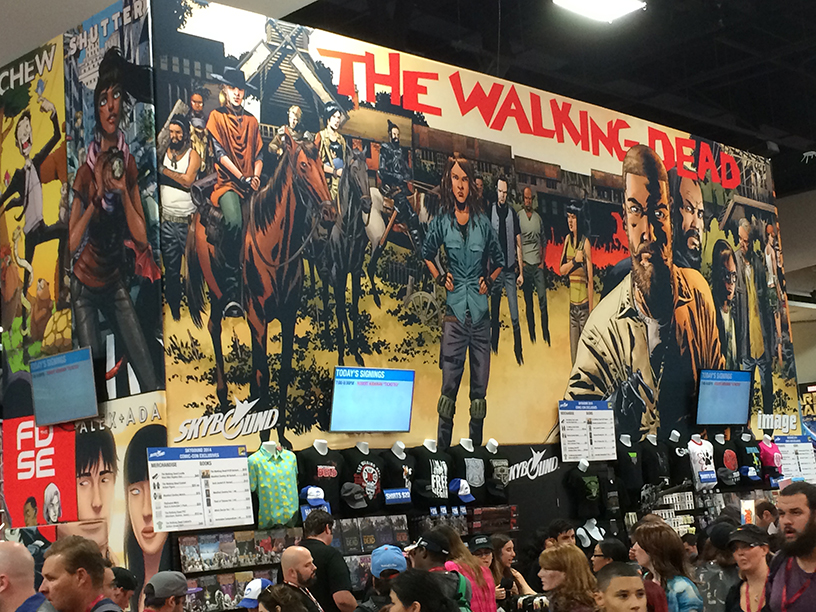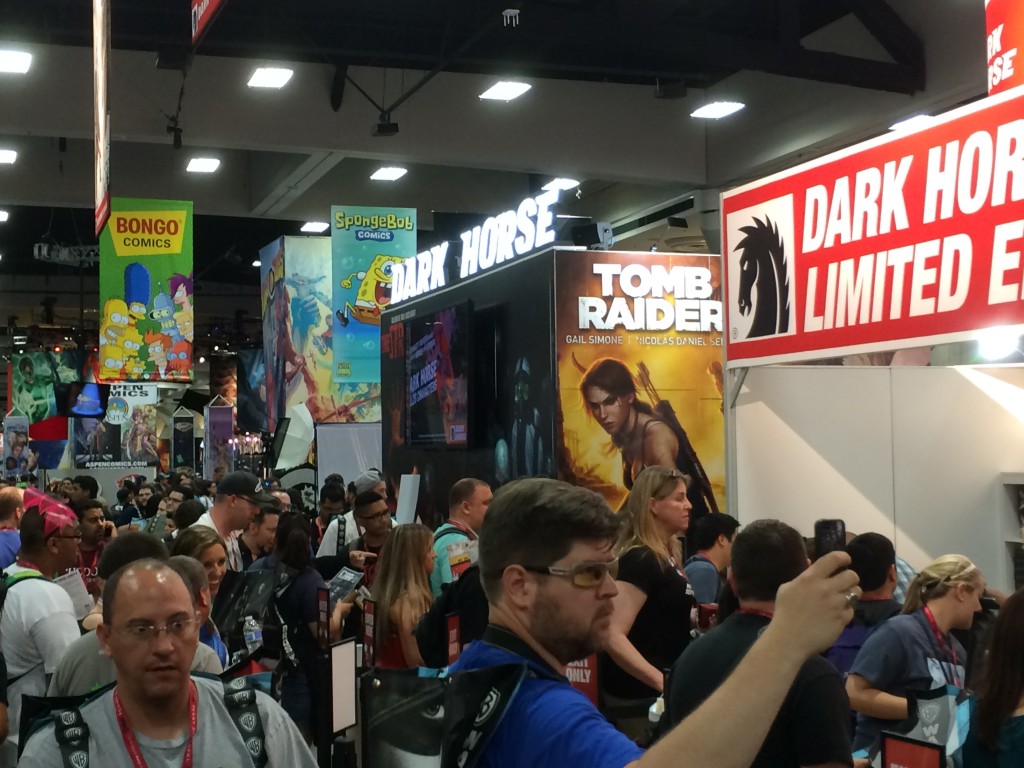 So many people to meet! In the photo below, I greet fellow educator Principal Skinner, and we grin maniacally at each other. As we always do.
Last year, I got to meet Snoopy. I didn't see him this evening. I hear he's been spotted atop his doghouse, with his typewriter, working on his novel. Maybe that round-headed kid can convince him to come by and meet his fans. Here's hoping!
Why, hello, Kitty! Â And Black Rose Alice!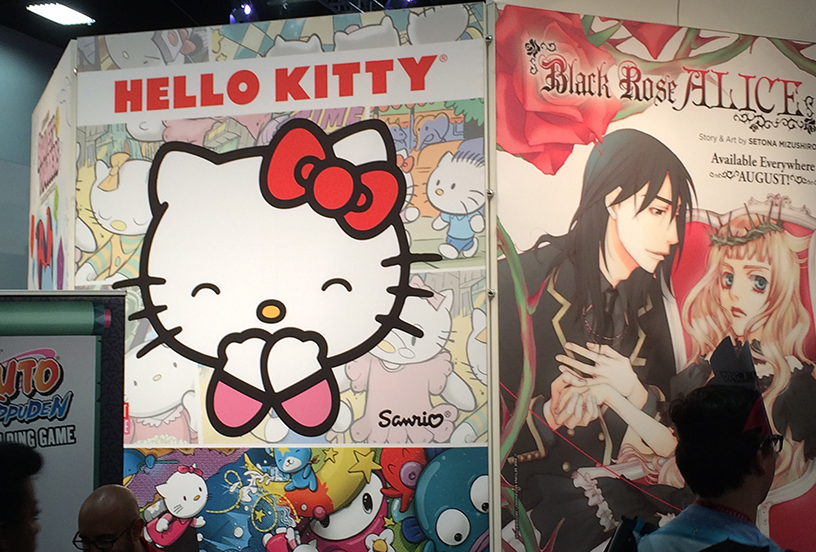 Hello, Monster High merchandise!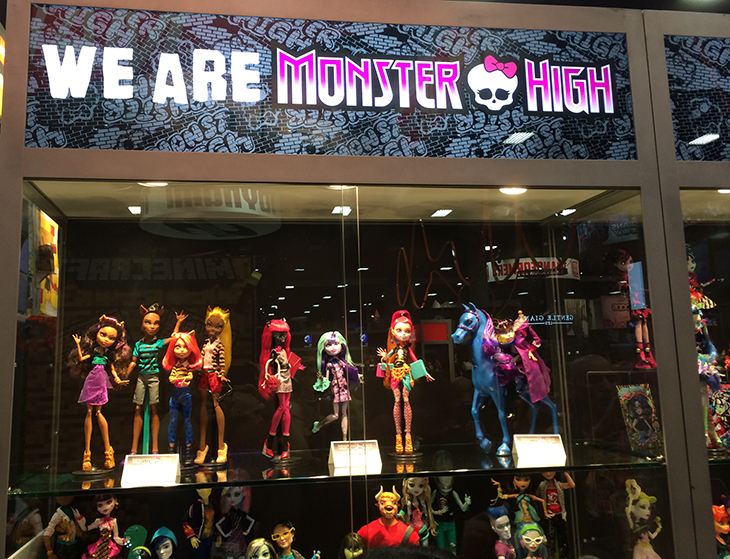 Hello, Spawn! Â And Rocket Girl! Â And Rat Queens! Â And, oh, who am I kidding? Â I'm out of my depth here.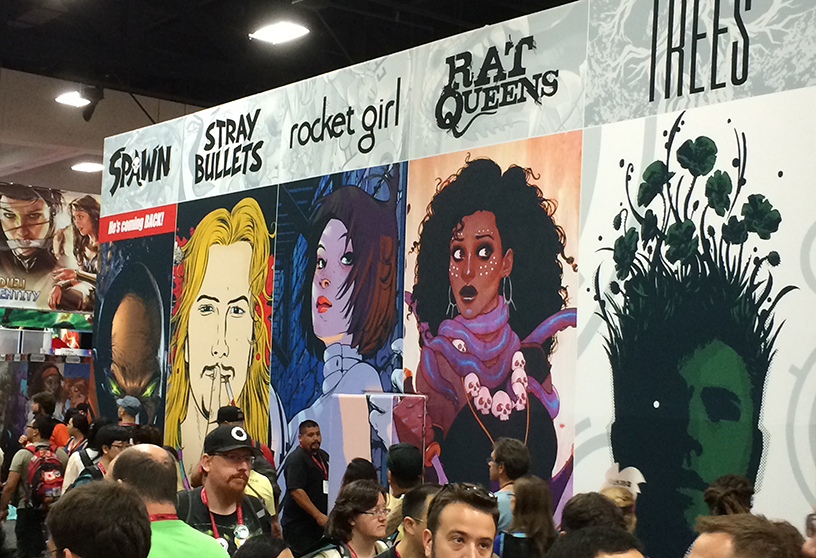 I don't follow the entertainment industry that closely anymore. There are good television programs and films out there. But I rarely get around to watching them. I recognize the older characters – though I'm amused to see Alfred E. Newman peeking out from between superheroes….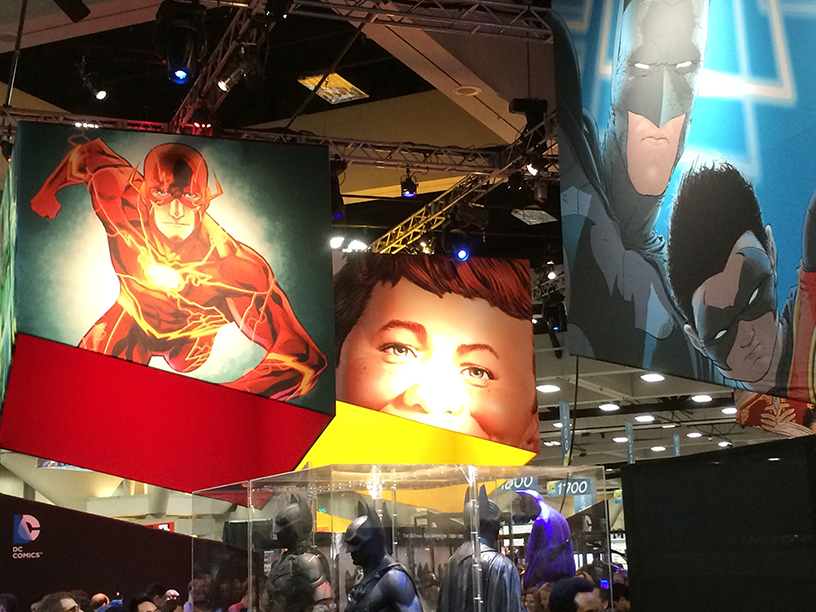 I'm here for the comics – or "graphic novels," to use the preferred industry term. I like to see what's being published: new stuff, classic comics, kids' comics, all of it. And I like to learn from the creators and the scholars on the comics panels.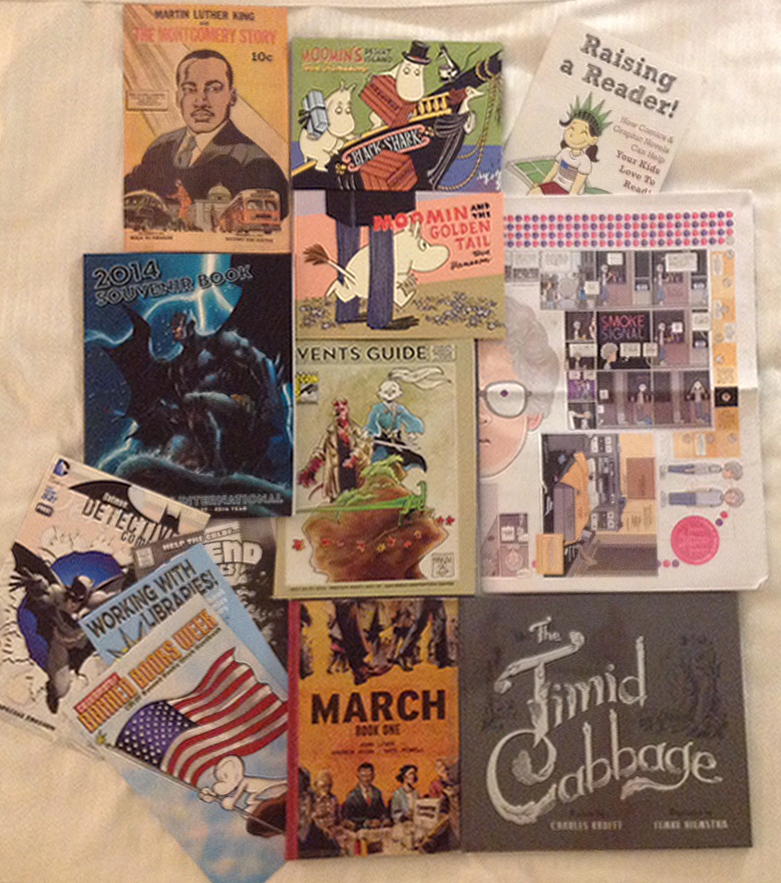 This year (as last year), I'm also here because a book I worked on was nominated for an Eisner – this year, it's Crockett Johnson's Barnaby Volume One: 1942-1943 (co-edited with Eric Reynolds, for Fantagraphics; designed by Daniel Clowes, foreword by Chris Ware, intro by Jeet Heer, Afterword & Notes by me). Will I become a two-time Eisner Loser? We'll find out Friday evening….
---
Comic-Con 2014:
Comic-Con 2013: