Today (20 Oct. 2018) would be Crockett Johnson's 112th birthday.  In commemoration of that event, here is the second of two posts for you!  The first was an interview with the author and the publisher of the new satirical book Donald and the Golden Crayon.  The second – below – is a Harold collection featuring an afterword by me!
---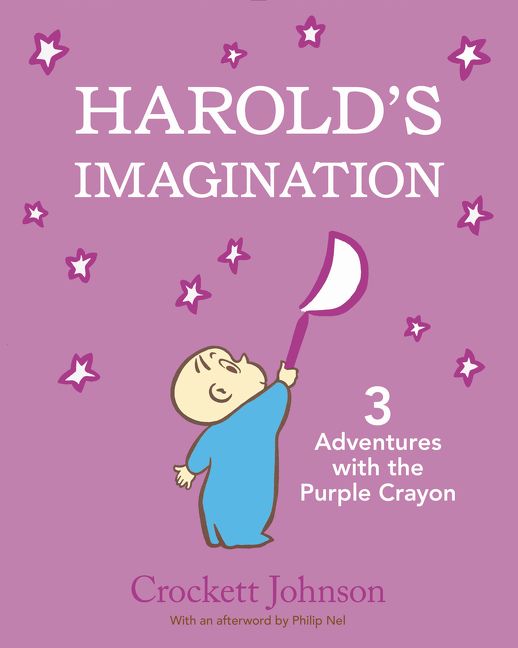 Just last month, HarperCollins published three Harold stories at roughly twice their original size in Harold's Imagination: 3 Adventures with the Purple Crayon.  Which 3?  Well, Harold and the Purple Crayon (1955), of course.  That is followed by Harold's Fairy Tale (1956), which in turn is followed by the final of the seven Harold books, Harold's ABC (1963).
And after that,… a brief, illustrated afterword from yours truly.  It includes Crockett Johnson's first published cartoon, photos of Crockett Johnson, a photo of his nephew Harold Frank (for whom Harold is named), and more!  It's also my first time writing non-fiction for a younger audience.  I hope you enjoy it!
---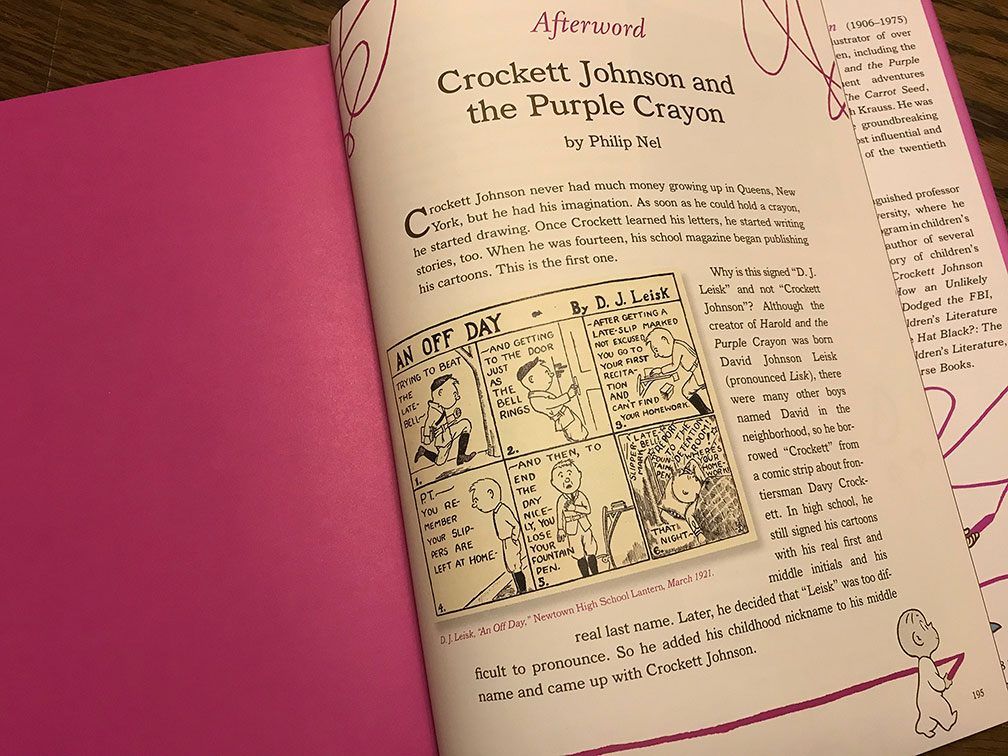 ---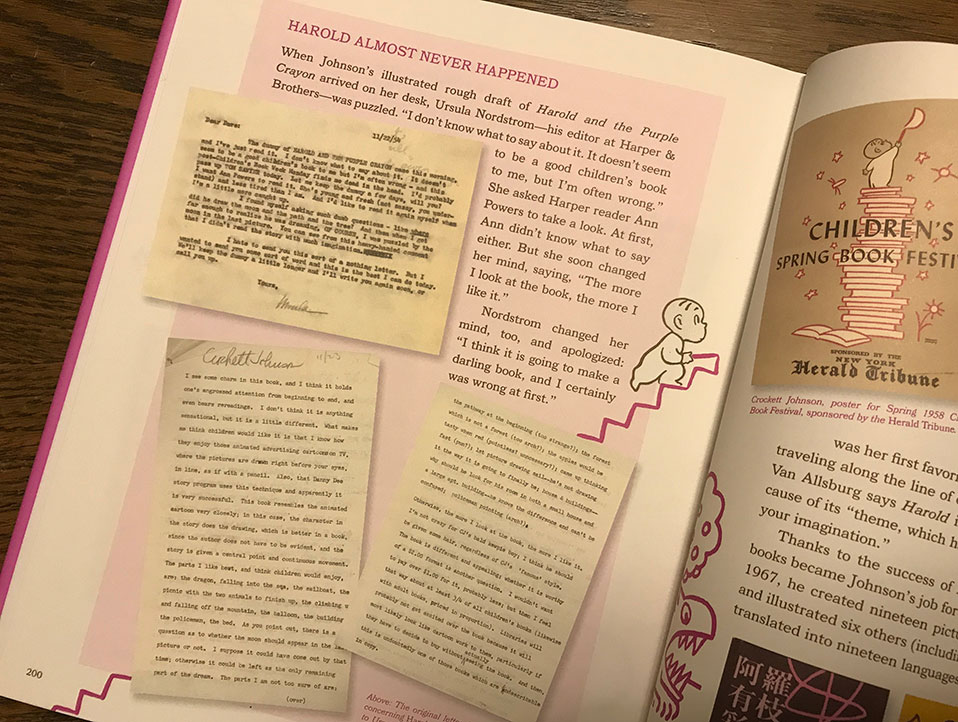 ---
Crockett Johnson birthday posts from previous years