Today is the 111th birthday of Crockett Johnson (1906-1975). To celebrate, let's take a deep dive in his oeuvre – looking at one of his lesser-known books, This Rich World.
---
The popular story is that Crockett Johnson began creating books for children when he illustrated Ruth Krauss's The Carrot Seed (1945). This is a compelling narrative. Krauss was his wife, it was his first book for Harper (which would later publish his Harold books), and The Carrot Seed became a classic.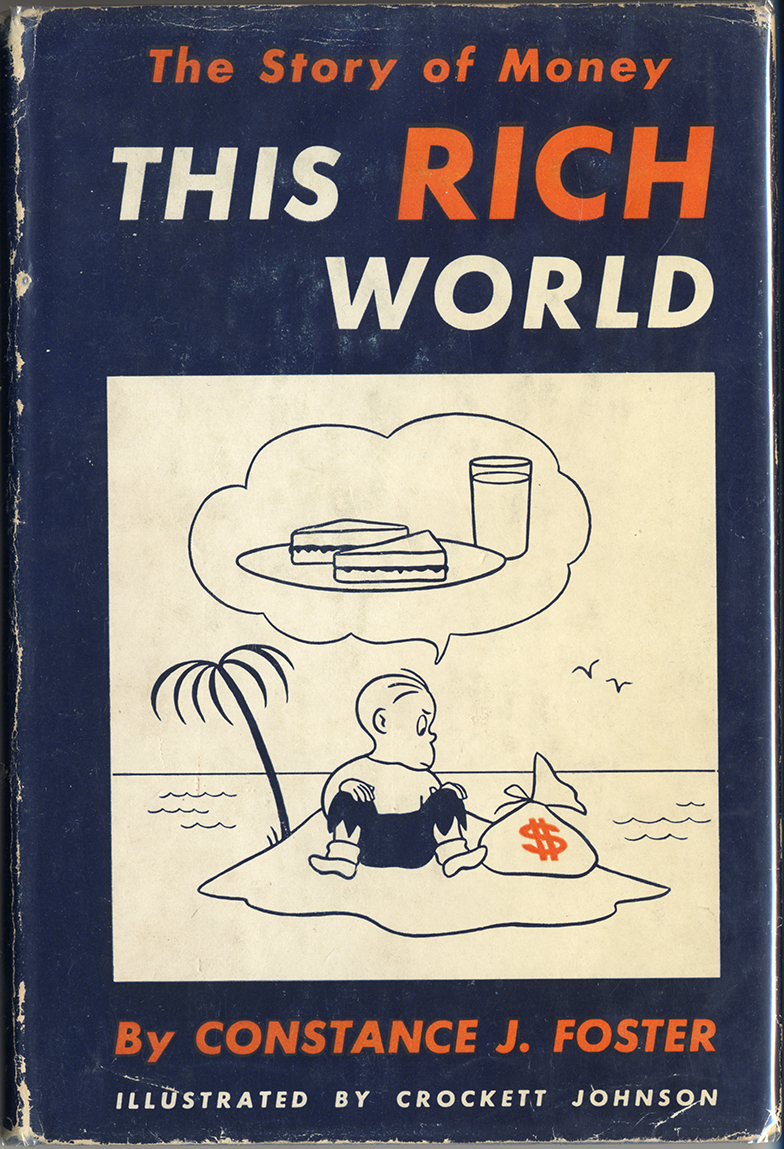 But the first book expressly for children that was illustrated by Crockett Johnson is Constance J. Foster's This Rich World: The Story of Money (1943).  I say "book expressly for children" because, though his daily strip Barnaby included children among its readers, the comic – which yielded two books (in 1943 and 1944) – did not imagine young people as its primary audience. This Rich World: The Story of Money did.  As the dust jacket's inside front flap says, "Into this unusual and delightful book have been packed all the things the young reader wants to know about money."
As you might expect, some of the information in a book published three quarters of a century ago feels dated: This Rich World is too easy on colonialism and favors masculine pronouns (men earn money).
---
"all the things the young reader wants to know about money"
But there's a lot in here that young people – and many of our elected representatives – could learn from today.  For instance, taxes are the price we pay for living in a civil society.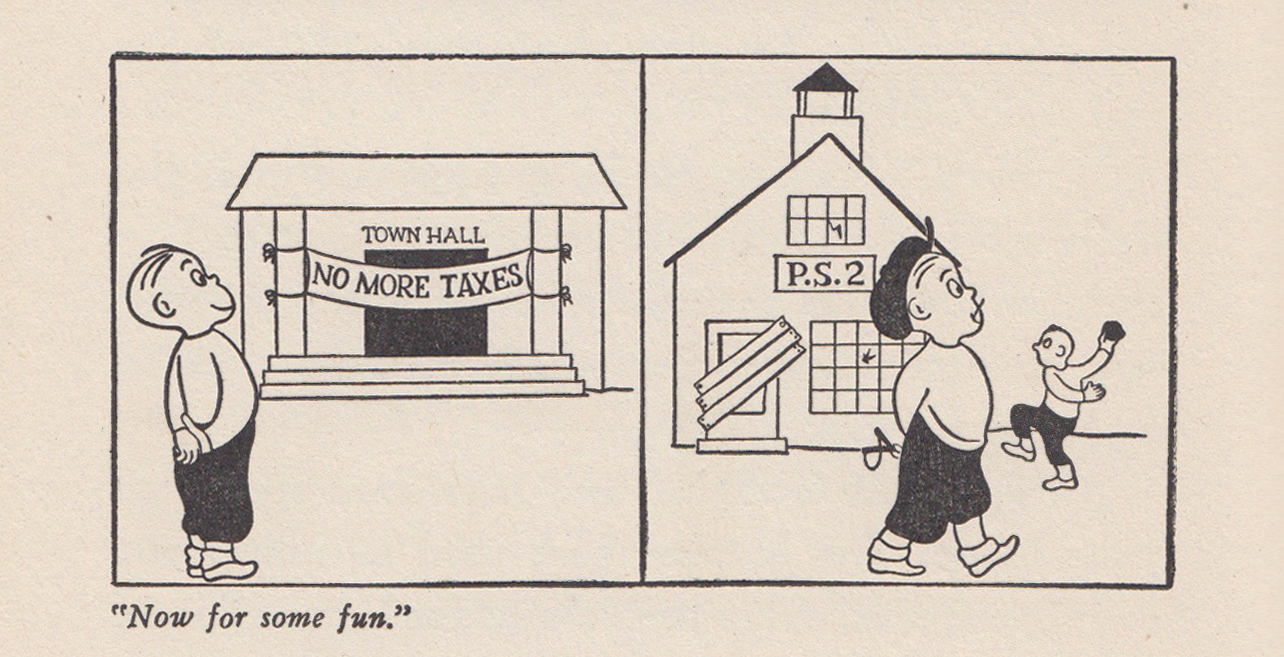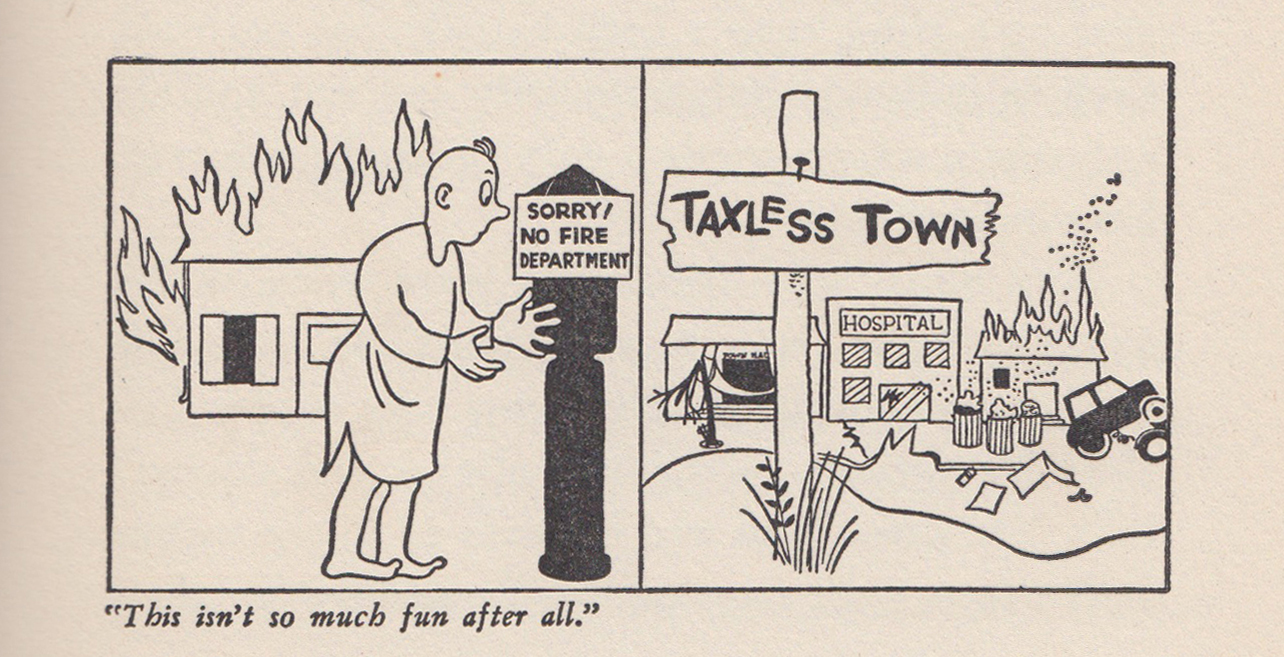 A flat tax (such as a sales tax) is unfair, because the wealthy and the working class pay the same tax, even though it costs the rich a far smaller percentage of their income.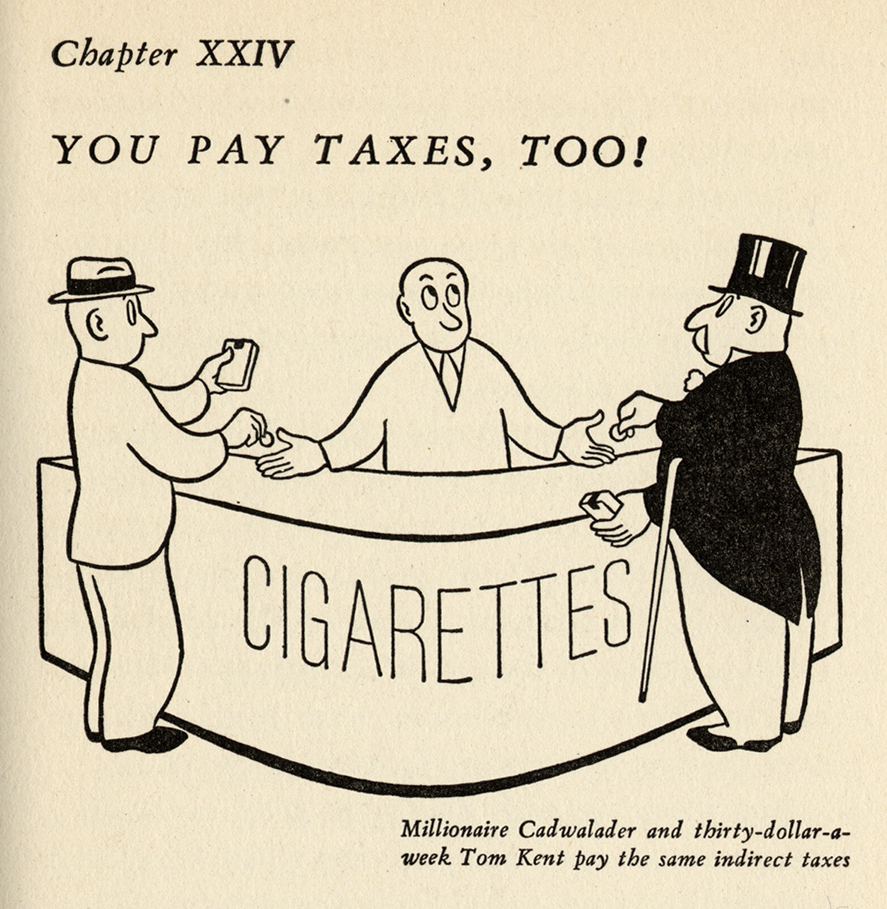 There's interesting trivia, too, such as the derivation of the expression "worth his salt." The word salary derives from the word for salt – a valuable commodity because the "ancient world had no refrigerators and so needed salt and spices to preserve its good" (35). So, "In early Roman times the soldiers received part of their wages in the form of salt. This was known as salarium, or salt money. We still say sometimes that a man isn't 'worth his salt' when he is lazy or shirks his work" (36).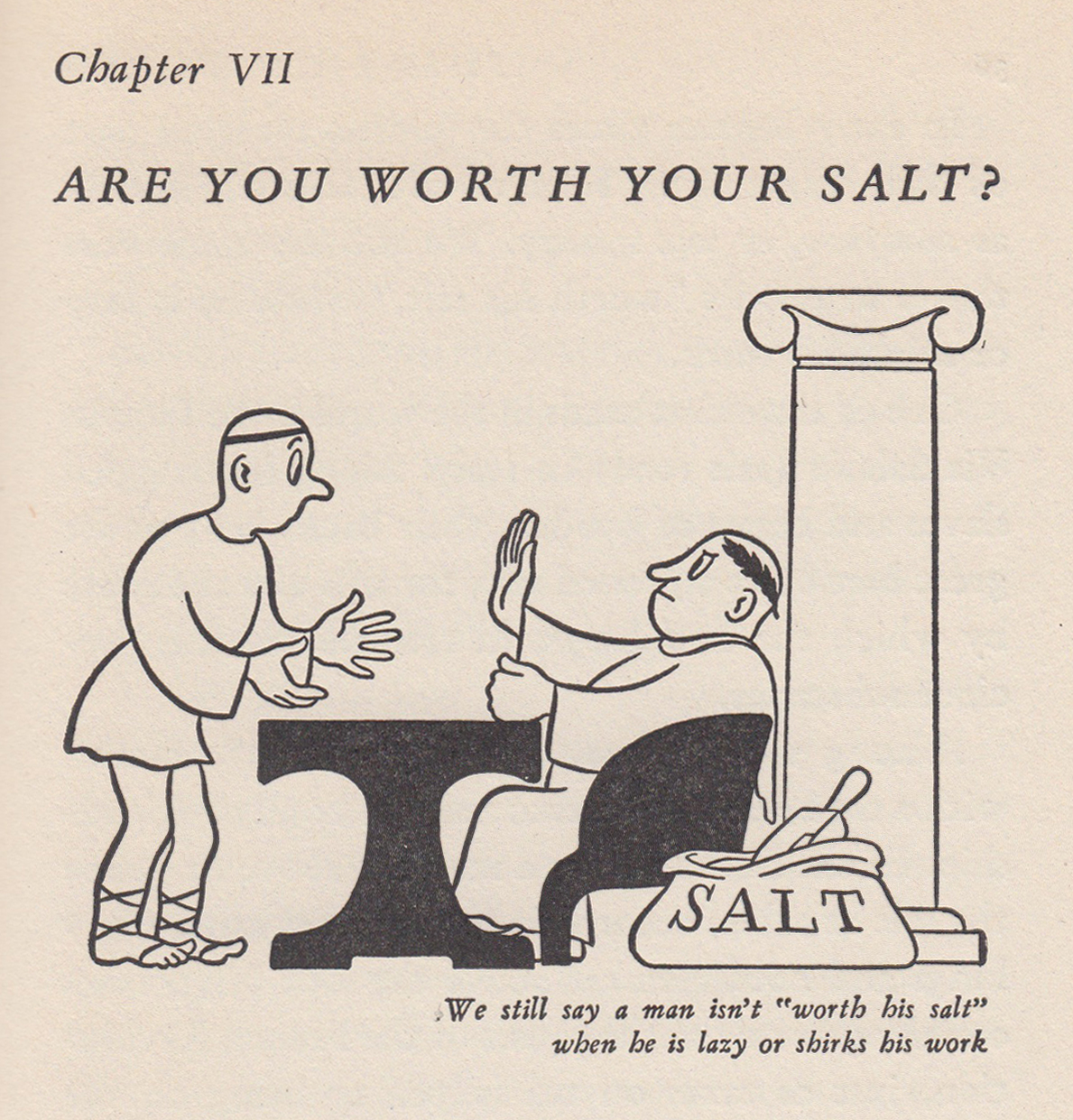 ---
Who was Constance J. Foster?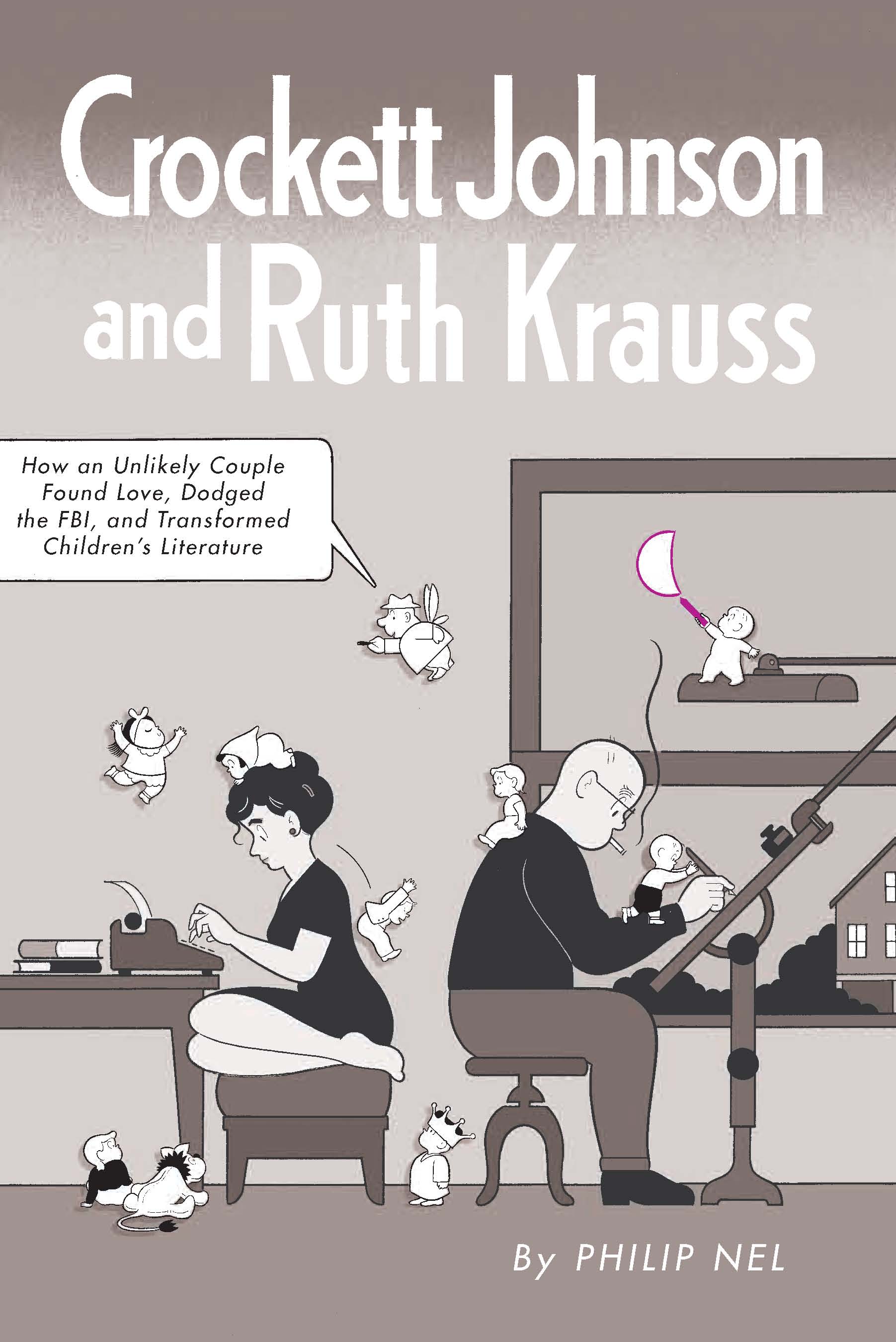 While writing the biography of Johnson and Krauss, I wondered: how did Johnson come to illustrate her book? Were they part of the same social circle? Might they have met? Biographical data on Constance J. Foster is scarce. So, I bought used copies of other books she wrote or co-wrote, hoping that the dust jackets might give me some clues. From her The Attractive Child (1941), we learn that she lives in Great Neck, NY, and that she consulted many experts – most of whom are from New York City.  She has a family (whom she thanks), and was likely then writing for Parents Magazine: one of her thanks goes to that publication's editor. Fathers Are Parents Too (1951), co written with Dr. O. Suprgeon English, tells us that "Mrs. Constance J. Foster has been a free-lance writer since 1927 and her articles have appeared in Parents' Magazine, Good Housekeeping, Ladies' Home Journal, etc." Her pamphlet, Developing responsibility in children (1953), offers much about her philosophy of parenting, but nothing about the author.
As it turns out, our best source is the back dust jacket of This Rich World itself.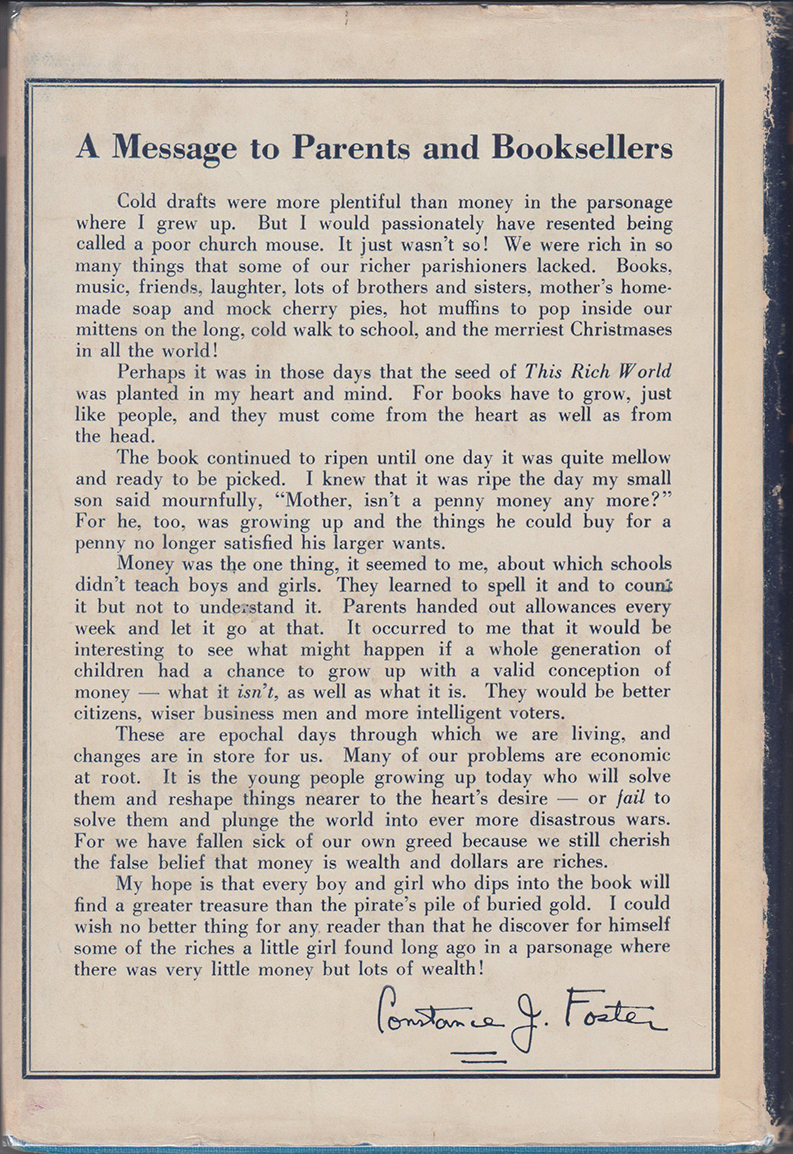 My guess is that she may have met Johnson – if she knew him at all – via Johnson's wife. Krauss was then studying Anthropology at Columbia, and two of Foster's sources for The Attractive Child are affiliated with Columbia. More than that, Krauss's and Foster's shared interest in children's development might have provided occasion for them to meet.
---
Share the wealth
Whatever Foster's connection (if any) to Johnson might have been, the book's message is one that the current occupant of the White House would do well to heed. Foster argues that we should share the wealth. She twice cites Adam Smith's "golden rule of world trade": "It is better for a nation if the other nations with whom it does business are rich, not poor" (71, 157).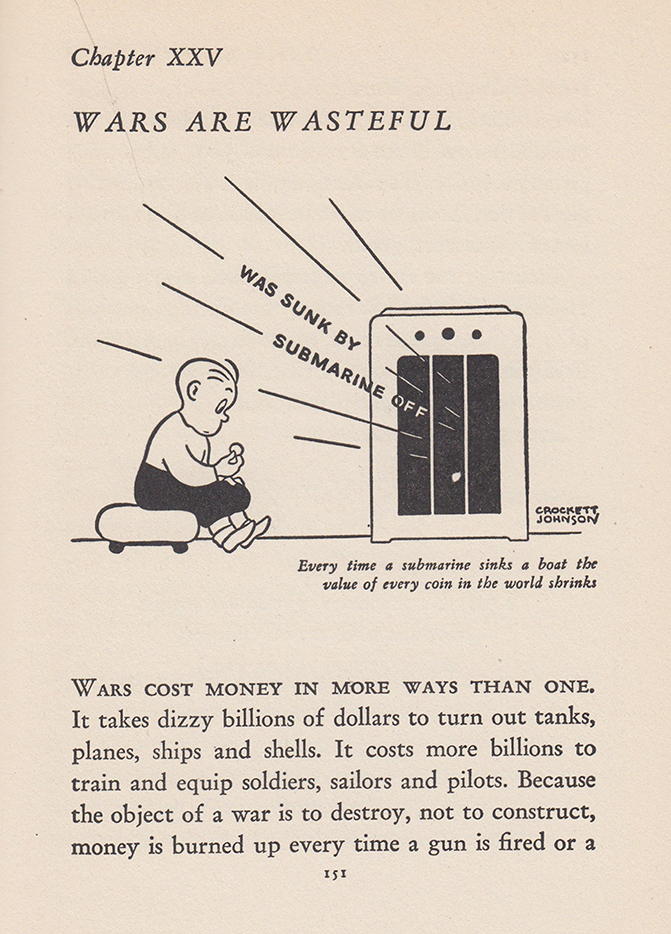 Her final chapter – "Wars Are Wasteful" – repeats that point. If Foster is at times too willing to affiliate free trade with freedom, she also very rightly stresses the need to work together:
Only human brotherhood and the equality of all men, of all colors and races, will work. In the past some people have had more clothes and food and houses than they could use, while others have not had nearly enough. Unless we can build a world in the future in which everybody has enough, then no peace will last long. (157-58)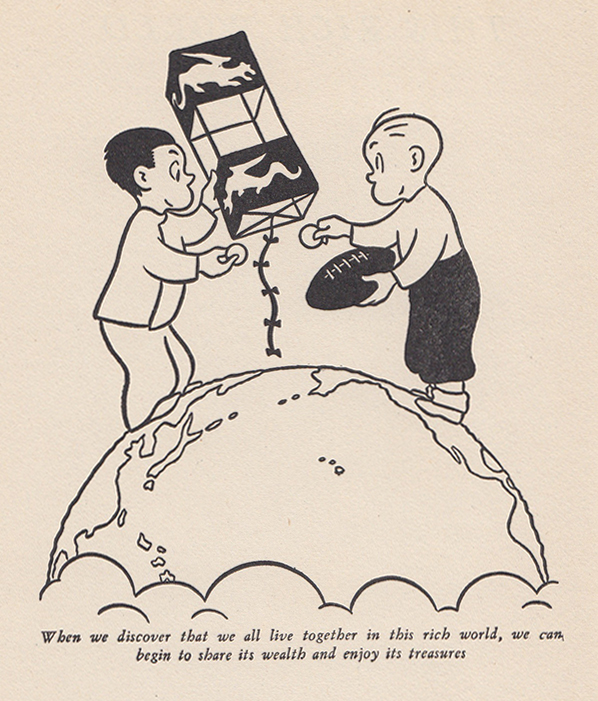 Crockett Johnson's art tells that story, too – the story of money and of the need to distribute it fairly if we are to live in peace.
---
Crockett Johnson birthday posts from previous years