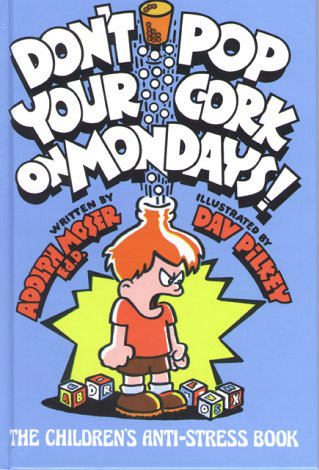 Continuing this quixotic exercise, here is the third entry (of seven) chronicling One Week in the Life of an English Professor (hi, there!). Â As noted on the first post, the goal is to make visible just what the heck it is someone like me actually does. Â Such labor was invisible to me when I was an undergraduate – and, while I had more of an inkling as a graduate student, I was still largely clueless.
Monday, 20 Feb. 2011.
12:20 – 6:35 am. Â Asleep. Â Dreamed of Maurice Sendak.
7:10 am. Read, over breakfast (in A.J. Jacobs' The Know-It-All) this morning, that Descartes liked to sleep until 11 am. Â I don't think I'd be capable of sleeping that long (unless I were sick). Â But it does sound luxurious.
7:35 – 8:10 am. Â Office. Â Reading email, answering email. Â Noticing comments on blog (both on blog itself and on Facebook). Â People (well, a few people, at least) seem to find this project worthwhile. Â So, that's gratifying!
8:10 – 9:20 am.  Prepared the English 355 (Literature for Children) class – it's Seuss, so I know the material well.  But it's helpful to revisit & rethink it.   Also answered email – related to students, and to panel I'm co-organizing.  And briefly checked in to Twitter.
9:20 – 10:30 am. Â Assembled second class pack for English 703 (Critical Approaches to Children's Literature). Â The students are going to need to have this in a couple of weeks. Â High time I got it ready! Â And, yes, answered more email. Â In writing this, I realize how much of my day is spent multitasking.
10:30 am. Â Student in to take missed quiz. Â When student misses quiz due to legitimate reason (illness, death in family, professional obligation, deployment of family member in military, etc.) and that student is responsible (i.e., reminds me promptly), I try to arrange for quiz to be taken. Â Key is getting student to take it before I hand quizzes back. Â I don't want to make up an entirely new quiz.
10:35 – 11:19 am. Â Reviewed & expanded notes for English 703 (Critical Approaches to Children's Literature). Â Student taking quiz finished. Â I graded said quiz, recorded grade. Â Thanks to Cheryl Klein's Twitter feed, read Ta-nehisi Coats' piece on "Presidents Day." Â Turned in that new class pack to Copy Center. And more email: Responded to Eric Reynolds (Fantagraphics) re: Complete Barnaby. Â Left for class — I like to arrive early so I can get set up.
11:30 am – 12:20 pm.  Taught English 703 (Critical Approaches to Children's Literature).  Pleased with how it went.  Will blog about it in future, but not this week!  Chronicling my days is consuming my blogging time.
12:35 – 1:15 pm. Â Lunch (in office). Â Also: another student came by to take missed quiz. Â And I reviewed for next class. Â Decided to give quiz today, rather than Wednesday. Â (I'd been on the fence about which day to do it.)
1:30 – 3:20 pm. Â Taught two sections of English 355 (Literature for Children), back to back. Second one was recorded for use in conjunction with the university's on-line version of the class.
3:25 – 3:40 pm. Â Â Invented new quiz for student who missed quiz I just handed back. Â I really prefer not to do this, but student had been ill & traveling, had communicated this absence in advance, and the quiz was less than a week old, … and I felt sympathetic.
3:30 – 5:00 pm. Â Office hours. Â Student took the quiz. Â I answered student email — all from students who missed today's quiz, and whom I will thus give a chance to make up as soon as possible. Â Responded to comments on yesterday's blog post. Â Wrote more Complete Barnaby-related emails. Recorded a few stray quiz grades – I discovered (in class) that I'd missed a few quizzes, & I graded them while students took their new quizzes (in class).
5:00 – 5:30 pm. Â A little more Barnaby stuff. Â More email answered. Â Also worked on this blog! Â And at 5:30 checked in with Karin … who had previously reported an anticipated departure time of 5:10 pm.
5:45 – 6:10 pm. Headed home. Once there, checked mailbox (forgot today is a holiday), brought in Manhattan Mercury, changed out of professor costume (slacks, jacket, and tie) into non-work clothes (jeans, jersey/shirt).
6:10 – 7:20 pm.  During dinner prep, read to Karin – up into chapter 3 of Bradley's The Sweetness at the Bottom of the Pie.  The plot thickens!  During dinner, watched the 16 Feb. Daily Show (with Brian Williams). And, of course, only the reading part of this might count as work-related.
7:20 – 8:50 pm. Email check, & sent one that I meant to send yesterday.  Quick FB check — the news continues to be very depressing.  Pell Grants cut, too?  Those plus Work/Study jobs helped me through college.  To do something productive, I attempted to order pizza for those protesting Wisconsin's governor via Ian's Pizza on State's Facebook page (but failed via both links – will try again tomorrow).  Sent out reminder for Reading Matters (English Dept. newsletter, which I edit).  Need to get the March issue out next week.  Assembled some material already sent in for the newsletter, & sent acknowledgments to contributors.
8:50 – 10:00 pm. More email. Â Work-related.
10:00 – 10:40 pm. Listened to music & tinkered with mixes (not work-related, obviously), also answered email (only one was work-related).
10:40 – 11:10 pm. Â Wrote a couple of paragraphs of "Radical Children's Literature Now!", the piece that (as I mentioned yesterday), Julia Mickenberg and I are working on for this summer's Children's Literature Association conference. Â And then… called it a day.
Total work today: 11.5 hours. Â I think that's right. Â If my calculations are off, please do correct me. Â Thank you.
The rest of this series: Saturday, Sunday, Tuesday, Wednesday, Thursday, Friday, & What Do Professors Do All Week? (the final post).
More posts on academia from Nine Kinds of Pie (this blog):