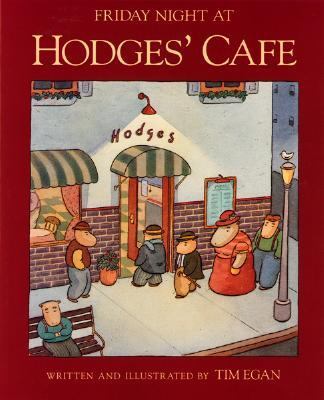 Yes, this week-long series is coming to an end today. Â This is the final installment in my attempt – via a brief autobiographical account of my daily activities – to explain precisely how academics spend their days. Â Tomorrow, I'll offer some reflections on life in the panopticon & answer any questions you may have. Â But for now, it's a chronicle of…
Friday, 25 February 2011.
11:30 pm (Thurs.) – 6:35 am (Fri.). Â Asleep. Â Again woke up warm, but was able to go back to sleep swiftly. Â A much better night's sleep.
6:35 am. Â Up! Â Still have some mild bronchial what's-it, but it's mild. Â It's no worse than yesterday. Â At present, my sense is that rest + vitamins are taking care of it. Â However, will monitor this today & see if doctor's visit proves warranted.
6:35 – 7:10 am. Â Speeded-up ablutions, dressing, & breakfast because…
7:10 – 7:30 am. Â Shoveling! Â Fortunately, not much snow had fallen since the previous night's shoveling.
7:35 – 7:40 am. Â To campus.
7:45 – 8:00 am. Â Wrote the preceding, checked Facebook.
8:00 – 8:15 am. Â Added "Thursday" links to all blog posts (meant to do this last night). Â Decided on Tim Egan's Friday Night at Hodges' Cafe for today's image. Â Egan is one of the greatest and most underrated picture book creators working today.
8:15 – 8:25 am. Â Class prep for English 355.
8:25 – 8:35 am. Apparently, the Reading Matters newsletter was not done. Â Added two late entries. Â Also subtracted an entry that was supposed to have appeared on-line yesterday. Â It's still not up this morning, and so we'll save it until the next issue.
8:35 – 9:15 am.  Class prep for English 355.  Hard to find single-color packs of blue, black, white, orange construction paper.  So, I separated these out from packets containing many colors.  If playing with construction paper makes me feel a bit like a grade-school teacher, that's a-OK.  The Molly Bang exercise is a great hands-on class for all ages.  (When we had her visit here, she did this exercise with the students.  I now try to "channel" her when I teach this particular day.)
9:15 – 9:30 am. Â Via Leonard Marcus on Facebook, found these remembrances of Margaret K. McElderry. Â Logged on to Twitter & shared it, & discovered these remembrances of Janet Schulman. Â I exchanged a couple of emails with Ms. Schulman (re: The Annotated Cat), but never met her in person. Â Also, thanks to Bill Kartalopolous, came upon John Porcellino's thoughtful comic in support of teachers.
9:30 – 10:10 am.  Class prep for English 355.  Also: Complete Barnaby email.  Looks like our source for 200 Barnaby strips may in fact be a source for more like 400 Barnaby strips.  Cushlamochree!
10:10 – 11:05 am. Â Class prep for English 703. Â Re-reading, refining questions. Â I suspect that students will find today's essay (by David Rudd) challenging, but it's important that they grasp it (it's a smart piece). Â And we're applying it to Anthony Browne's Voices in the Park (1998), which is always such a pleasure to discuss. Â Also, during this time period, made a cup of that Throat Comfort Tea, and drank it. Â Really good stuff.
11:05 – 11:15 am.  Thinking about English 703, expanded notes on Voices in the Park.
11:30 am – 12:20 pm. Â English 703 (Critical Approaches to Children's Literature).
12:30 – 1:00 pm. Lunch. Â More Throat Comfort Tea. Â Re-reading Molly Bang's Picture This for English 355.
1:00 – 1:15 pm. Â Responded to personal note via Facebook. Â Also checked in on Maria Nikolajeva's blog – inspired by my idea, she has been doing the same thing this week. Â I have, in fact, checked in on her blog earlier in the week, but I think failed to note that I've done so. Â Also responded to FB comment re: this blog.
1:30 – 3:20 pm. Â Two sections of English 355 (Literature for Children). Inspired by Molly Bang, I give students four pieces of construction paper – white, black, orange, blue – and a pair of scissors. Â As she did when she visited us a few years back, I have them do two pictures – first of which is to create a scary picture featuring birds or fish. Â They're not allowed to glue their images down. Â And they have exactly 5 minutes to create the image. Â We then have them put the pages in the middle of the room, while we gather around and discuss which pictures evokes fear well, how it (and others could be improved). Â It's an effective way of getting people involved in reading pictures, and thinking about the choices that an artist makes.
3:30 – 4:40 pm. Went to hear novelist Philipp Meyer speak, on campus – part of the English Department's Visiting Writers & Speakers series.
4:40 – 4:55 pm. Â Answered student emails. Â Colleague also kindly offered me a cough drop. Â (I managed to suppress my cough during the reading, and am letting out some of the coughs now. Â It's odd. Â I don't feel particularly ill — I just have a low-grade but persistent tickle in the back of my throat.)
4:55 – 5:05 pm.  Twitter, where I found The Oatmeal's The Likability of Angry Birds, which is the only video game (app game?) I play – though I haven't found time for it this week (yet!).  Natalie Cecire (ncecire) led me to ProfHacker's "We're All Badgers Now: Weekend Edition" (Chronicle of Higher Ed), a good piece on the uprising in Wisconsin.
5:05 – 5:35 pm. Â Homeward bound, via the People's Grocery.
5:40 – 6:40 pm. Â Reception for Philipp Meyer, at Dan and Sarah's house. Â Had a nice chat with Mr. Meyer & others. Â Yes, I count both the reading and the reception as work – pleasurable work, of course!
6:40 – 6:50 pm. Â Logged in to FB, read blog post reporting that Gov. Walker was asked to leave a local restaurant because all the people booing him caused a disturbance. Â Also checked email, answered one from a student. Â And checked Twitter.
6:50 – 7:00 pm. Â Changed from professor get-up (slacks, jacket, tie) into civilian clothes (jeans, jersey, sweater) once more.
7:00- 8:40 pm.  Read (to Karin) from Alan Bradley's The Sweetness at the Bottom of the Pie.  Dinner with Mad Men, Season 3, Episode 12 (22 Nov. 1963) – that inspired me to listen to Steinski's "The Motorcade Sped On" (1986), a mash-up of the Kennedy Assassination.  Also watched Rachel Maddow Show, 8:04 – 8:40 pm.  She does a great job.  And Richard Engel does such incredible work (he was reporting from inside Libya tonight).
8:40 – 8:50 pm. Â Wrote the preceding entry.
8:50 – 9:15 pm. Listened to music, including the new Raphael Saadiq single, "Stone Rollin'," & (thinking of Wisconsin) Dropkick Murphys' "Worker's Song" Â Meandered through FB.
9:15 – 9:30 pm. Worked on this blog entry – described the English 355 class.
9:30 – 9:40 pm. Â Listened to Robyn Hitchcock, Squeeze.
9:40 pm. Â OK, time to knock out a paragraph or two on "Radical Children's Literature Now!" I want to get to bed plenty early tonight. Â (Gonna kick this cough!)
9:40 – 10:00 pm. Â Worked on tomorrow's blog post, "What Do Professors Do All Week?"
10:00 – 10:30 pm. Â Worked on "Radical Children's Literature Now!" (the ChLA 2011 talk that Julia and I are doing). Â Wrote new paragraph.
10:30 – 10:37 pm. Â Cox Internet cut out, as it does from time to time. Â The unplugging-and-replugging-in method brought us back up on-line again.
10:37 – 10:50 pm. Listened to music – just discovered power-pop group The Orange Peels. Bought a few tracks off of their 2009 album 2020. Catchy!
10:50 – 11:05 pm. Â Edited The Purple Crayon and a Hole to Dig: The Lives of Crockett Johnson and Ruth Krauss. Â There's a sentence from 1963 that's been bothering me since I sent it (along with a couple of paragraphs) to Julia a week or so back. Â I've now fixed it. Â Also made a couple of small changes around 1901 (when Ruth was born). Â At this stage, I find the act of editing this to be rather relaxing – in part because all edits are my own judgment, and in part because I think the manuscript is very strong. Â Am going to follow up with Walter (editor) on Tuesday: he's had the ms. since the first of the year, and I'd like a verdict. Â Will send the latest version (I've been tweaking it since I sent it) along with my query.
11:05 – 11:15 pm. Â Proofread this blog.
11:45 pm. Bedtime (estimated).
Total time worked today: 9 hours, 30 minutes.
Total time worked this week: 62 hours.
Tomorrow, please do stop by for "What Do Professors Do All Week?" – in which I reflect on this li'l experiment, answering some of the questions I've been asked.
The rest of this series: Saturday, Sunday, Monday, Tuesday, Wednesday, Thursday, & What Do Professors Do All Week? (the final post).
More posts on academia from Nine Kinds of Pie (this blog):