Welcome to te penultimate day of this week-long excursion into the summer work schedule of academics – or, really, one academic. Â Me. Â If you've come this far, I'll presume you've read the earlier entries (links at end of this piece). Â If you haven't, the whole thing starts back on Saturday. Â You might begin there. Â Or find something more interesting to do with your time. Â I wouldn't be offended if you did. Â Heck, (unless you tell me) I wouldn't even know.
Thursday, 17 May 2012
12:00 – 12:55 a.m.  Prepared for bed, checked Facebook & posted yesterday's post.  Also posted it to Twitter.  Read all of Daniel Clowes' Wilson. (I've fallen behind on my Clowes reading!  This came out in 2010!) Each time I teach my graphic novel class, I seem to assign a different Clowes: Ice Haven one year, Ghost World another.  Will it be Wilson this year?  Not sure.  I like it for some of the same reasons I like (and taught) Ice Haven.  It filters serious narrative themes through the format of a gag-driven comic strip.  The tension between form and content works really well.  I find Wilson's misanthropy to be funny, though I suspect most of my students will be less amused – the humor depends, to some degree, upon life experience.  However, this is true of many of the works they read in that class  So.  Wilson?  Ice Haven?  Ghost World?  Something else? Will decide soon.
12:55 – 4:30 a.m.  Asleep!  I got to bed a little earlier.  Excellent.  Here's a good end-of-day song – Fats Waller's "The Jitterbug Waltz."

4:30 – 4:50 am. Â Awake. Â Got up, added some items to tomorrow's to-do list. Â Tried to clear my mind. Â Perhaps I should have posted this song ("Tired of Sleeping").

4:50 – 7:30 am. Â Asleep.
7:30 – 7:50 am. Â Up, ate breakfast, read email, responded to comments on Facebook wall.
7:50 - 8:50 am.  Business correspondence.  Also, briefly checked in to Twitter, discovered a surprising number (3!) of retweets of yesterday's chronicle.  Krauss and Johnson's The Carrot Seed is on Anita Silvey's Almanac today.  Hooray!  Also read Margalit Fox's NYT obit for Jean Craighead George.  So, subtract 10 minutes from the "work" component of this slice of time, if you like.  (A lot of Twitter is, for me, work-related.  But it isn't all work-related.  I mean, I'm not writing about "Weird Al" Yankovic.  Well, except when I am.)
8:50 – 9:20 am. Â Car swap with Karin (since we share a car, and since my left hand's still not quite up to working the brake on the bike). Â Also retrieved books from office that I need for the comics-and-picture-books piece.
9:20 – 9:45 am. Â Prepared to mail a couple of packages (quite easy, since USPS on-line enables you to print out the labels at home). Â Put them in mailbox for pick-up.
9:45 – 11:05 am. Â To Manhattan Running Co. for lightweight windbreaker. Â Then, to gym (which is right next door), where I exercised for 45 mins.
11:05 – 11:20 am. Â Drove home, drank water, checked email (latter two not during the drive, obviously).
11:20 – 11: 50 am. Â Shower + shave + dress = me, (more or less) presentable to public.
11:50 am – 12:40 pm. Â Created codicil for will, modifying first article (Beneficiaries). Â Gist of the change is that, should Karin predecease me, then instead of bequeathing all to my father, mother, and sister, I bequeath all to my niece Emily Calame. Â (Obviously, if Karin outlives me, then nothing changes.) Â Need to have Karin review this & then sign it before witnesses. Â Also did some business-related correspondence.
Followed up again with Eric.  Until I receive required info. from Fantagraphics, I'm unable to pursue Complete Barnaby tasks for which I volunteered.  I realize, of course, that the publisher is working on many books and not just this one.  Still, though: bring out Complete Barnaby Vol. 1 (Fantagraphics, fall 2012?) and Crockett Johnson and Ruth Krauss: How an Unlikely Couple, Found Love, Dodged the FBI, and Transformed Children's Literature (UP Mississippi, Sept. 2012) at the same time, and you have cross-promotional opportunities.  Both publishers stand to sell more books.  An investment of time in this project now would pay dividends in the future, I'm sure of it.  I may fail in this endeavor, but I need at least to keep trying.
12:40 – 1:10 pm. Â Read that Donna Summer has died. Â The first songs of hers I remember hearing were "Hot Stuff" and "Bad Girls." Â Toot-toot, ahhh, beep-beep! Â Broke for lunch. Â During lunch, began rereading Bill Moebius's classic "Introduction to Picturebook Codes" (in connection with my comics-picture-books essay).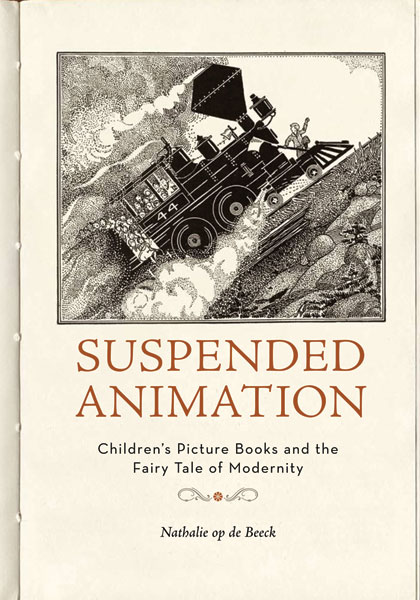 1:10 – 3:50 pm.  Finished rereading Moebius, and wove him into the essay.  Also did other editing, re-read some of op de Beeck's Suspended Animation (which I highly recommend), and developed a new paragraph around her "mode of production" definition (for the picture book).  Re-read Charles Hatfield's "Defining Comics in the Classroom; or, The Pros and Cons of Unfixability" (in Tabachnick's Teaching the Graphic Novel), and Perry Nodelman's brilliant close-reading of John Burningham's Mr. Gumpy's Outing in "Decoding the images: How picture books work" (Understanding Children's Literature, edited by Peter Hunt).
3:50 – 4:05 pm.  Email, including response to Eric, who still awaits Barnaby info.,… thus preventing me from helping move this project forward.  Though I will continue to try to make a fall release possible, I suspect that the planned synergy between the Johnson-Krauss bio. and Barnaby Vol. 1 will not occur.  And that's a HUGE lost opportunity.
4:05 – 4:15 pm. Â Email, and conferred with Karin re: picking her up and heading to bank (which is actually a credit union).
4:15 – 4:25 pm. Â Guitar break. Â Abandoned "Dancing in the Dark" (Springsteen, not Astaire) after a few bars because of the B-major barre chord (bothers left hand, which is slow in its recovery). Â Played "(What's So Funny 'Bout) Peace, Love, and Understanding" (written by Nick Lowe, first performed by Brinsley Schwarz, made famous by Elvis Costello) and "Love Train" (the O'Jays).
4:25 – 4:50 pm. Â Picked up Karin, went to bank (credit union), returned home. Â Most of that time was spent waiting at the credit union.
4:50 – 5:10 pm.  Brought in mail, read email, wrote email to Jeff Smith's assistant.  Had expected to receive images by now; had hoped to be able to submit them (and thus the entire Moby Dick / Bone article, co-written with my friend Jennifer Hughes) this week.  It's all done,… save for those.  And the journal's website wants me to submit everything at the same time.
5:10 – 5:30 pm. Â Started adding literary works cited to works cited of comics-and-picture-books essay. Â Have I listed the title? Â In case not, the current title is "Same Genus, Different Species?: Comics and Picture Books."
5:30 – 6:30 pm. Miscellaneous stuff, including printing out codicil & bringing it over (along with a CD I'm loaning Jerry) to Deborah Murray & Jerry Dees, so that they can witness my signing it and affix their signatures, too. Â Wrote family to inform them of this legal change — which, as noted above, only takes effect if Karin predeceases me or if, say, a plane we are both on goes down over the Atlantic. Â (Yes, I think about these things. Oh, I'm a barrel of laughs in an airplane, let me tell ya.)
6:30 – 7:50 pm.  Read Going Bovine to Karin during dinner prep.  During dinner, we watched the Stephen Colbert portion of a recent Jimmy Fallon program, and then talked about work, and looked at who is playing at Nashville's Ryman auditorium ('cause Karin's on their mailing list).
7:50 – 8:00 pm. Â Professional correspondence — which, as I've noted on earlier days, is always partly personal (because most of my professional correspondents are also friends!).
8:00 – 9:45 pm. Â Finished that bibliography for the comics-and-picture-books essay. Â Tedious! Â Answered an email or two.
9:45 – 10:25 pm. Â Checked into Facebook, & read interesting things. Â I should have made plans to attend Hillary Chute's comics extravaganza in Chicago this weekend. Â The roster of participants is truly stunning: Barry, Bechdel, Brunetti, Burns, Clowes, Crumb, Gloeckner, Kachor, Sacco, Seth, Spiegelman, Ware. And that's not even a full list. Incredible. Â The whole thing will be streaming on the conference website, starting tomorrow. Â Gonna tune in, catch some of it, at least. Â Also, enjoyed Robert Krulwich's post on Richard Feynman, which includes this embedded video.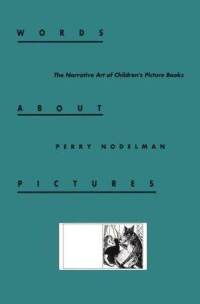 10:25 – 11:05 pm. Added section headers to the comics-and-picture-books essay.  Revised, edited.  Re-read portions of Perry Nodelman's Words About Pictures – Chapter 7, especially.
11:05 – 11:20 pm. Â Discussed travel plans with Karin.
11:20 – 12:00 pm. Â Worked more on comics-and-picture-books essay. Â Maybe it's done now? Â It's certainly better than it was last night at this time.
Total work time: 8 hours, 45 minutes.
For the song of the day, how about Pizzicato 5's "Sweet Thursday"? Â This appears to be a fan-made video, below.

What does the term "glutton for punishment" mean? I'm glad you ask. In your case, it would mean reading more blog posts on this same theme.
The full "What Do Professors Do All Summer?" series (May 2012): Saturday, Sunday, Monday, Tuesday, Wednesday, Friday, & Summertime, and the Living Is Busy (the final post).
The full "What Do Professors Do All Day?" series (Feb. 2011): Saturday, Sunday, Monday, Tuesday, Wednesday, Thursday, Friday, & What Do Professors Do All Week? (the final post).
Other posts tagged Academe, Advice, or Autobiography.